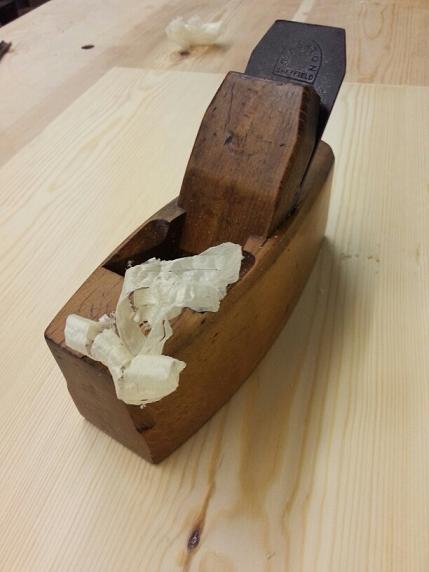 It was a joy to get back to the bench yesterday evening and I enjoyed every precious second! Time was spent finishing up the steps I covered in Part 3 with the addition of smoothing the internal surfaces. All things being well I can start filming part four this weekend.
On a different note, during a recent family holiday I had time away from the bench and chance to reflect a little. Many projects came into my mind (as well and just enjoying the holiday), most of which will be pieces for home which enables killing of many birds with one stone. The only project I will not share is the garden shed! Heaven knows how I'm bored of that job :-). Nevertheless onward and upwards.
In the main part I avoid any kind of lifestyle preaching on this blog but I will share with you as video posted by Vic from the Tumblewood Creations Blog via a facebook post he made. It was a video that grabbed my attention and focussed my thoughts. Now I know it's bit much, yet another bloke with more ideas and he's not saying anything new or clever but I was ripe for the message. One thing I have done of late is try out various tools so I could be better informed writing this blog. And you know I do feel better informed but some of that stuff I bought has to go. This is the look of my work area just now. The tool chest is still there, just not in view.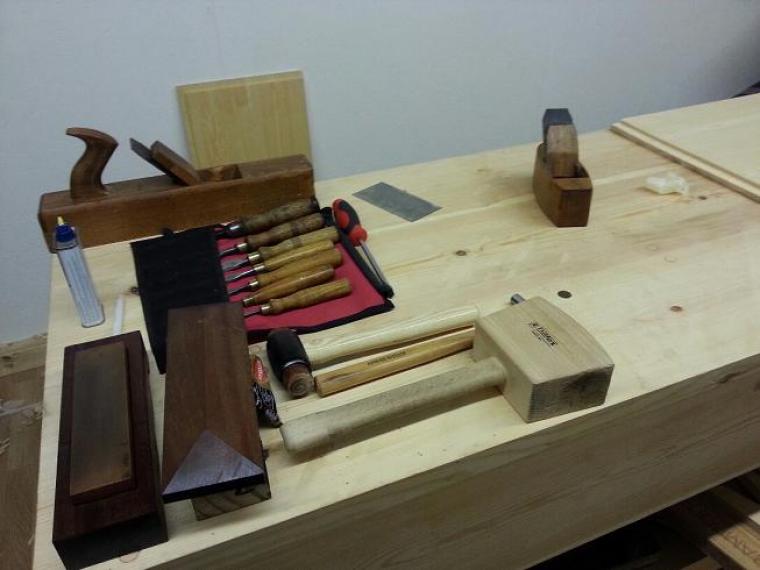 After trying out the various offering out there I think these items perhaps make me the most happy. Simple, uncomplicated stuff. None of it's that great. Both the planes are at best late 19th early 20th century fare, same goes for the chisels. Please don't think I'm suggesting these are "better" or you should "only use these" or "craftspeople of yesterday blah, blah, blah". They just make me happy and that's all I want really. The first tools on it's way is a lovely Record No7. A wonderful tool. Did I use it and enjoy it regularly, nope, not nearly enough. It just sat there taking up space and giving me something else to look after. I bought a whole load of vintage Record stuff a while back, I thought (and they are) sexy as hell but I don't really have the space to keep them and they would be much better in someone elses hands to enjoy in whatever fashion they wish.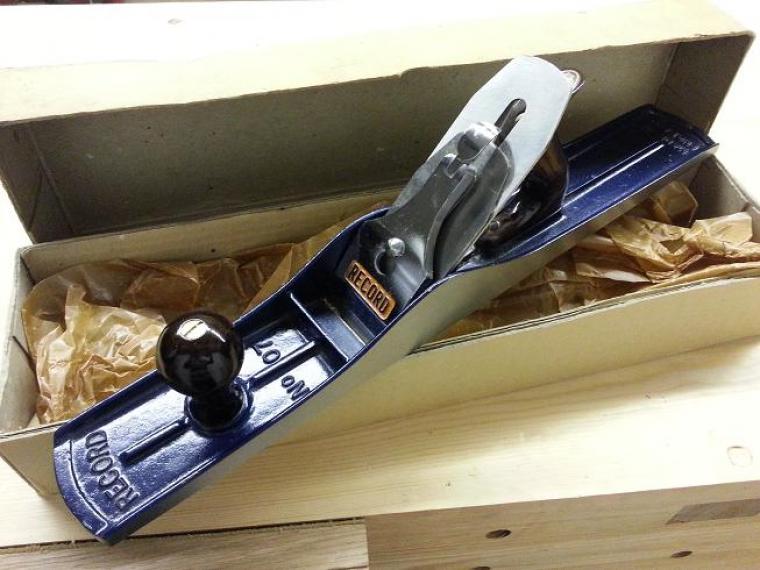 If all this sound like a copy and paste from Christopher Schwarz's book the "Anarchist's Tool Chest" and you'd be forgiven for thinking so (I did copy his tool chest design pretty closely and his version of traditional workbenches inspired me) you'd be wrong. I'm still yet to read it. Having the bench time yesterday evening made me realise fully that is what I want to do, not have a plethora of tools. One thing I urge you to do though is to ignore me, this is not a call to arms or a change your ways post, it's just about the evolving thoughts of my hobby woodworking. If you like owning a good few nice tools then continue to do so. Karl Hotley's recent block plane is a sure sign we all enjoy different aspects within woodworking.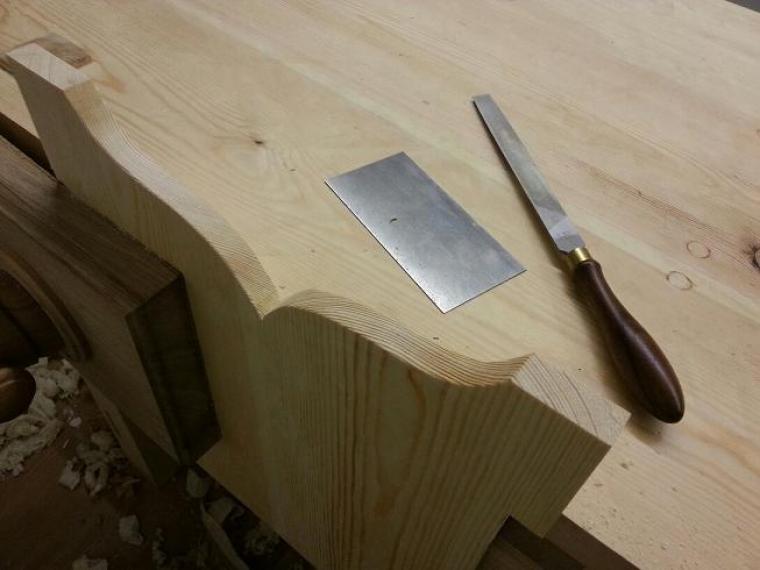 So what was the point of this rather aimless post? Well just to check in and let you know I'm still here working on projects and a gentle reminder to stay happy. If your happy is buying some nice tools, or choice timber or restoring furniture and tools just keep doing it and doing it how you like it.