Made to Measure Stable Doors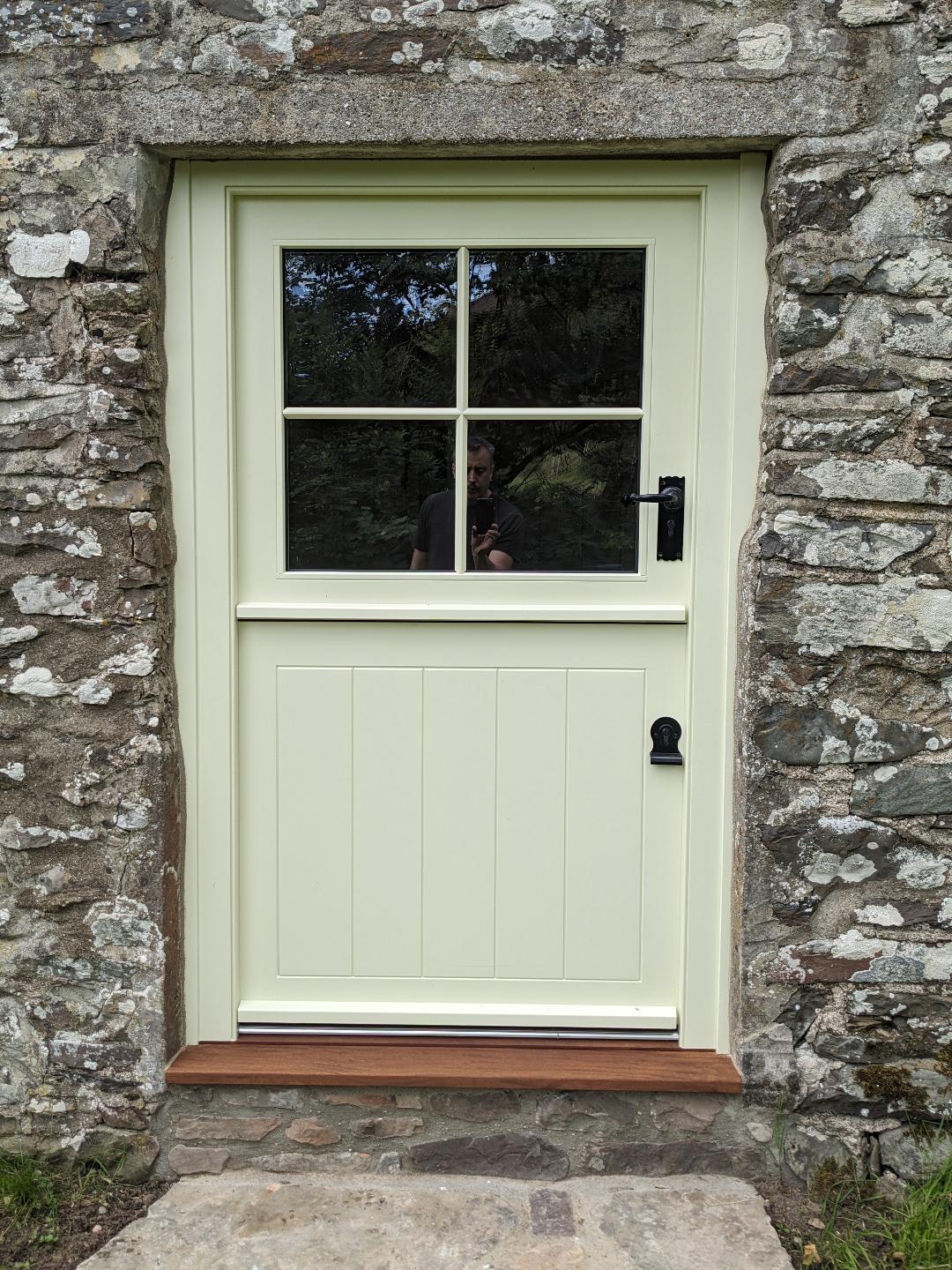 Welcome to our world of joinery, where craftsmanship has been our tradition since 1926. While we do love taking on unique and bold projects, there's something truly special about the simple and functional pieces we create. Our made-to-measure wooden stable doors fall right into this category, and what's facinating is the beauty we and our clients find in their simplicity.
Take a look at the stable door pictured here; it's a recent creation. It wasn't designed to be the showstopper of a home, but both our team and the homeowner are captivated by this particular piece. So much so that's we're drawn to it more than any of the other joinery we made for the house. That's the magic of our craft – we find extraordinary beauty in the everyday.
Our stable doors are not mass-produced; each one is tailored to our client's unique needs. There's no warehouse stocked with generic, thinly veneered doors here. We stick to time-tested methods, employing the tried-and-true mortise and tenon joinery that has connected solid wood for over two millennia.
Our stable doors today are not the same as those we made when we began this journey. We've tirelessly refined our techniques, focusing on what's necessary and beautiful. These doors are no flimsy slabs; they boast a substantial 56mm thickness. The lower section features insulated boarding made of Tricoya for painted doors and matching hardwood for stained finishes. The top section is fitted with toughened double glazing, meeting the latest insulation standards.
Security matters, and our standard package includes a BS3621 Euro Mortice Sashlock in the top section and a BS3621 Euro Mortice Deadlock in the lower section. We don't believe in overcomplicating things – these locks are robust, secure, and incredibly effective.
But our commitment doesn't end with crafting exceptional doors; we handle everything from measurement to installation. We take pride in delivering end-to-end service because your project deserves our full attention.
In a world that bombards us with relentless advertising, urging us to buy more and more, we offer something different. Our long-lasting stable doors embody understated beauty, utility, durability, and, most importantly, craftsmanship. When you choose one of our doors for your home, you're choosing a piece of history and a symbol of our dedication to quality.
Thank you for considering us for your joinery needs. We look forward to crafting something truly remarkable for your home.