Guide to Listed Building Consent for Windows and Doors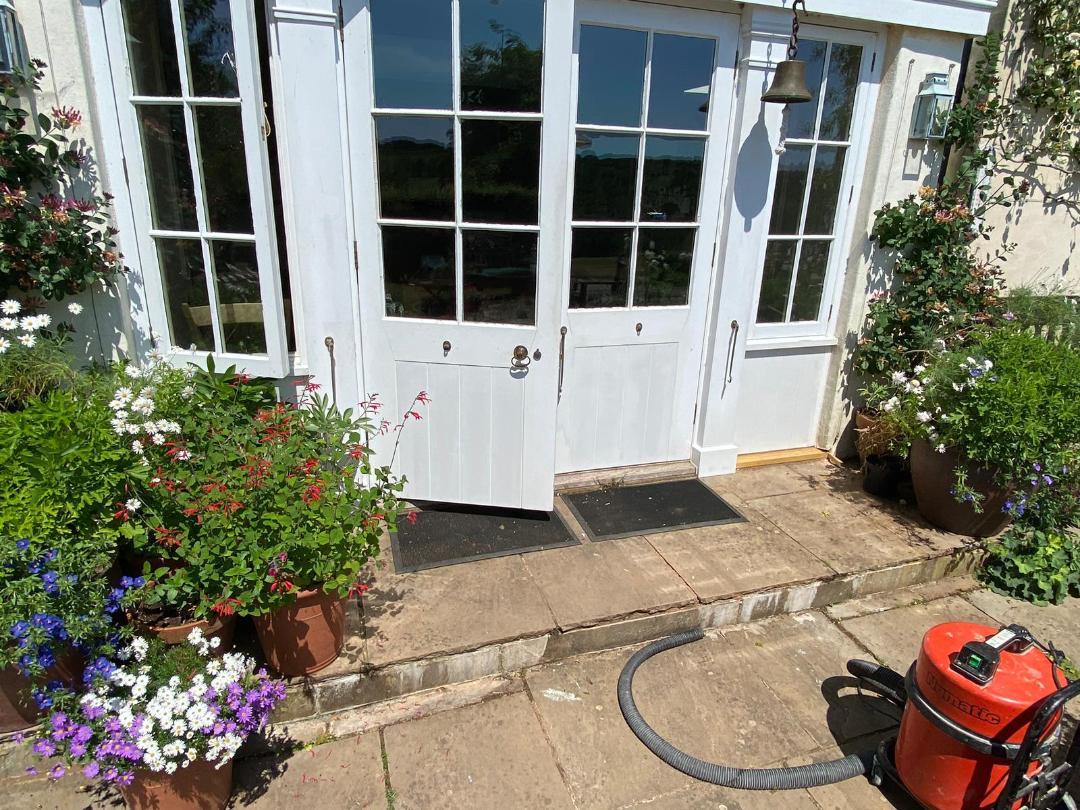 Windows and doors in listed buildings are an integral part of their unique character and significance. As with most listed buildings, much of the original work was completley undertaken by hand and is a valuable reference as to how we have evolved and changed as a society. Therefore, it is important to prioritise repair and retention whenever possible. This guide provides information on repairs, replacements, and considerations for obtaining Listed Building Consent for windows and doors in listed buildings.
Repairs
a. Decay: Decay or good old fashioned rot! This often affects the sills or bottom rails of windows and doors. Our skilled carpenters and joiners can replace these components using durable timbers such as Accoya or hardwood, as general purpose softwood softwood does not last as long. Regular and planned maintenance is essential to prolong the lifespan of original windows and doors in listed properties. It is worth noting that many Georgian buildings still have functioning windows that are nearly 200 years old, thanks to proper care and maintenance.
b. Draughts: If windows or doors have become too draughty or difficult to open, they can be improved. We can ease the windows, add draught resistant seals, and re-hang them to improve performance. It is worth noting that the aim is to improve, it is near impossible to go from draughty old windows and doors to no draught at all. Installing secondary glazing is a discreet method to enhance thermal efficiency (although this is not a service we offer) and reduce condensation. In our expereince, secondary glazing can be installed without requiring Listed Building Consent, however, always check with your local conservation officer Additionally, original or new shutters are effective in preventing heat loss and reducing external noise.
Replacing
a. Irreparable Windows or Doors: In cases where windows or doors are beyond economical repair, replacement can be approved through Listed Building Consent. When replacing historic windows or doors, it is important to use original materials, such as wood, to maintain the building's historical integrity. It is also important to closely replicate the designs of the original windows and doors. If we don't, we risk our valuable listed buildings loosing their charm and worse, we lose part of our heritage. Where joinery has become beyond economical repair, we are really well placed at GS Haydon & Son to make replacement windows and doors for listed buildings. We can replicate profiles, mouldings and use traditional methods to make sure your listed building has the right windows and doors to ensure it maintains it's unique heritage that we find within our Listed Buildings.
b. Non-Historic or Inappropriate Design: The double glazing question! Can you use double glazing in a Listed Building? If the existing windows are not historically significant or do not conform to appropriate design standards, slim-line double glazing may be considered for replacement. However, certain conditions must be met to obtain Listed Building Consent for this option. The use of slim-line double glazing should exclude the following features:
Top-hung opening lights incorporated into the design.
Casements with external storm-proofing that are not flush fitting.
Duplex units with applied glazing bars.
When undertaking any repairs or replacements, it is crucial to consult with conservation officers or local planning authorities. They can provide guidance on the specific requirements for Listed Building Consent and ensure that the proposed changes align with the preservation of the building's character and significance. You should never proceed with work unless you are are sure. It is also worth noting that if consent is required a project will take longer due to the extra work of preparing and submitting an application for approval.
It is important to note that each listed building is unique, and consent requirements may vary. Seeking professional advice and working closely with the appropriate authorities will ensure compliance with preservation regulations while improving the functionality and energy efficiency of your windows and doors.
As an experienced and established joinery company, we specialize in working with listed properties. We can provide drawings and support to assist you in obtaining the necessary planning consent for replacement windows or doors. We have been using slimline double-glazed units for over 15 years. It is important to note that UPVC is not an appropriate option for listed buildings, despite aggressive sales tactics from some composite and plastic window companies. Taking the time to consult with your local conservation officer and make informed decisions is crucial for preserving the heritage of listed buildings. After all, we are merely custodians of these wonderful buildings and their heritage.
In the photo above you can see some joinery that we recently repaired rather than replaced. In this case it involved removing the doors, boarding up the opening on site and bringing them back to our workshop so we could repair them in an efficient manner. They were then retunred and re-hung for the client's painter and decorator to recoat.