Introducing the Most Important Tool for Hand Tool Woodworking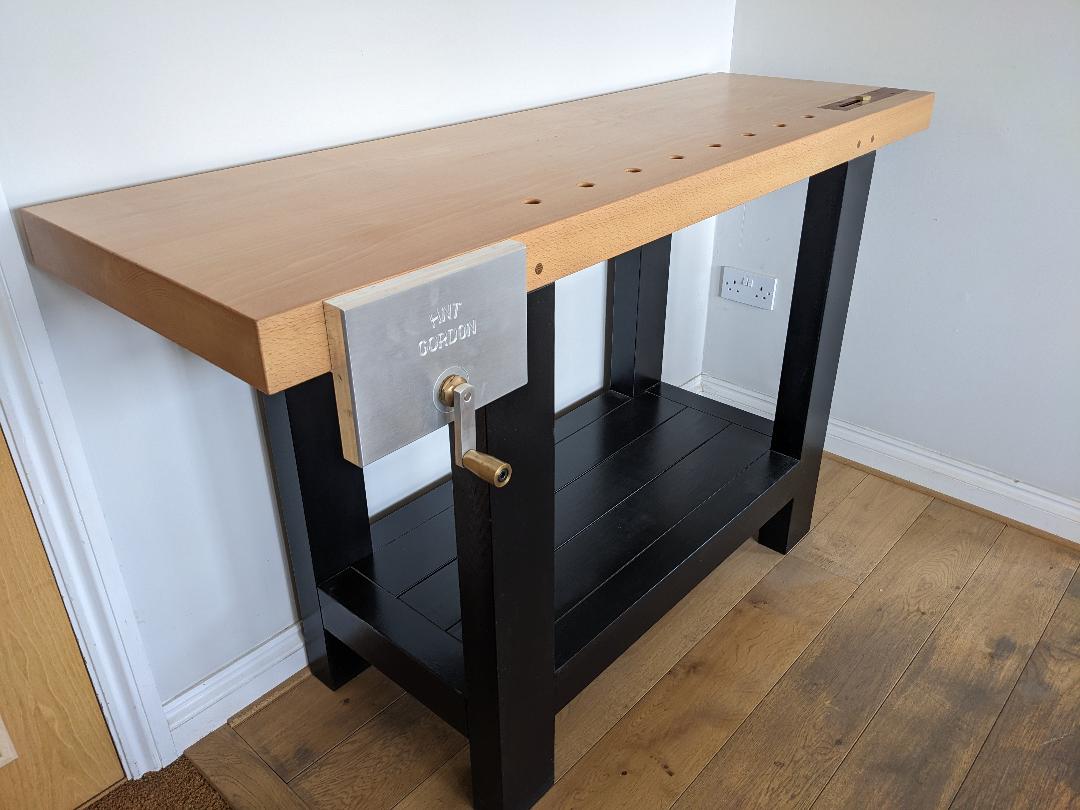 Are you an aspiring woodworker looking to take your first steps into the craft? Have you been overwhelmed by the countless opinions and how-to guides on making your own workbench? Well, it's time to rethink the way we approach this essential aspect of woodworking. As a seasoned joiner with years of experience, I can confidently say that the right workbench can make all the difference in your woodworking journey.
In the professional realm, workbenches are readily available from day one, ready to support your woodworking endeavors. However, as a home woodworker, you might find yourself in a different situation. Making a workbench from scratch might seem like a rite of passage, but let's face it—it's not necessarily an easy task, especially for those just starting out.
Reflecting on my own journey, I realise that as an apprentice with limited experience, I wouldn't have been capable of crafting a high-quality workbench. And I believe many new woodworkers find themselves in a similar situation. Now, don't get me wrong—I'm not saying you shouldn't attempt to make your own workbench as your first project. I simply believe it's wise to explore other options and consider what truly fits your needs.
That's where we come in. After making several high-end workbenches and engaging with aspiring woodworkers, I've gained valuable insights into what truly matters. Instead of our bespoke and therfore expensive benches featuring the best hardware, I've focused on developing a different solution—a solution that puts a rock-solid workbench, equipped with essential workholding features, within reach of more people.
I'm ecited to introduce you to our latest creation: the Faithful Workbench. Crafted with solid wood and traditional construction techniques, this bench combines the durability and functionality of our high-end prototype benches with the affordability and accessibility that every woodworker deserves. Although the image above is of a high-end bench, The Faithful Workbench will feature the same traditional joinery.
Unlike the flimsy, overpriced workbenches that have more in common with the Black & Decker Workmate you may find on the market, our workbench is built to withstand the forces of planing, sawing, and chopping. We've carefully designed it to provide a stable foundation for your woodworking projects, ensuring precision and ease of use.
The photo you see here is just a glimpse of what's to come. Soon, we'll be launching this remarkable workbench, and I can't wait to share more details with you. From its solid wood construction to the meticulously crafted joinery, every aspect has been carefully considered to meet the needs of passionate woodworkers like yourself.
If you're as excited as I am about this new workbench, I invite you to register your interest today. Simply call us on 01769 572 134 or email us through our contacts page. By doing so, you'll be among the first to receive exclusive updates, and by appointment the chance to come and try it out for yourself.
Don't let the overwhelming amount of information on workbenches discourage you. Take a step back, reassess your options, and choose the workbench solution that will empower you to unleash your creativity and craftsmanship. Together, let's elevate your woodworking journey with our Faithful Workbench.