External Stable Doors - Purpose Made For You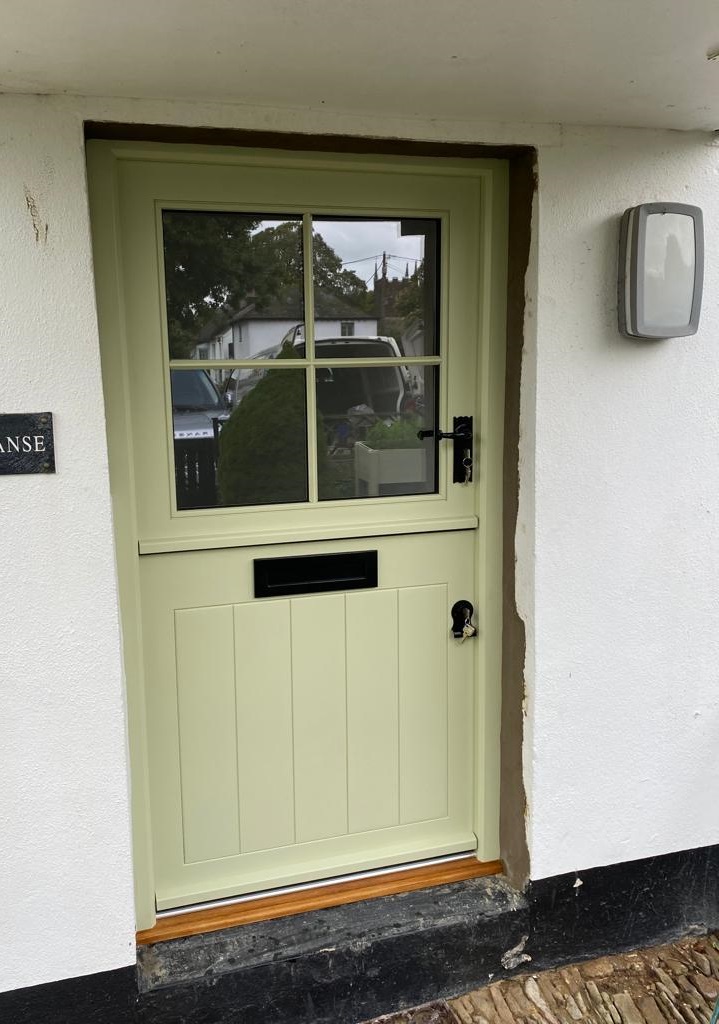 At GS Haydon & Son, we have a deep passion for crafting exquisite wooden stable doors. We are a business; but more importantly we are a team of experienced joiners delivering quality craftsmanship to our valued customers in Devon. From the very first contact to the final installation, we take care of every step of the process, ensuring that every detail is just right.
Time-Tested Excellence Meets Modern Advancements
With decades of experience, we've perfected our approach to creating wooden stable doors that stand the test of time. Our offerings are a harmonious blend of traditional craftsmanship and cutting-edge advancements. We understand that security is paramount, which is why we incorporate British Standard 3621 locks, Kitemarked cylinders, and robust hinges into our designs.
Efficiency and Beauty Combined
We also know the importance of insulation. Our stable doors feature toughened double-glazed units with advanced energy-saving coatings and gas filling. Paired with insulated panels in the bottom section, our doors offer remarkable energy efficiency. But functionality shouldn't compromise aesthetics. We offer a wide range of customizable options, including colour matching to any colour you have in mind with modern spray-applied coatings. Whether you want a different colour for the frame or a natural timber interior with a painted exterior, we can bring your vision to life.
Timeless Joinery for Lasting Strength
The foundation of our doors is the time-honored mortise and tenon joint—a proven method that guarantees long-term strength. To secure these joints, we employ traditional techniques, driving wedges into the mortise and tenon joints to create an interlocking dovetail that's virtually indestructible.
Wood: The Ultimate Choice
When it comes to external stable doors, wood reigns supreme. We exclusively use durable hardwoods and softwoods like Red Grandis, Tricoya, Abodo and Accoya, offering the unmatched strength and durability that only solid wood can provide.
Seamless Service from Start to Finish
At GS Haydon & Son, we prefer to be responsible for all steps of the process. That's why we take care of every aspect, from initial measurements to the final installation. When you choose our services, you won't need to coordinate with multiple trades—our team handles it all.
If you're considering a wooden stable door for your home, we'd love to hear from you. Take a look at our examples on our website and feel free reach out to us, even if it's for friendly advice on if a stable door is suitable for you at 01769 572 134 or send us a message via our contacts page.
Discover the timeless elegance and craftsmanship of GS Haydon & Son—a family business dedicated to creating the perfect wooden stable door for your home.