Can Wooden Windows Be Double Glazed?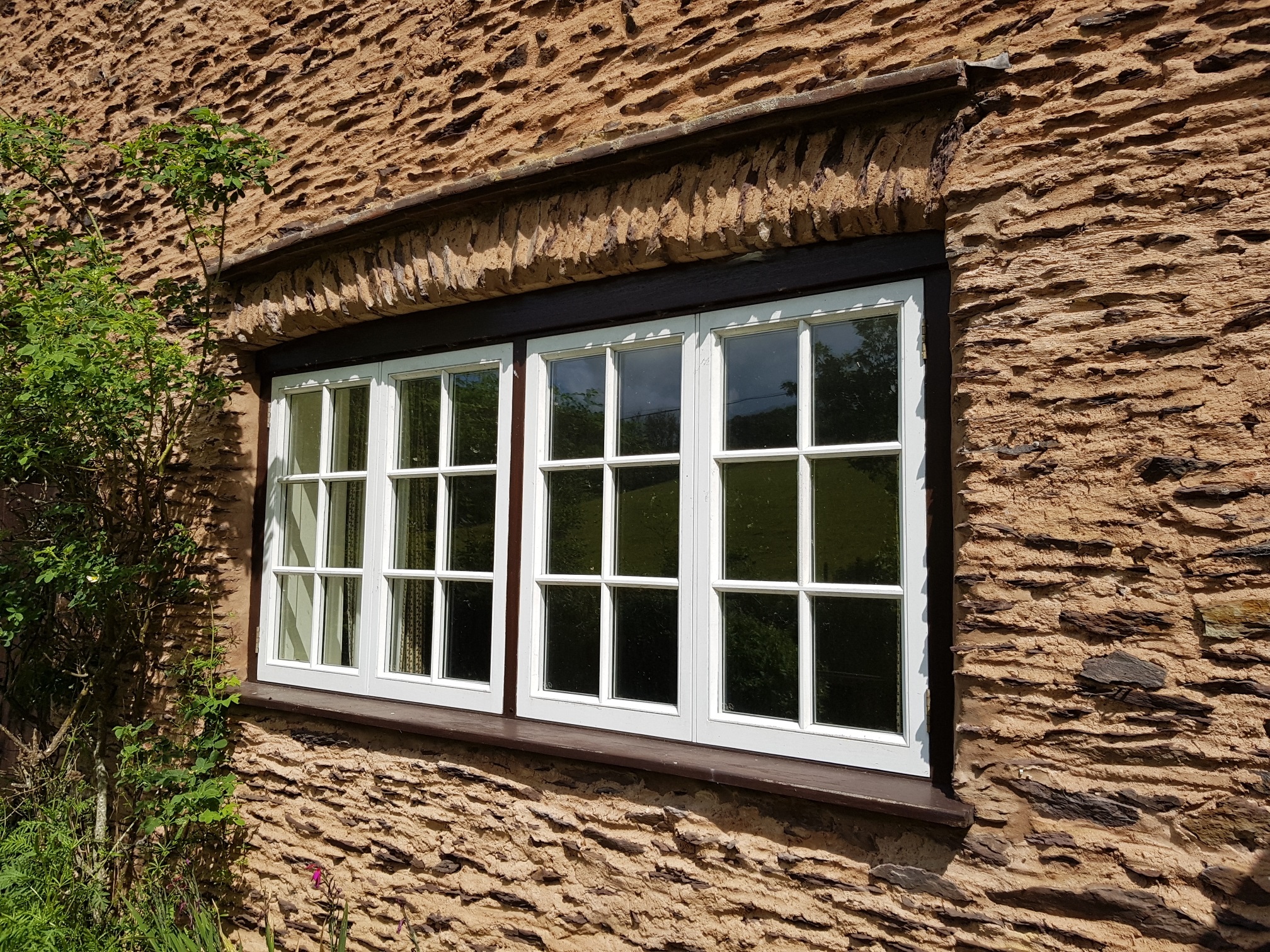 Can wooden windows be double glazed?
Yes, it is possible and more importantly, common practice to double glaze wooden windows. Any double glazing that is used within plastic or aluminium windows is also used in wooden windows. Wooden windows have been double glazed and triple glazed for decades. In this blog post I'll share more information about double glazing windows.


As an experienced joinery firm it was an odd question to be asked by a client, "Can I have double glazed wooden windows?". But if one client has asked, I feel sure that others have assumed that it might not be possible and have neglected to consider wooden windows. It's time to dispel the myth that if you want double glazing, you need plastic windows.
What types of double glazing do we use?
The most common double glazed unit we use is 24mm thick, just shy of an inch. This type of double glazing is installed in the window shown above. Typically it has a warm edge spacer bar, argon gas within the unit void and energy saving coating such as planitherm total plus. The warm edge spacer is an advancement over the metal spacers used in older double glazing. You'll be able to recognise the older and less efficient double glazing as it has a shiny metallic look to it. The modern style has a nice matt finish and helps reduce heat loss around the edge of the double glazing.
We also use slim double glazed units shown in the picture below. These are a unique double glazed unit for wooden windows that have a much smaller spacer bar than the normal units we use. These units are typically only 12mm thick. These units also have a warm edge spacer bar, a gas filling of the void which is often krypton and an energy saving coating. These are used in heritage settings where slim solid glazing bars are required.
There is also the Pilkington Spacia product that can be used in similar situations to the slim units. These are very unique units that could have an exciting role to play for use in wooden windows. We have a sample unit here at our Devon workshop and would welcome any potential clients to arrange a visit to view and discuss the potential these units offer. This Pilkington video will show you a rather polished presentation of the glass, however I do think you need to see it close up to make an informed choice.
There is a fourth option that we are in initial discussions with a supplier about but we don't feel comfortable discussing that just yet.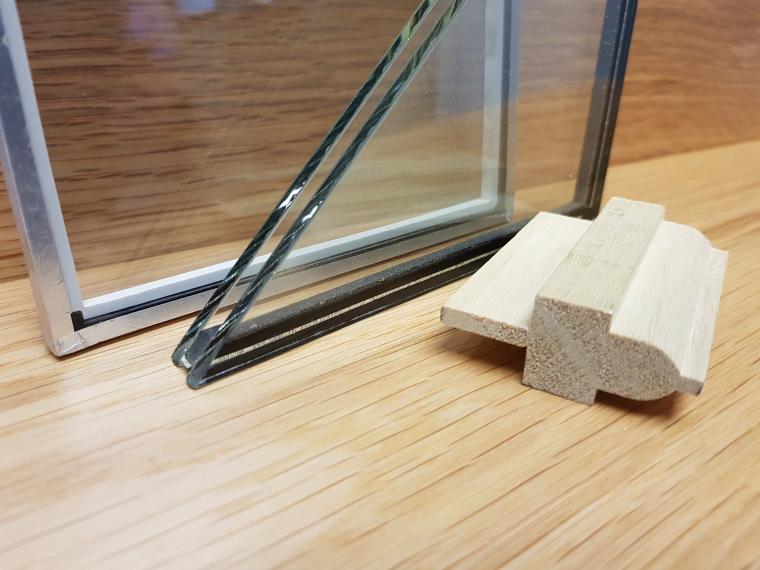 Can double glazed units be replaced?
Double glazed units can be replaced. It is often not necessary to replace the whole window or item of joinery just because a double glazed unit has broken down. In fact there is plenty of evidence that wooden windows can last a century or more so don't panic just because a unit has become foggy. It's a simple job to do. One side of the framing that supports the glass has a beading that can be removed to allow a defective unit to be removed and a new unit to be installed. This can be done on a DIY basis but we recommend a suitable glazing contractor as your best option. If you are in the North Devon area we can recommend an excellent glazing contractor.
How long do wooden double glazed windows last?
The wooden frames of a window, with the right care, can last a lifetime. The double glazing will typically last around 20 years as an average. We are moving to a method of glazing that will ensure the best possible lifespan of a double glazed unit.
If you would like to discuss your glazing requirements with us, please drop us a line on 01769 572 134 or an email via our contacts page