I must confess I did not expect anything from these budget chisels. They were cheap and I thought they would be appropriate for rough work and cleaning of glue splurges. However after they arrived I thought I would give them a quick trial at the bench to see how they performed.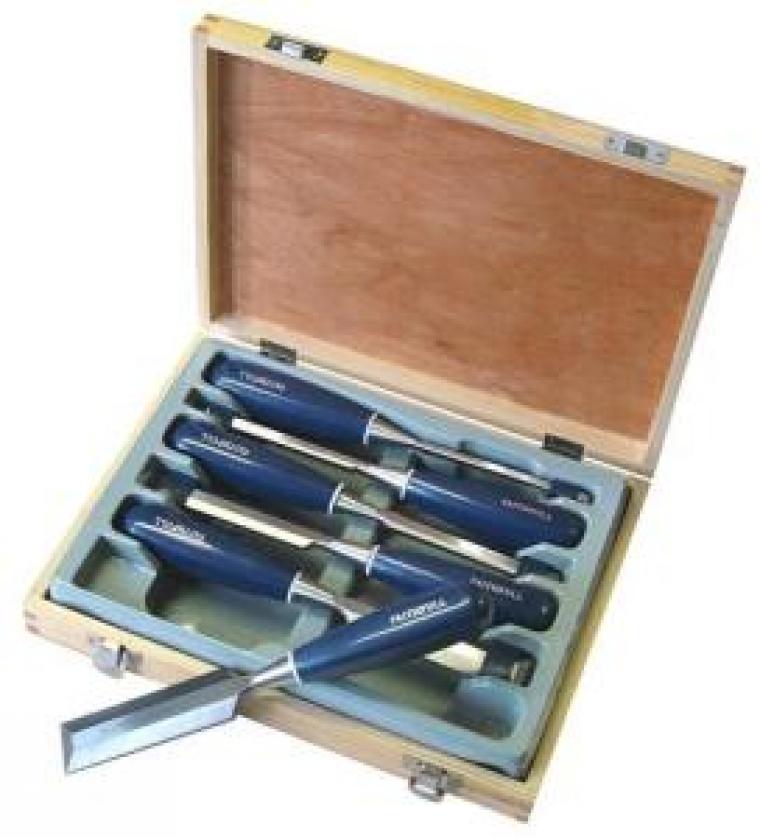 There are no bold claims by the makers on their website so I had no real expectations. The price shown on the makers website is also highly inflated. A quick search of e-bay revealed a more realistic price of around £33.00 delivered. They arrived in a wooden presentation box with a plastic support matrix inside. All the chisels have a blue plastic blade protector and look almost identical to the old Marples blue chip chisels. A quick inspection of the chisels was nothing more than OK. The blue plastic handles have a small ridge where the plastic has been moulded or bonded. None of the chisels were sharp and they had pronounced mill marks on the back edges.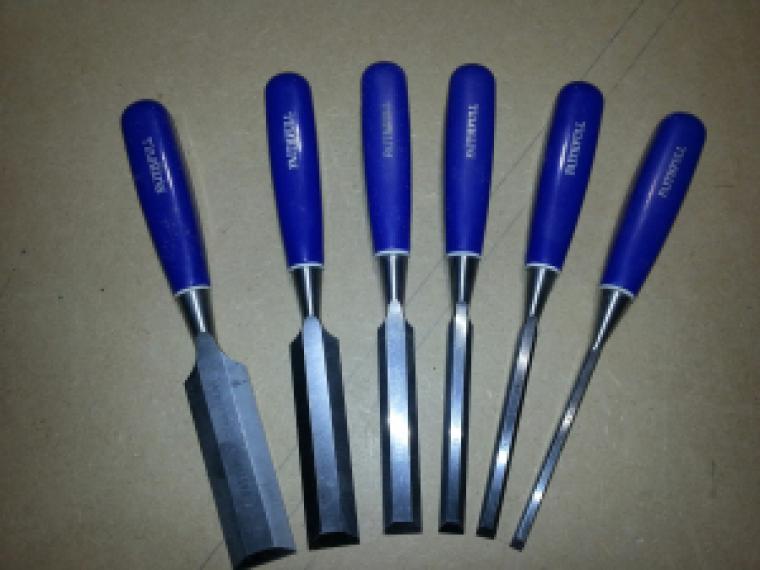 On the plus side the backs all seemed quite straight and although not sharp an accurate bevel was there ready to be honed. I flattened the backs with wet and dry on a glass plate removing the mill marks in the process (depending on your work this is not essential) . I then freehand honed the cutting bevel on a coarse stone and then honed on a fine stone. Nothing fancy in the sharpening, no micro-bevel or honing guide just a freehand sharpen. After removing the burr and stropping the blade I began some trial cuts. This is where I began to be impressed.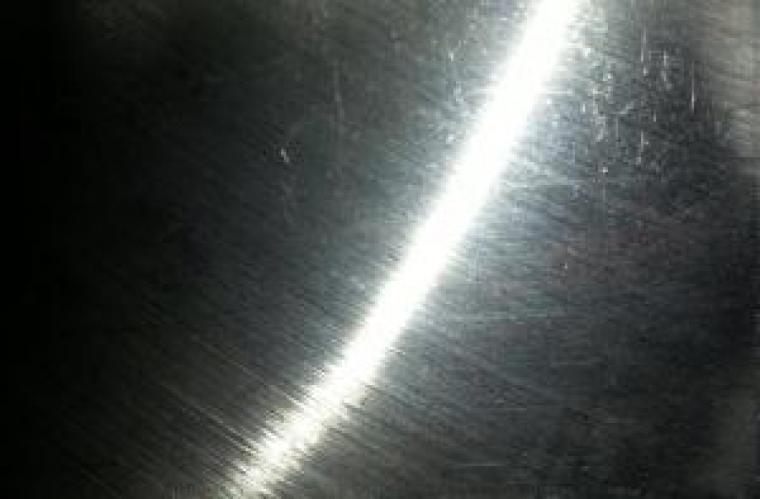 In the hand these chisels are nicely balanced and feel great (apart from the plastic ridge on the handle). The most impressive part is the cutting edge. The chisels pared end grain with ease on both Pine, Oak and Iroko leaving a clean cut. Across the grain was great too. And what's even better the edge has remained sharp for a really long time. If you are doing really fine work the bevel edge of these chisels might be a bit too heavy, but having said that the trade off is a robust and strong tool that completes 95% of what you need for a set of bevel edged chisels.
They say that the proof of the pudding is in the eating. That old adage applies perfectly to the Faithfull chisels. If you want a no nonsense good value set of chisels you will not be disappointed. I am so pleased I do not intend to buy the "better" set of chisels I had intended to.
Great Value Chisels. Only the ridges on the handles let these well priced chisels down.