All Projects Great and Small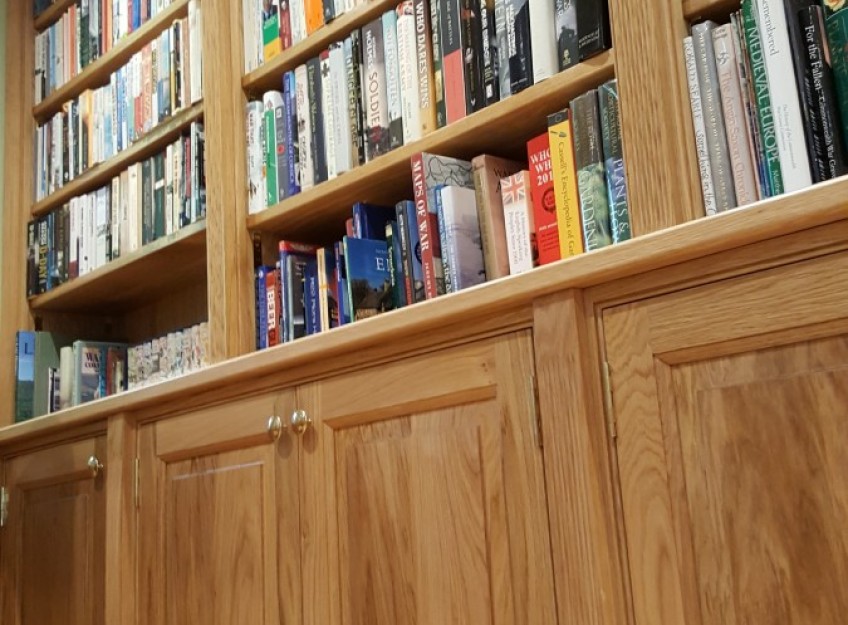 Although we really value any oppertunity for a project like the oak bookcase seen above, the reality is we tackle a very broad range of projects. Quite a few are very simple but are given equal attention. Here are a few examples.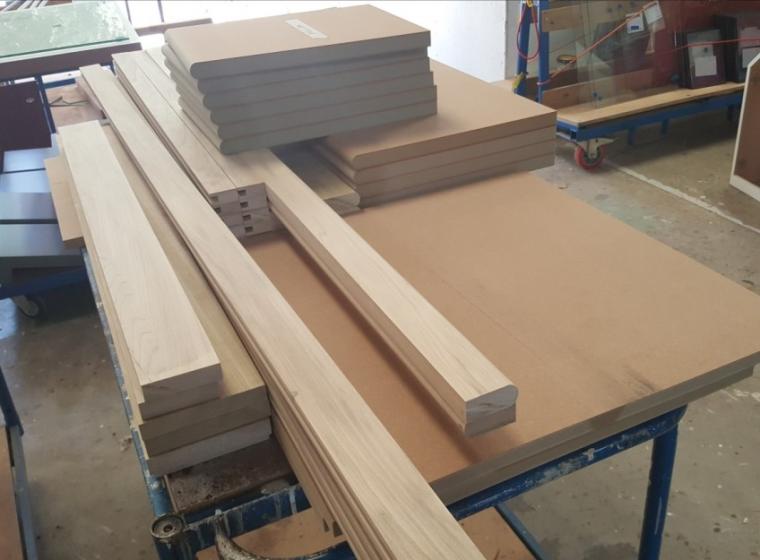 Cut to size timber: Above you can see a typical "Cut to Size Timber Order" for a client. We can prpepare a wide variety of timber and sheet goods. In this instance it's a combination of MDF with a nosing applied, some PSE Poplar and Grooved Poplar. By using this method our clients can take advantage of our extensive machines and moulding service, allowing them to progress their projects in a timely fashion and avoiding the need to purchase expensive tools or tooling just for one job.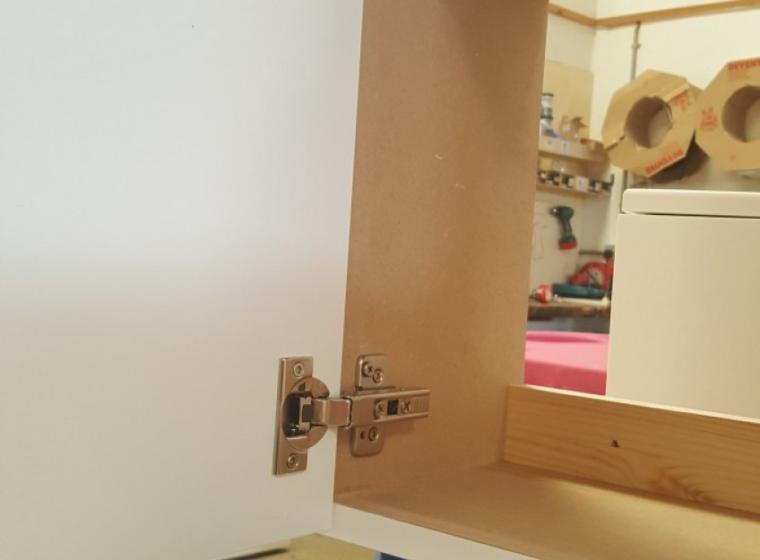 Next up, some commercial wall cupboards. Very basic painted MDF, doors on soft close hinges (watch here). The client will be able to screw them straight to the wall, saving them time on site with door fitting and and paitning all done.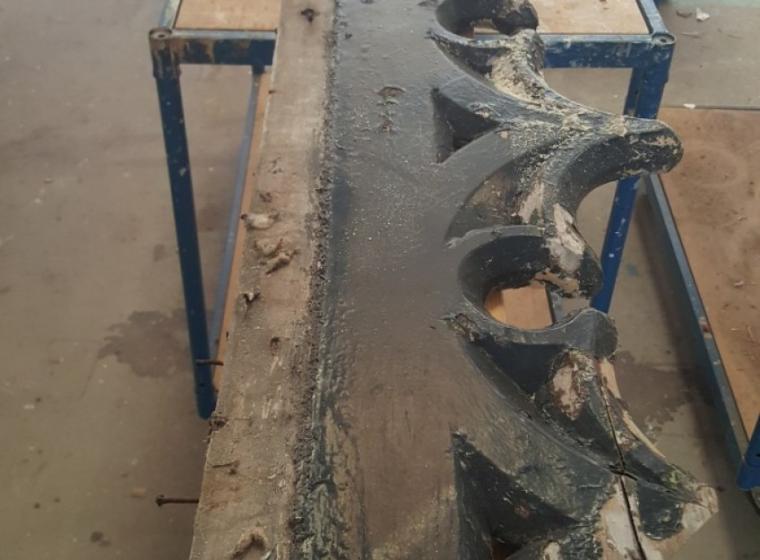 This is a future project shown above, a bargebaord that we need to copy so the client can replace the rotted item. So there's a few things we do in addition to our general joinery products, feel free to drop us a line for any custom woodworking project.