All of a sudden the bench has some form. I cut in the cross members that will add extra support to the top. I went for a dovetailed joint here because as long as I cut it sweet it will hold and clamp itself in place ensuring the aprons are parallel. With the aprons on I can also start using the bench in a limited fashion.
It's rather sad to say but I'm really looking forward to making the tongue and groove boarding for the shelf. As I have dropped the concept of a "how to" I'm going to take the timber from rough stock to finished tongue and grooved board using hand tools. If you watch the video sorry about the noise in the background, there was quite a heavy shower of rain when I was filming!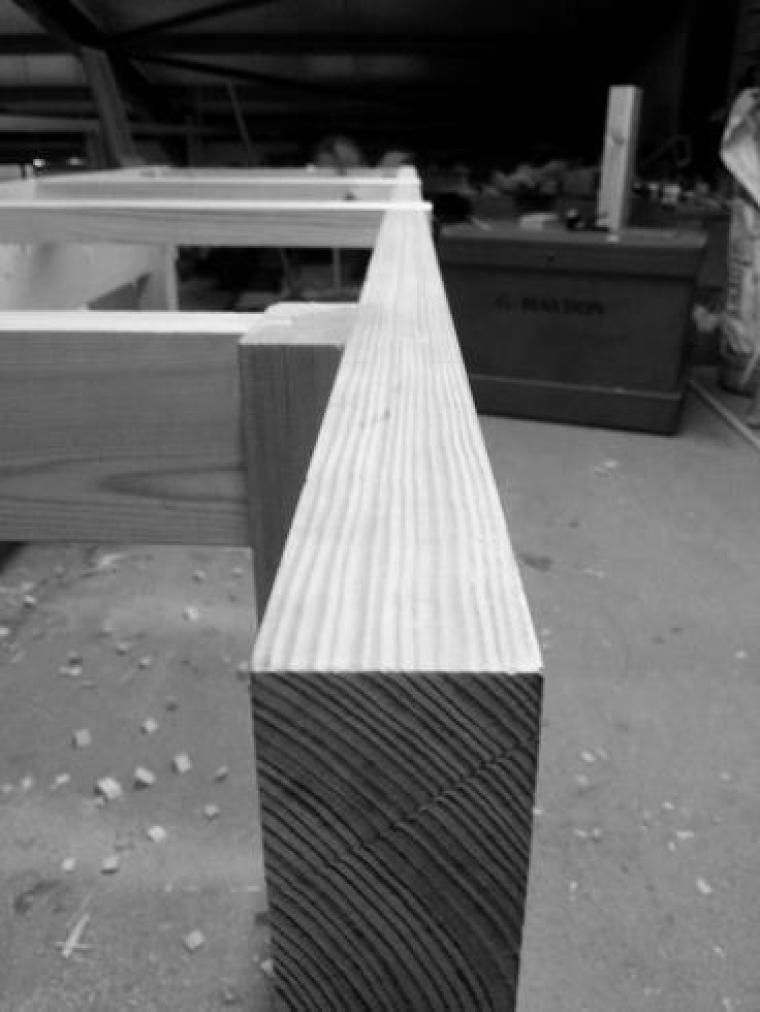 The dovetail joint worked well and I ended up with a nice straight apron. This is important as the edge of the bench will be a reference face because there will be no vice cheek fitted to the side of the bench. In addition to being dovetailed the cross members are glued and nailed in position. With making most of this by hand you quickly learn how much hard work winding in massive screws is. I had to wind 24 of them in to attach the aprons, that combined with the pilot holes took some time. Luckily for me I have many buckets of old hand made nails at work which I could delve into to.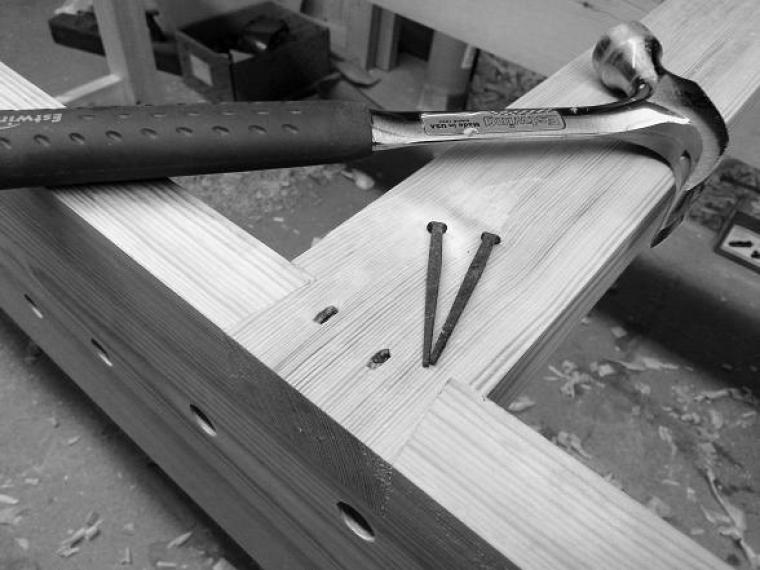 What a revelation compared to screws, a few firm blows followed with a nail punch and it's done. I know nails are not good for all applications and I would of screwed the aprons no matter what, but if you enjoy hand tool work nails are very rapid and should not be forgotten as an option.