The Art and Craft of Making Stable Doors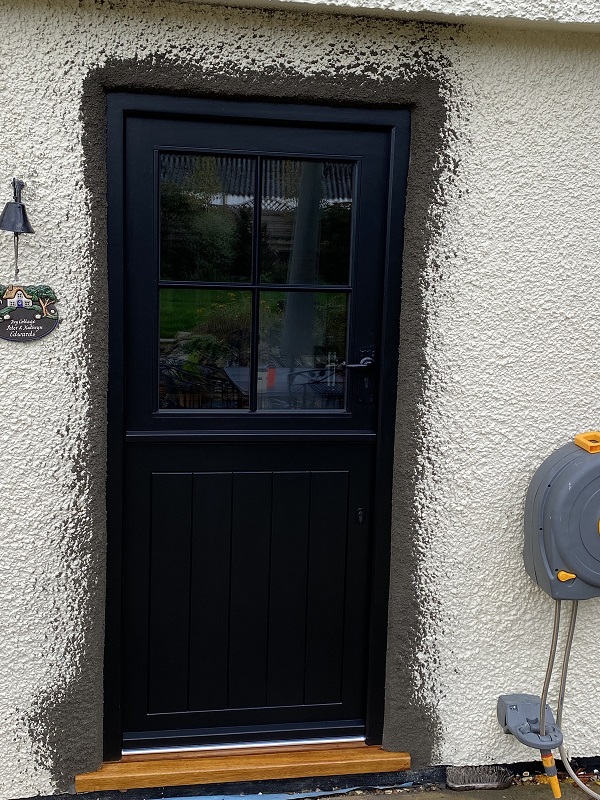 Introduction:
Stable doors, also known as Dutch doors, have long been admired for their unique design and functionality. With two opening sections, effectively a door on a door, they require careful craftsmanship to achieve a perfect fit. This article explores why we appreciate the process of making stable doors, the creative possibilities they offer, and the commitment to quality that goes into their production.
Crafting the Perfect Fit:
Creating a stable door involves time and care to achieve precise tolerances for a seamless fit. Through years of refinement, we have developed a process that combines exceptional ironmongery and ideal proportions. The result is a visually pleasing and functional masterpiece that stands the test of time.
Embracing Colors and Finishes:
When customers commission us to create their solid wood stable doors, they often use color as a means of self-expression. Drawing inspiration from classic hues offered by brands like Farrow & Ball or Little Greene, or opting for modern finishes like anthracite grey, we can help turn their vision into reality. Our factory-applied coating system allows us to apply different colors to the inside and outside faces of the door, providing versatility and customization.
Weather Resistance and Energy Efficiency:
To ensure optimal weather resistance, we continually review and improve the placement of draught-resistant seals. By using thermally broken thresholds, we minimize heat loss across the door cill, enhancing energy efficiency and contributing to a comfortable living environment. Our stable doors are designed to withstand the elements, providing long-lasting protection against adverse weather conditions.
Security Measures:
Security is of utmost importance, and we offer both conventional and multipoint locking systems to ensure the safety of your home. By incorporating robust joinery methods such as the classic mortise and tenon joint, we reinforce the structural integrity of the door, making it resistant to forced entry. Our commitment to security ensures peace of mind for homeowners.
The Beauty of Timber:
We take pride in using a variety of timber options to create stable doors that cater to individual preferences. Accoya and Abodo are popular choices due to their durability, exceptional finishes, and stability. Additionally, we work with Oak, Idigbo, and European Redwood (commonly referred to as "softwood") in sheltered locations. Each timber variety adds its own unique character and charm to the finished product.
The Importance of Professional Installation:
To ensure the impeccable functionality and aesthetic appeal of our stable doors, we prefer fitting them ourselves. This hands-on approach allows us to carefully adjust and install each component, guaranteeing a flawless end result. Our dedication to precision ensures that every stable door we create offers a seamless user experience.
Conclusion:
Crafting stable doors is a labor of love, requiring meticulous attention to detail, expertise, and a deep appreciation for both functionality and aesthetics. The process of creating a stable door involves a fusion of craftsmanship, the exploration of color possibilities, weather resistance considerations, security enhancements, and the selection of premium timbers. By combining these elements, we deliver bespoke stable doors that bring both charm and practicality to any home. If you would like to discuss your stable door project with us, please call on 01769 572 134 or email us via our contacts page