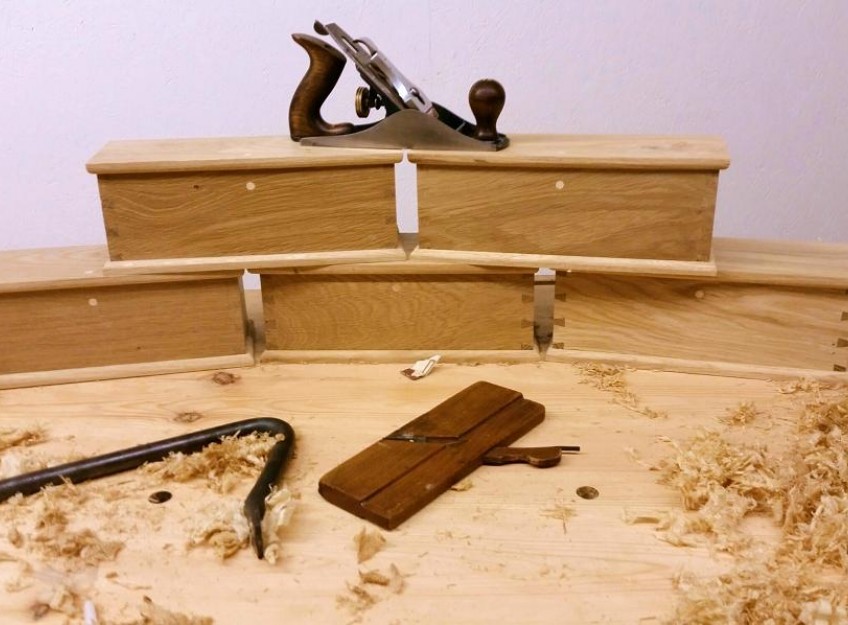 I'm getting to grips with some paint making for my chest and making sure it's what I'm looking for. While I wait for my sample boards to dry I've been running out some simple dovetailed boxes for fun. They will get used for gifts most likely. I'm playing around with a very basic form for a future video but I still want them to look pretty smart. I added a contrasting plug where an escutcheon would be. I think that adds a nice touch. I also added one to the lid but that was a step to far I think. I might tweak the dovetails and the proportions a bit as well. It's quite a trick to make these things look sweet but simple to build also.
Also as time has progressed I prefer to see less of the joinery on show. An 18th Century style tea caddy would be a nice one to try out. For a quick and dirty build though these utility boxes will do nicely.
The Record #4 has been out for a run again. Clever little planes these really. Such a simple and humble little number, a real shame the quality of the typical "Bailey" bombed in recent years. Could they ever make a return? Who knows but it would be nice to see some humble, proven tools being made to a good standard again to offer another option to woodworkers. Fortunately there are plenty on ebay to keep most folks happy.