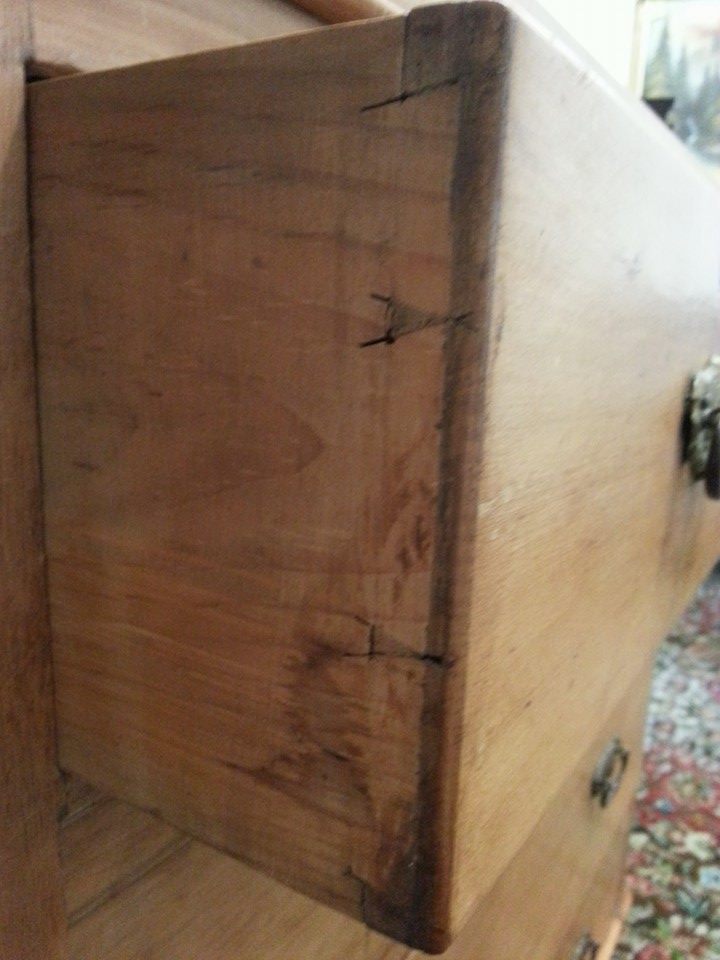 Firstly this post is very much about my "hobby" woodworking. As well as making and reading I like to get out and about and look at things. Making can be insular, reading can be idealistic but seeing real pieces in the wild is of huge value. I would imagine that if you like making things in your spare time you're like me, your own worst critic right? That's very understandable and good to some degree. The good is the reflection and the spur to do better, the bad can be frustration and a poor relationship with the finished project. I've made pieces that are just fine but a couple of things might bug me, sometimes I'll let it annoy me too much. Stupid really.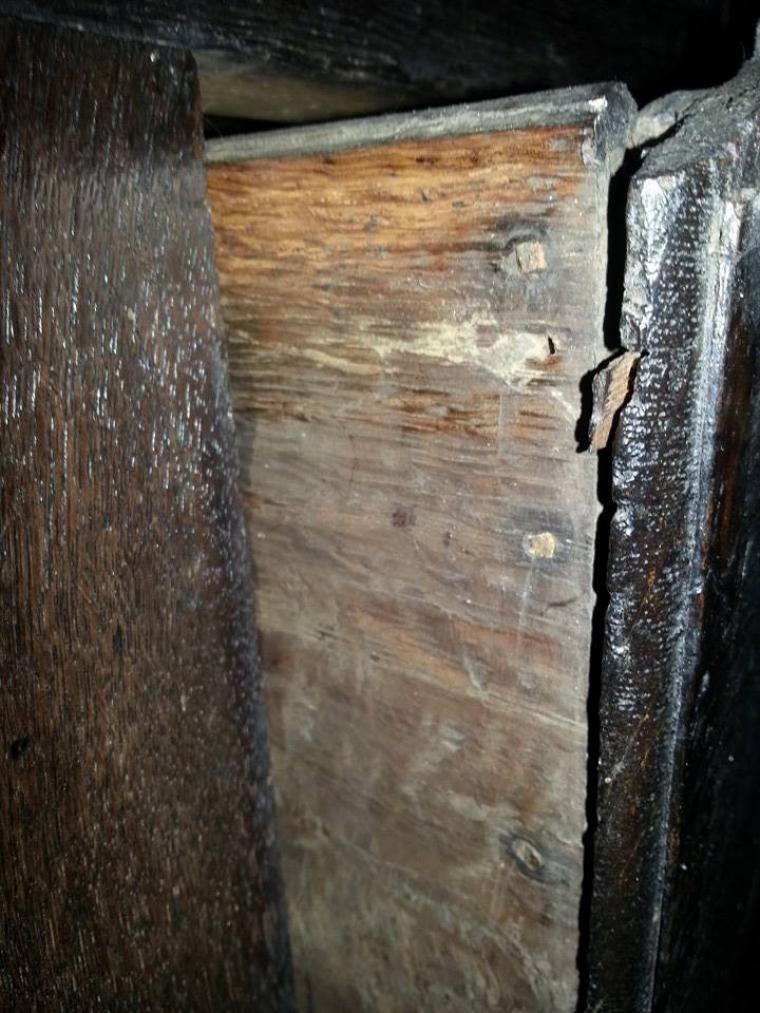 I've been making a real effort to take some photos of pieces I find on my travels so I can share some of the details here. I think if you did the same you might just feel better about your woodworking. Why? Well it's a broad church out there from the early Oak Coffers of the 16th Century, Mahogany Wonders from the 18th Century and Post Modern with a heap of stuff in-between, before, after and yet still to come. Pieces were made by by the local "Jack of all trades" to masters of one strict discipline and boy is there some variation!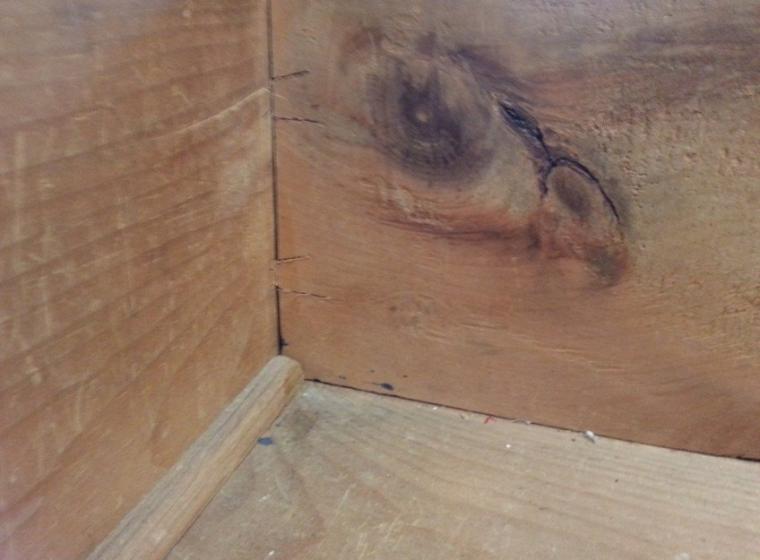 I'm dropping in photos within this post, I'm not adding any judgement, you can see for yourselves what's going on. As you can see the photos are of the important aspect of drawers, dovetails and casework. Forgive the poor quality photos but I'm often in cramped conditions when taking a shot. Interestingly about a 1/3 to 1/2 of drawers I see are but jointed and nailed. I've found the timber in drawer bottoms runs both ways. Yes I know the best way to put a drawer base in but some chose not to and they still work.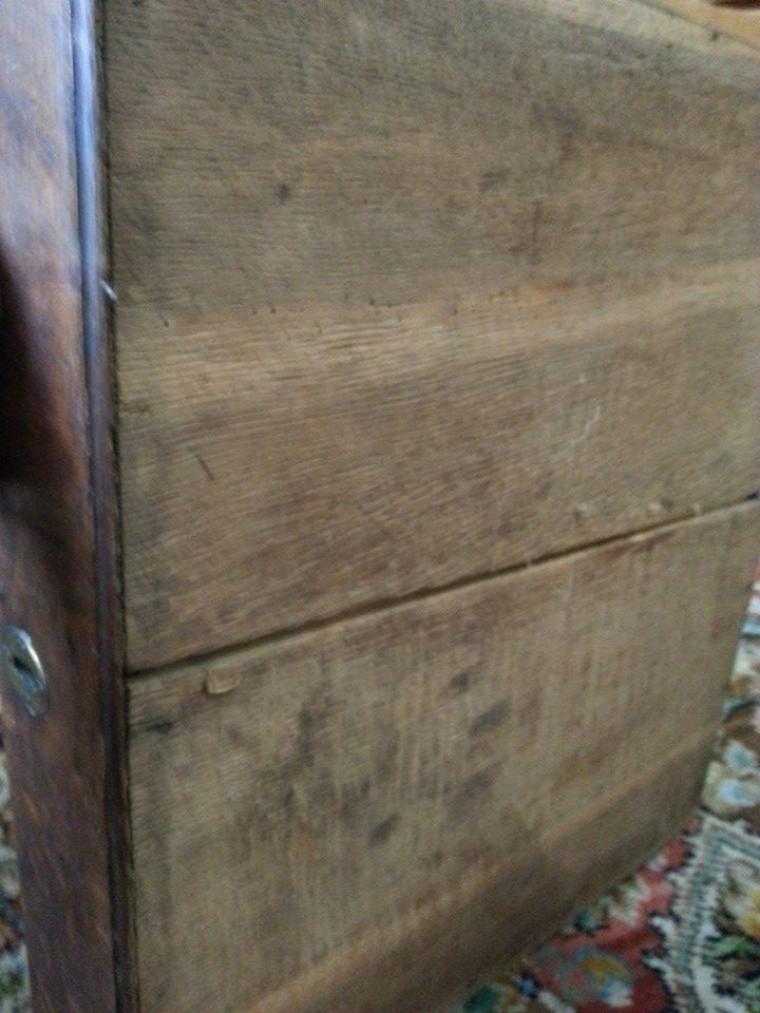 We all make things for various reasons, mine is for fun and to explore the rich history of woodworking. Also I want to make durable and attractive (to me) items that will outlast me an perhaps a few others after I'm gone as well. Almost all the photos here are in pieces that are older than an age I would love to get to (one of them much older) and they still work and in most case will continue to do so for another lifetime or so.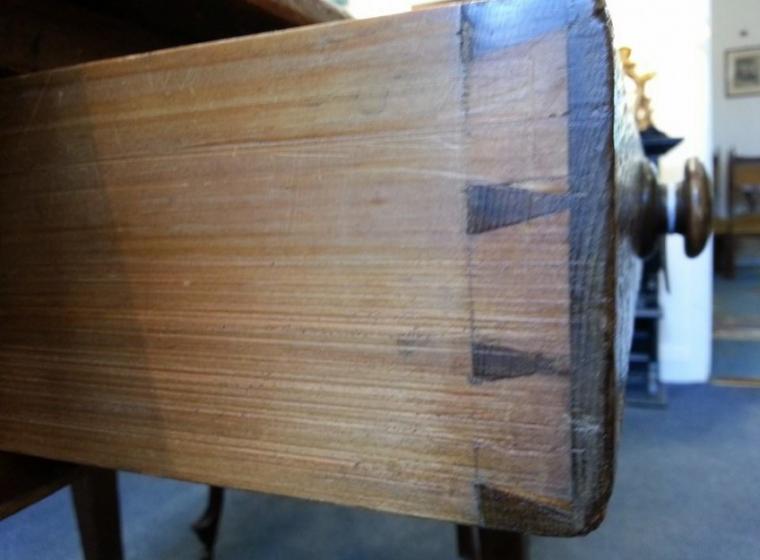 Is this blog post to make you lower your standards and accept low quality work? Not a bit of it. We do the best we can do and will continue to do so with the knowledge and skills we have at hand. What all the images have in common is they are from honest and durable pieces of furniture that have stood the test of time. For me I like to see the tickle of handskills left on the workpiece in whatever form that might be. So next time you cut a bit beyond the baseline, turn your nose up at a nail or weep over some tearout keep it in perspective. When you stand back and look at what you've made does it look pretty good? Check! Is it going to last a lifetime or two? Check! Next project please.