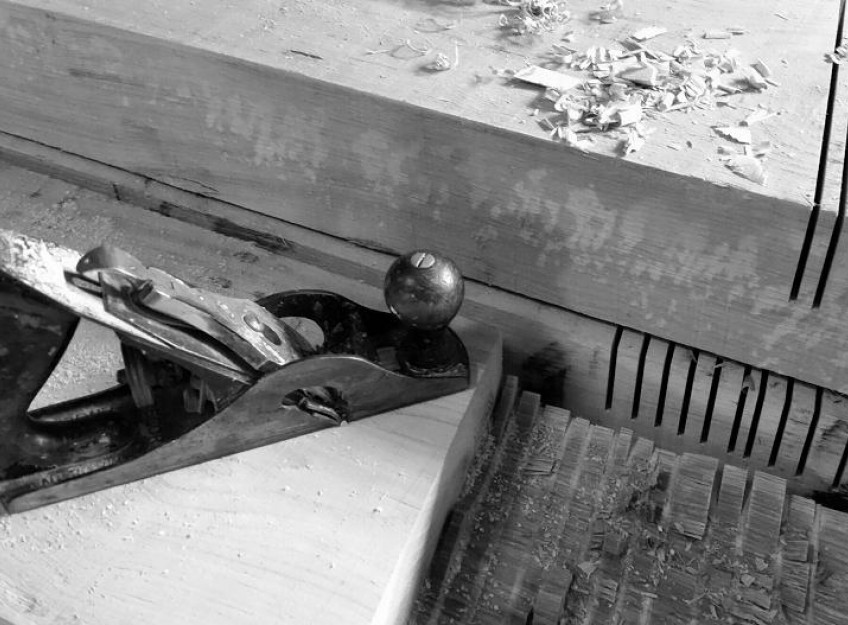 Not being a "writer" as such the idea of putting together a blog was a move outside of my comfort zone. To give me the best chance of coming up with something I focus mainly on the tradition and hand work side of things that I enjoy so much. What struck me though was we do quite a bit of work every day that may be of interest and I hope will bring something extra to the blog. It's different in feel and I'm not sure quite how to share the story but here's a first shot of what will likely be a two or three times a Month section. Last week some of the team were making some very simple Oak "A" Frames, a very simple kind of roof truss. Being a joiner means you get the chance to give most things a try. Our line of work blurs from a core of windows, doors, stairs into kitchens, simple furniture and also some of the heavier projects like structural carpentry.
Work of this nature is a welcome contrast. The less frequent projects often tax the mind and promote creative thinking. Making the best of our workshop facilities was high on the agenda but when you break most woodworking down it comes down to some kind of joinery. Here the size and weight was the issue. Using Green Oak means in addition to lugging around Oak 4" x 10"s your are lifting a great deal of water too. Most of the solutions to the making were in line with how most of our work is done, power provides the heavy lifting and hand tools provide the finesse and finish. The No.10 plane in the top photo is not there for a joke, it's size made it ideal for making sure the lap joints met nicely after the bulk of the waste was chiseled away.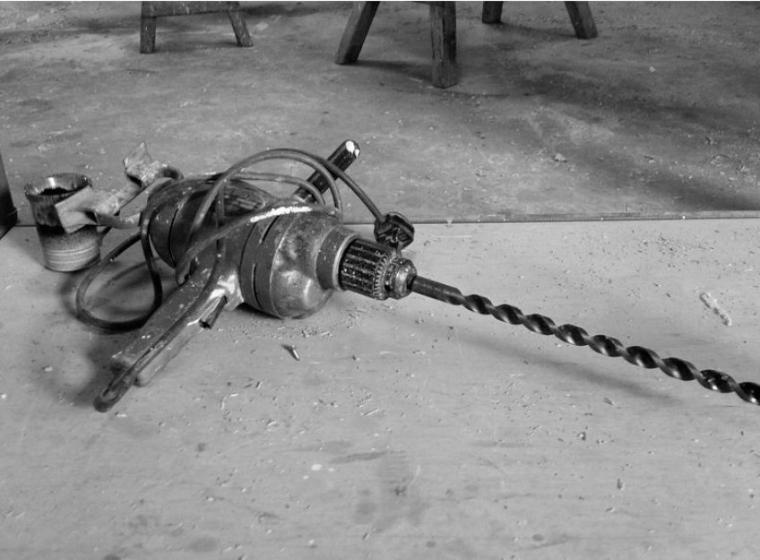 It would of been good to see some pictures of the complete A Frames but they went out in kit form, later in the year when the structure is finished I hope I can grab a few photos! For those readers familiar with working Green Wood care of the tools is critical. Leave and metal tool in contact with the wood over the weekend and you'll have some heavy rust, ask us how we know.......someones square got rusty! The smells too are distinct, the unmistakable smell of Oak is further enhanced over using kiln dried stock. For us to do this work the numbers need to add up so clients will place an order and I'm glad they did in this case. Those blurred lines of a typical rural joiner's workshop mean the team who made the framing got the chance to learn something new, got a feel for working with wood different to their normal fare and I'm sure will be more rounded woodworkers for it. And for me I have a nice stock offcuts that in a year or so will make lovely slow burning logs for the stove!