Terry McKnight has been kind enough to share with us his thoughts on buying tools and more specifically chisels. Terry is a true enthusiast with a great perspective on woodworking and joinery. Please take a look at Terry's woodworking blog for more useful info.
My name is Terry McKnight, I have my workshop located in the North West of England where I turn large pieces of wood into dust and smaller pieces of wood. Some of those pieces of wood end up as musical instruments or furniture. I maintain a blog at tmcwoodworks.blogspot.com and regularly contribute to the WoodTalk forum
It is always difficult to advise a beginning woodworker what tools to buy to avoid wasting money. I went through everything from cheap hand tools from the home centre or DIY store, to mid-range tooling and then finally onto high end expensive tools.
We all have a budget and this will dictate greatly your choices. Also the other dilemma is the question "will I like woodworking?". If you are here, reading this blog, then you probably do have more than a passing interest in woodworking and you are ready to invest in some tools.
For this article I will concentrate on the humble wood chisel.
BUYING YOUR FIRST SET
Look for bevel edge bench chisels rather than the square sided firmer chisels as bevel edge are more versatile. When buying new avoid buying a cheap set of obscure chisels from the home centre/DIY store. If you do then you can guarantee that it is money badly spent and you will end up buying expensive replacements. If possible get a set of Marples in the usual sizes ¼" to 1". They are very decent quality (still made in Sheffield, England) with a 25 degree bevel but will need some work flattening the back and honing the bevel. These will last you years and as a starter set are not too expensive to outlay should you ultimately decide woodworking is not really for you.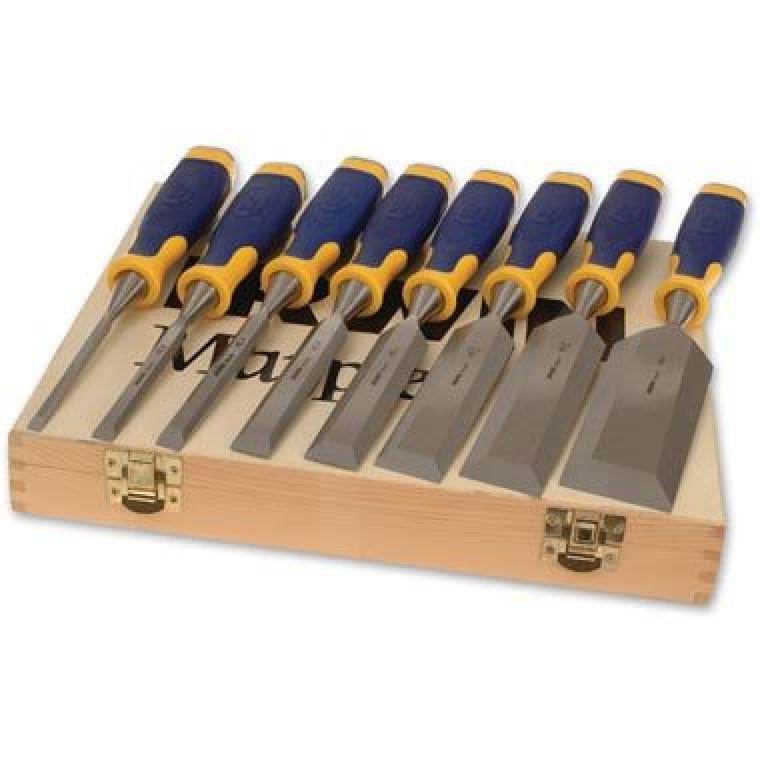 If you are in the market to bring back to life an old craftsperson's tools then the internet, 2nd hand shops or car boot sales/yard sales are your best bet. If you are in the UK then decent British makes to look for are any of the brands Sorby, Marples, Addis, Jennings, Stanley and others. You can get a better idea of the tools condition if you inspect it first. Buying over the internet means that you have to rely upon the seller's photos or descriptions.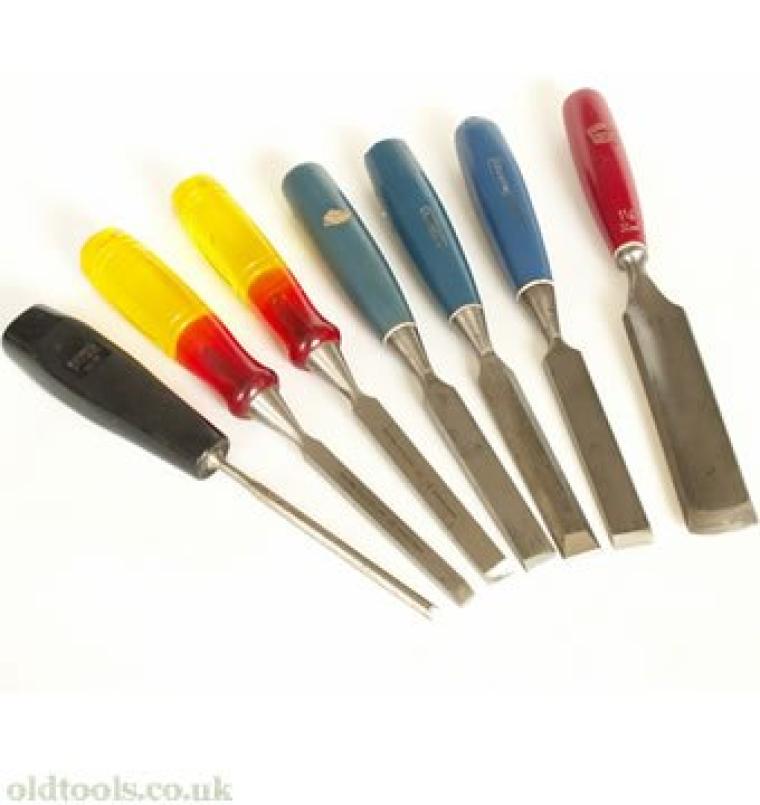 If you decide that you do indeed want to pursue woodworking and use the finest tools then you can do no better than buying one or two (maybe more) of the US made Lie Nielson range of chisels (recommended by David Charlesworth). These are expensive to buy but will last several lifetimes. The beauty of these chisels is they have flat backs, a sharp honed bevel and hornbeam handles that fit your hands really well straight out of the box. LN also offers a lifetime warranty on their tools and will replace or renew parts, often free of charge. For me that was worth the initial purchase price alone. After buying a few tools I can confirm that I am a Lie Nielson convert (Graham knows this ).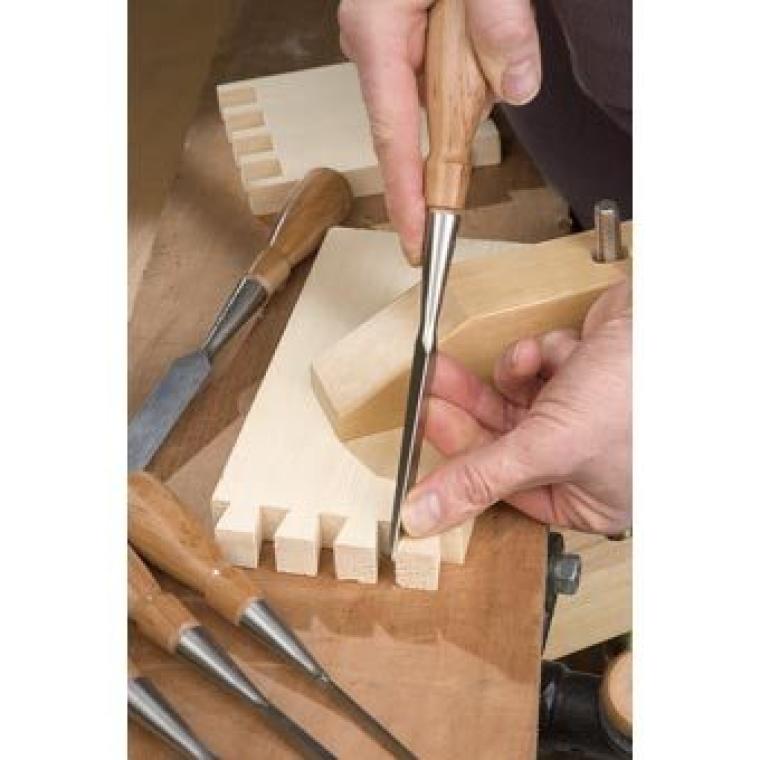 In addition to the Firmer and Bevel edge type, there are many other types of chisels for a wide variety of uses.
Carving chisels: There are many different kinds for carving intricate designs and sculptures. Their cutting edges are legion; such as paring, skew, gouge, parting, straight and vee.
Corner chisel: This one resembles a punch and has an L-shaped cutting edge. Generally used to Clean out square holes, mortises and corners with 90 degree angles.
Dovetail chisel: Made specifically for cutting dovetail joints. The difference being the thickness of the body of the chisel,as well as the angle of the edges, permitting easier access to the joint. Some manufacturers offer a chisel in the shape of a fishtail.
Framing chisel: usually used with mallet; similar to a butt chisel, except it has a longer, slightly flexible blade.
Mortise chisel: This has a thick, rigid blade with straight cutting edge. It has and deep, slightly tapered sides to make mortises and similar joints.
Paring chisel: This has a long blade and/or handle which is ideal for cleaning grooves and accessing tight spaces. Lie Nielson offer longer interchangeable handles for use with their bench chisel to make them into paring chisels.
Skew chisel: This has a 60 degree cutting angle and is used for trimming and finishing. You can also use it to clean out dovetail joints.
SAFETY
Safety is always a consideration when using chisels. Whatever chisel is selected to be used they always be sharp. A blunt chisel tends to slip off the surface of the material being cut. If the chisel slips in the direction of the person using it a serious accident can occur.
Another rule relating to the use of chisels is that the material being cut should be held firmly in a vice or clamped to a bench top. Furthermore keep both your hands behind the cutting edge. Don't be tempted to place one hand in front of the chisel, as one slip with the chisel will cause an accident.
Oh and do keep them secure and stored safely away from children or the vulnerable as they can (should) be razor sharp.
Happy woodworking