Cedar of Lebanon, for a Tabletop?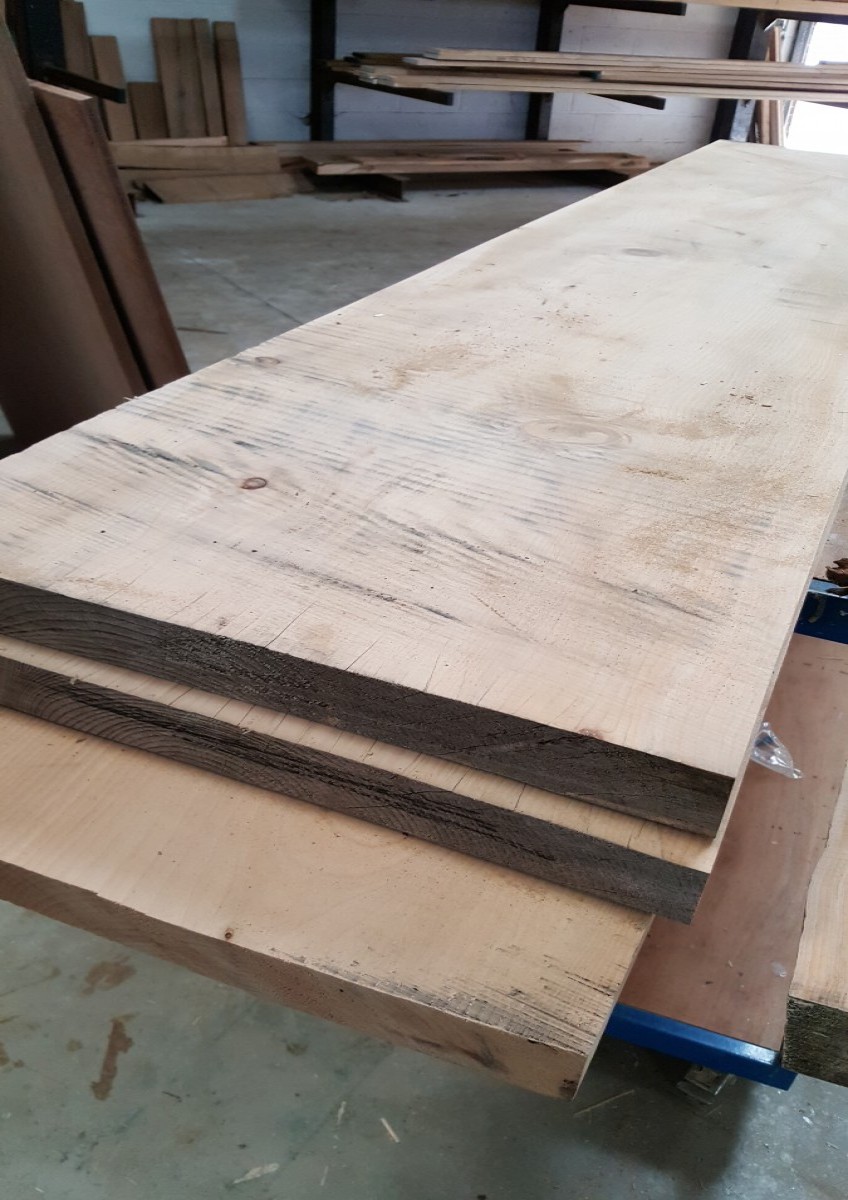 When presented with the instruction from one of our best clients, that they'd like us to make a table top from Cedar of Lebanon, I was taken aback. It's a rare timber for starters, with only UK grown and converted wood avaialble. Luckily for me I did't have to supply the wood, the client had a storm fall tree that they'd converted a while back. It's not a species that originated here, most trees were typically planted as a specimen tree or similar. Traditionally Cedar of Lebanon has been used in the inside of furniture as it has a great fragrance and keeps moths and bugs away from your prized threads.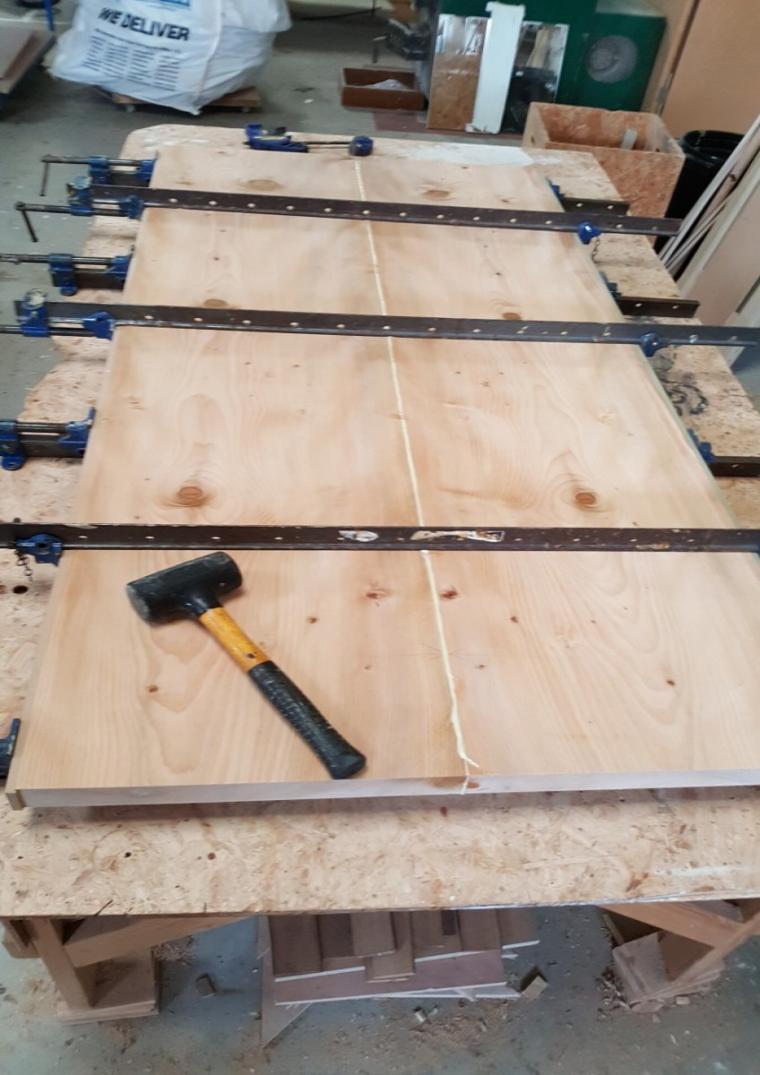 Each piece was a stunning 3.200mtr long x 450mm wide x 52mm thick with a view to make a top 2.900 x 850 x 47. Luckily we're well equiped with a planing machine that will cope with boards up to 520mm wide and a sanding machine that will deal with finished work up to 900mm wide. At about 560kg/m3 it's not too heavy but much heavier than the more commercially common Western Red Cedar that weighs in at around 330kg/m3. I was able to handle the seperate pieces with ease but called in help when the top was glued up.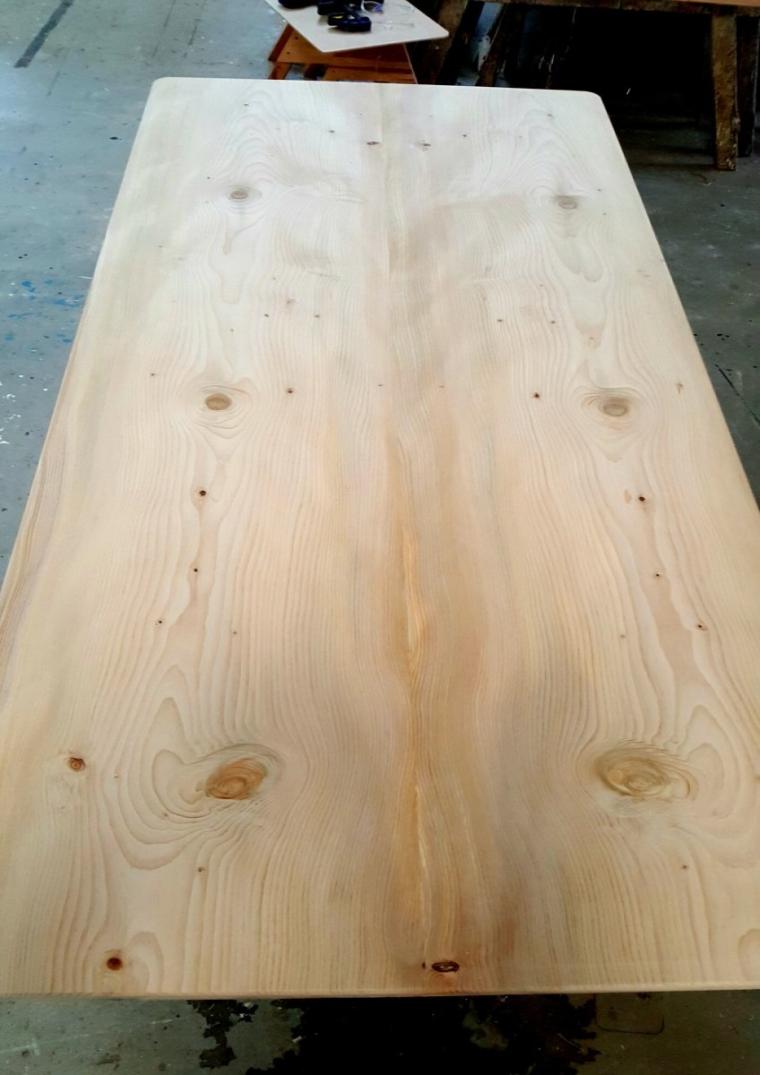 When edge joining I always come striaght from our machine. I have read than many people favour taking a handplane to further refine the glue joint. All I can say is that I'm lucky that we have the quality equipment that get the result right first time without having to take the extra step. I normally only revert to a handplane if the work piece is to awkward to take to a machine, something like building up a stair string for a winder. The adhesive I favour for edge gluing is polyurethane adhesive, it has never failed on edge joints on a wide range of timber species and I feel it is much better than PVA or cascamite for this purpose. If you've never used it the glue foams as it sets has a bit of mixed reception by woodworkers. Perhaps people assume the foaming will fill gaps. I can only say that using polyurethane adhesive for gap filling is foolish in the extreme. The joint must fit as well as possible. The only area I don't like polyurethane glue is for gluing up joinery frames, especially with intricate mouldings. There's just too much clean up.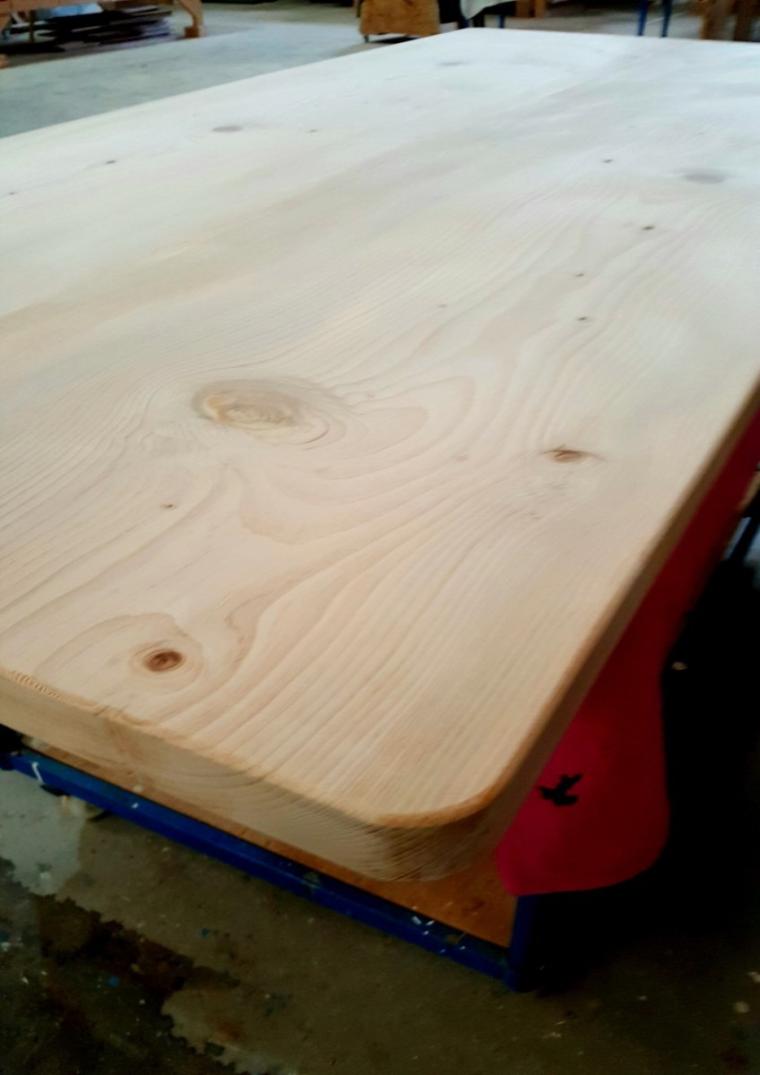 After sanding and moulding the edges with a small pencil round the top s ready for delivery. It's a very mellow and interesting timber to look at with nice movement in the grain. I was lucky that the two piece were defect free on the show faces and I was able to create a well matched top, the third image from the top shows that quite well. I hope the clients enjoy the new table top ad although cedar is perhaps not the best choice, it's quite nice to have a top that was made from a storm fall tree.