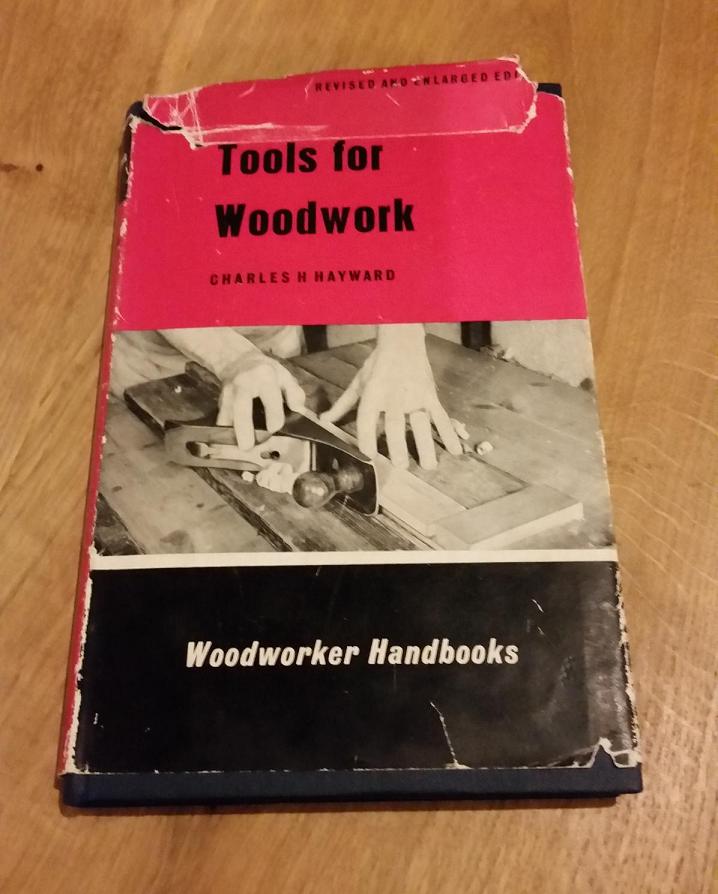 Are you new to woodworking or interested in a good solid core of hand tools? Would you like the "facts" written in an informative and impartial style? Do you want to get to the point without the extras? Do you want to hear the experience from an apprenticed and seasoned woodworker? Yes I hear you cry then you will love "Tools for Woodwork" by Charles Hayward. More broadly the theme of essential tools has become much like the story of Sisyphus. A subject to be recycled ad nauseam due to it's appeal for the new to the craft. And that's cool, as an occupation and as a leisure interest woodworking in all it's facets need new blood, new perspectives to help lure folks in and inspire them. And if that means the boulder of essential tools has to be rolled up the mountain one more time then so be it.
Who would benefit from this book? I think anyone getting into hand tools or even woodworking with both power & hand would love this book. The biggest hurdle any reader of this book will need to overcome is arguing back with the text on the basis that they think a set of 12 Chisels is great value or they must have engineering tools for woodworking. Another hurdle will be buying the book. To the best of my knowledge it's not in print but the good news is you can buy a copy via Amazon for well under £10.00 delivered.
When you do dust off your copy you will be gripped by the simplicity of it all. How you will be able to make some of your own tools, how worrying about innovative tool steels is a red herring, how simple a sharpening system can be. There are 51ish tools picked out in two phases. A get you started set and an add it later or when you need it stage. Perfect! I think any Carpentry, Joinery or Cabinet Making apprentice would not go far wrong with adding the get you started list of tools before they stated work. To me at least they seem as relevant now as they did when this book was published.
The book did have an effect on me, it was not a born again moment where I became evangelical, it was more along the lines of things really can be that simple if you want them to be. How it's worthwhile to take a look back and see the experience of those in our quite recent history who bridge the gap between the old ways and the people of today. I will be experimenting with the recommendations within the book and share them here but in the mean time do yourself a favour and grab a copy of the book and make up your own mind.