Custom Made Live Edge Dining Table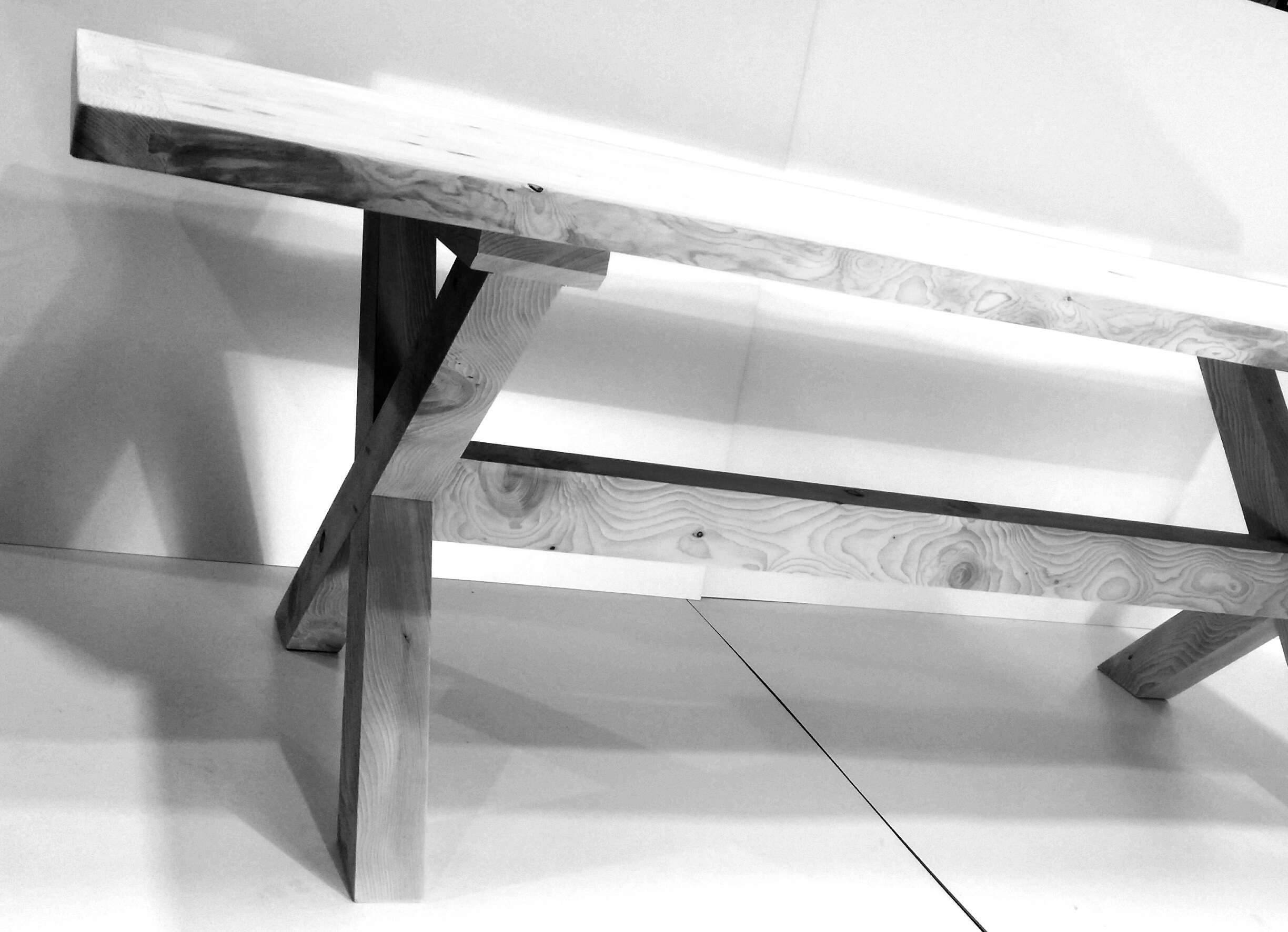 Although the trend of "live" or "living" edge furniture has been about for quite a while we'd never had a commission for a piece. This changed when a long standing client decided to have one made from timber they had cut and air dried a while back.
What makes these tables so distictive is the retention of the wayney edge of the timber. Only the bark is removed and the sapwood pared back until the wood is sound enough to be a durable piece of furniture.
The designs for these pieces can vary hugely. At one end of the spectrum there is the more industrial spirit, using epoxy resins and metal frame work to support the table top. At the other is a more restrianed outlook where the designs are closer to vernacular form but with a modern twist.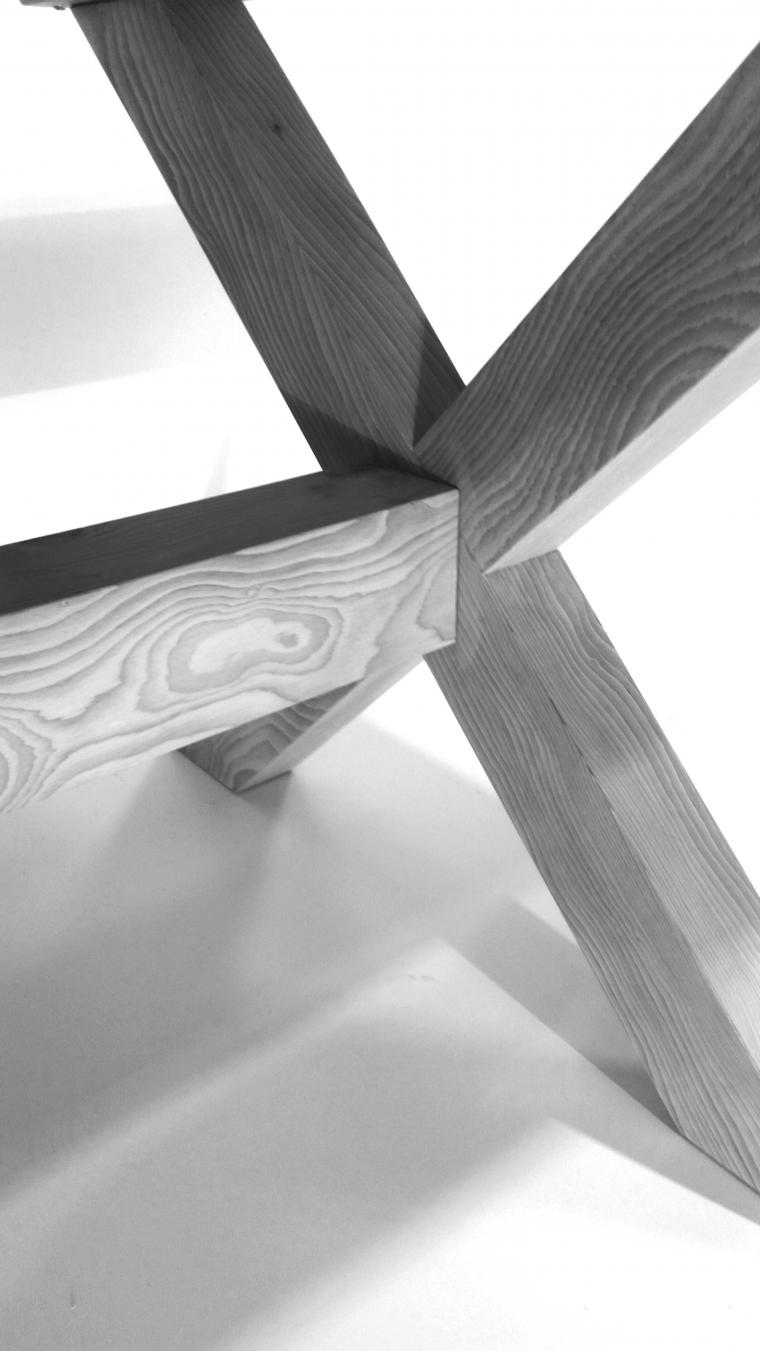 I was pleased that our client wanted to take the more traditional route. It's not that I don't respect the creativity and end results of the more modern designs, I just happen to enjoy traditional methods of construction. If the client waned something different I would of been happy to do it.
The design is based on what is often called a Tavern Table. The Tavern Table is a simple form of small table usually found in pubs and is much smaller than this. You can find many examples on the internet or antique shops. They were often made from cheap timbers such as European Redwood but there are also some lovely examples in Elm, Oak and Ash too.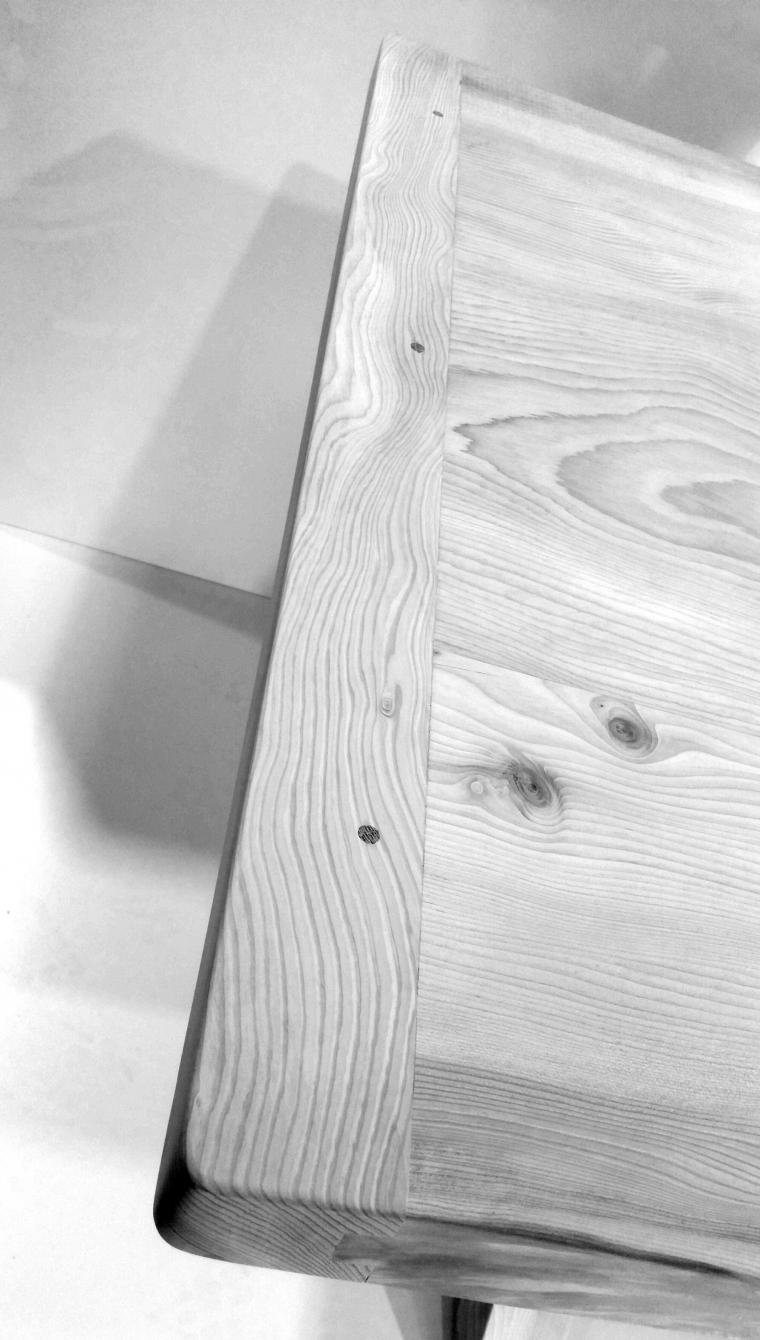 To enable this table to be robust all the sizes have to be increaed much more than an average table as there are no stretchers to provide the strength. All the strength comes from the top. This minimalist design is one of the eye catching details of live edge construction.
I decided to add breadboard ends to the table. This details is not strictly required as it adds time to the project. On this occasion it provided a dual function. The primary reason is the cleint had a need for a table longer than the wood actually was, the second reason was that a breadbaord end helps to keep the table flat and slow down the moisture movement of the table.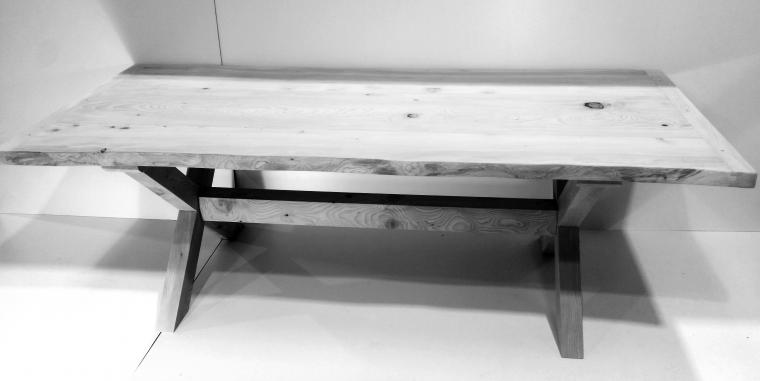 The leg frames are use striaghtforward joinery of a half lap on the legs and then a through mortice and tennon secured with oak edges and glue. The timber at hand was quite soft, if the timber was a harder wood I would of though about adding a tusk tenon to allow the table to be knocked down for transportation.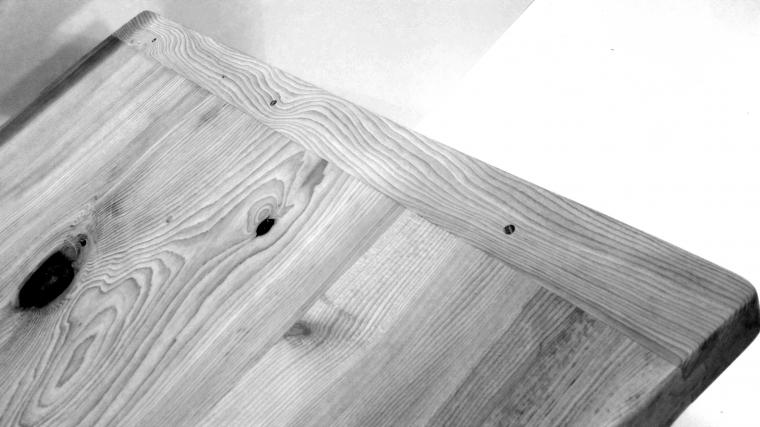 We provided the table raw as the client wanted to apply their own finishes. If we had looked at applying a finish I would of looked at the OSMO hardwax oil, I would of also been interested in having a scrub top finish too. Perhaps we'll get to try that out one day.
We enjoyed working on this project. To see if it was viable to offer this to potential clients I called Tom at UK Hardwoods to see if he would have stock of something that would work. Thankfully he did. Tom is only a short drive from our workshop and offers a wide range of quality domestic hardwoods. Having a supplier so close really creates a much better quality outcome as wood can be carefully selected. 
If you'd like a live edge table made, please get in contact on 01769 572 134 or email us on our contacts page. Next time I'll share some of the methods I used on the project.