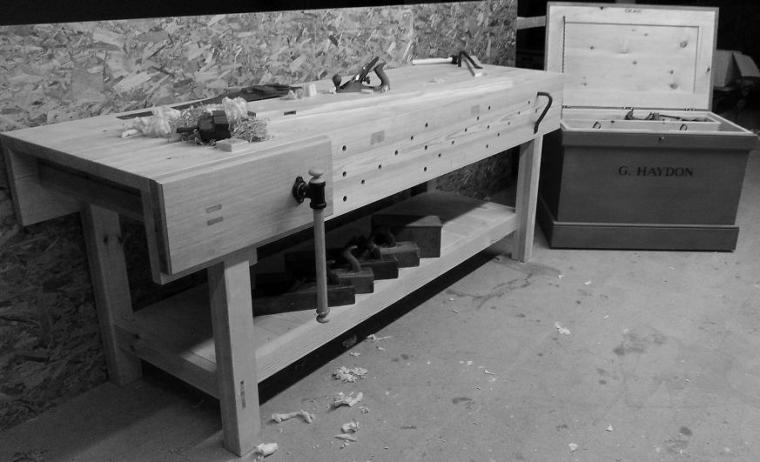 So there it is, finished and ready for work. The last item of the build was fitting the vice. These very simple face vices are not popular for a reason, they are just not that good unless you invest in one of The English Woodworkers offerings. However, even with that harsh comment on my own vice choice it is actually just fine and cheap and easy to build. Made from off cuts and a basic vice screw it cost no more than £20.00 to make, less importantly it looks rather nice. I was flummoxed as on what type of adornment to add to the vice edges, luckily inspiration was at hand in the form of an old moulding plane.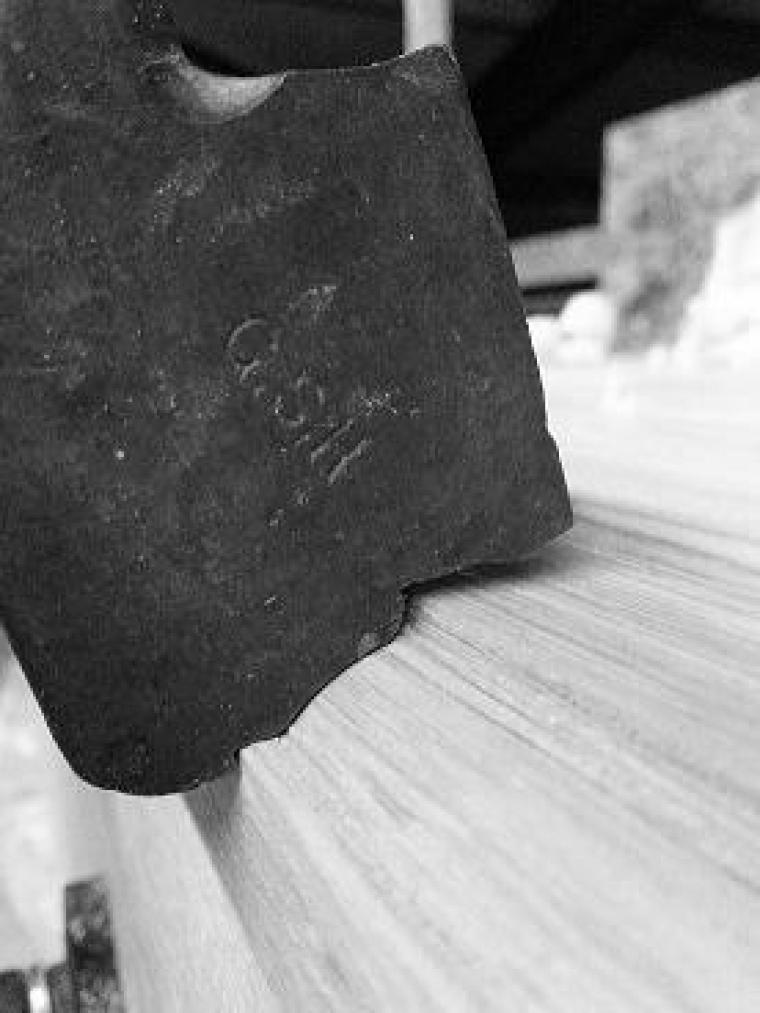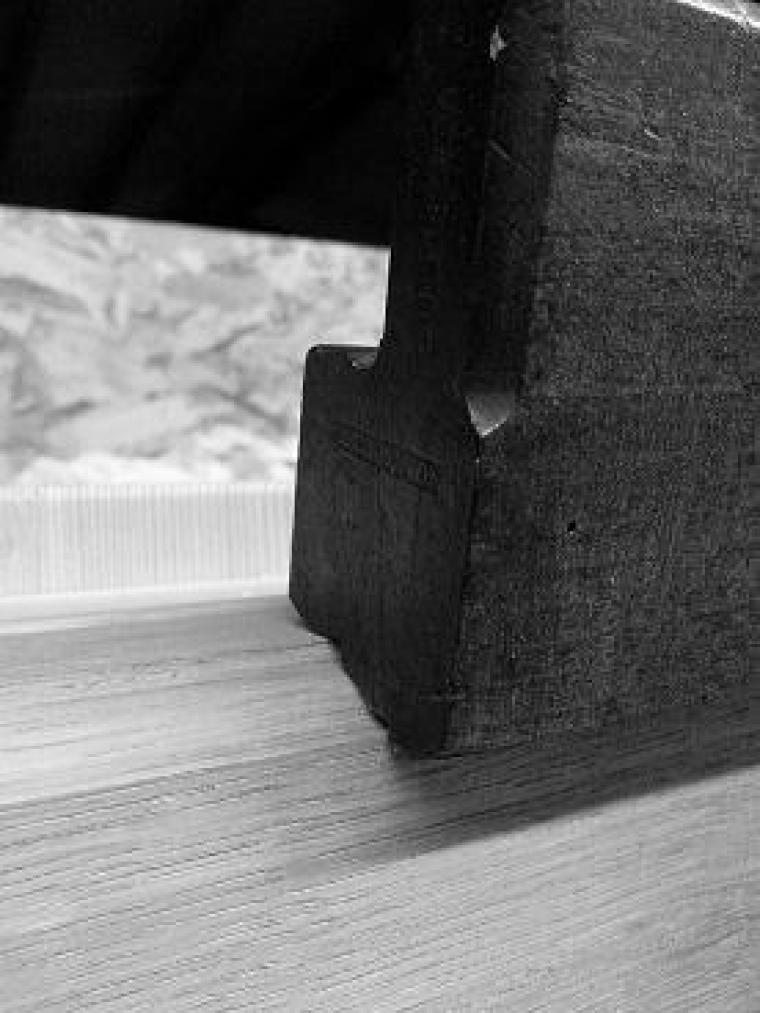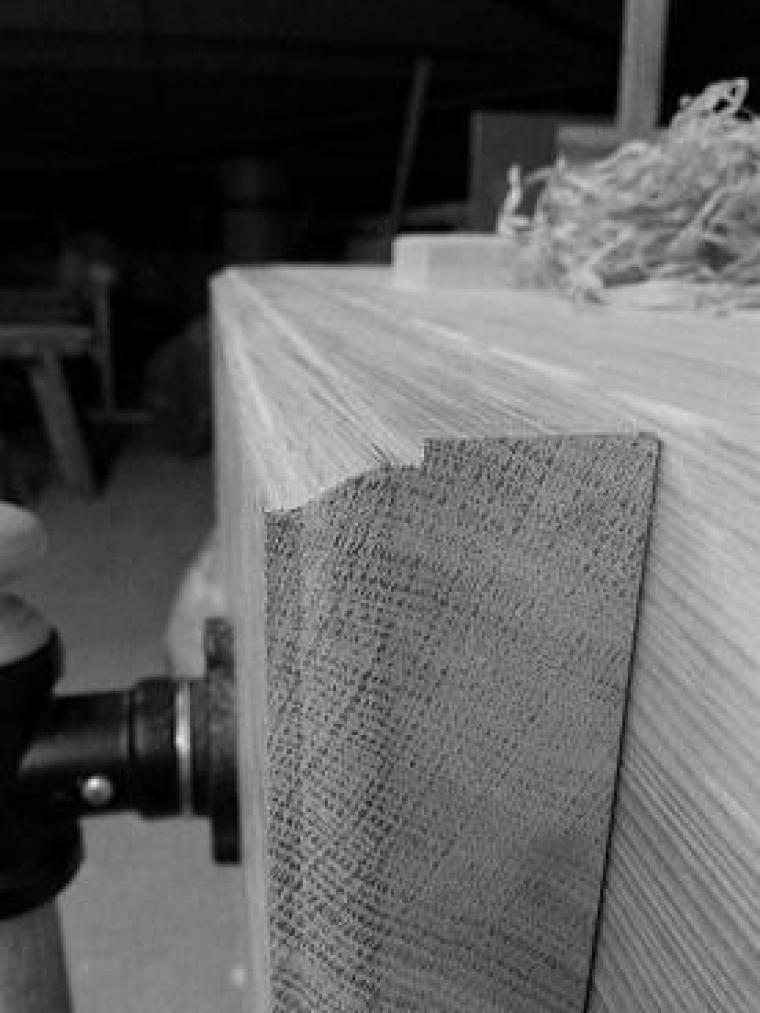 Moulding planes will most definitely be featuring in future blog articles. So with the whole thing finished I took it for a test drive. The chunky bench stop provides an option I had not considered which is and anchor point for morticing. It's ideally situated to positioning the stock over an apron so there is no bounce or wood slipping around in a vice.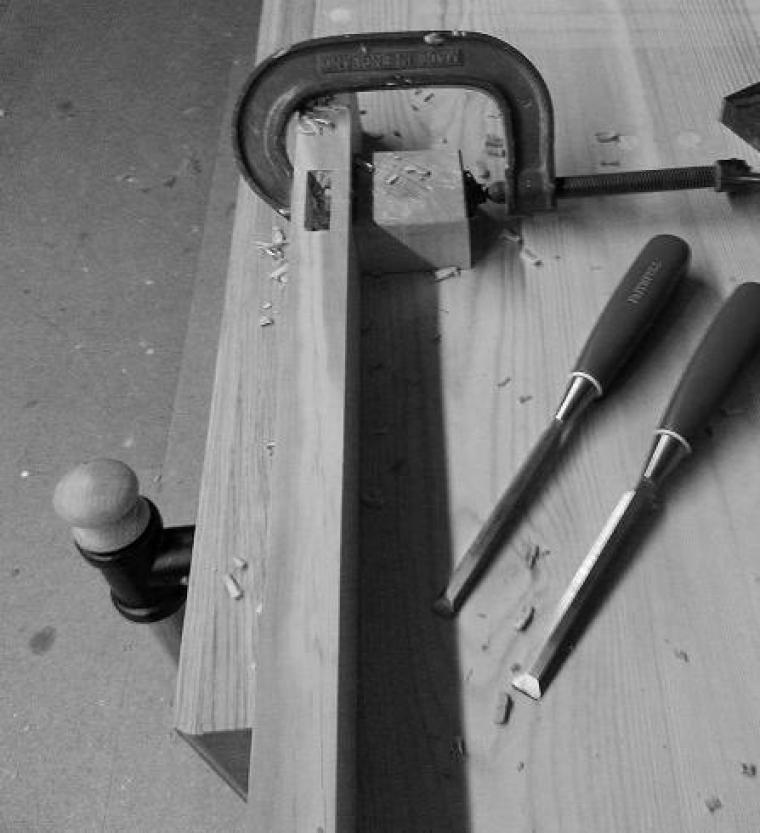 It's great for it's intended purpose too which is to support timber whilst planning.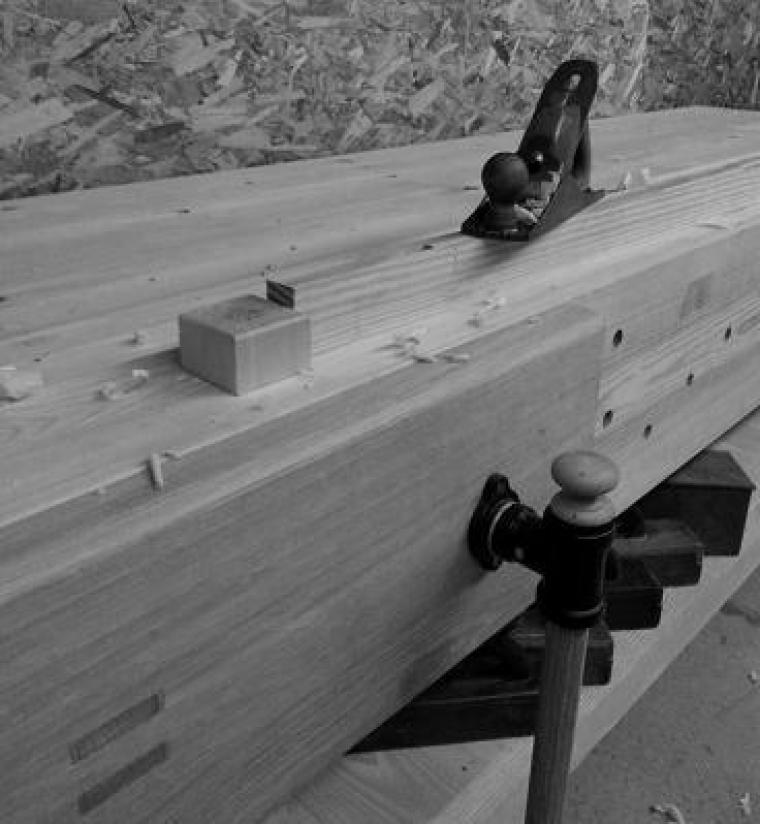 It also performs brilliantly as an anchor point for the Holdfast and Batten method which works so very well and eliminated, for now at least, the need for me to fit a tail or wagon vice.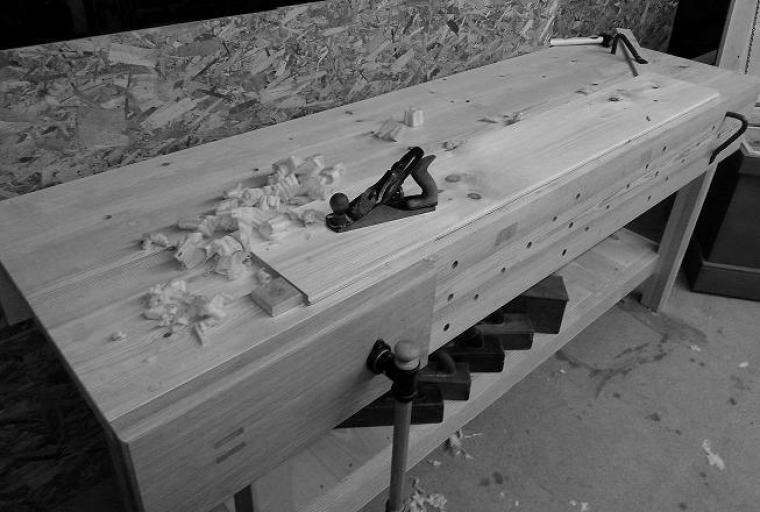 And those aprons that I had some reservations about, I have found them to be an asset.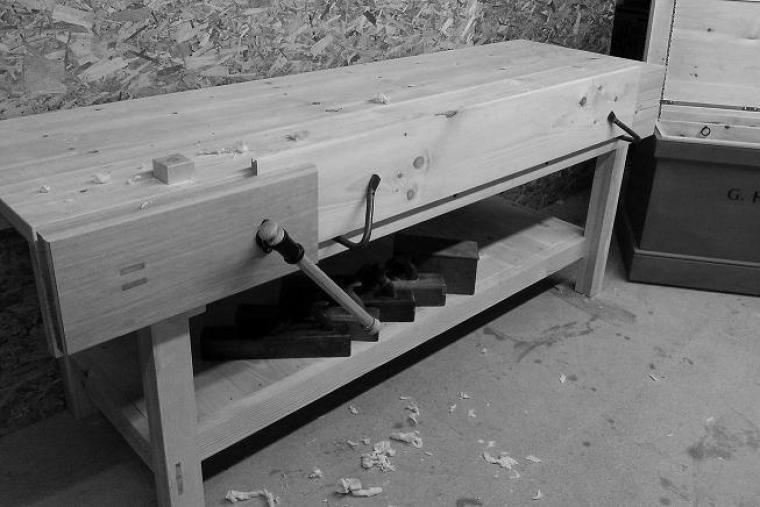 If you're looking for a simple, easy to build workbench that won't break the bank look no further.