Don't Dismiss The ..........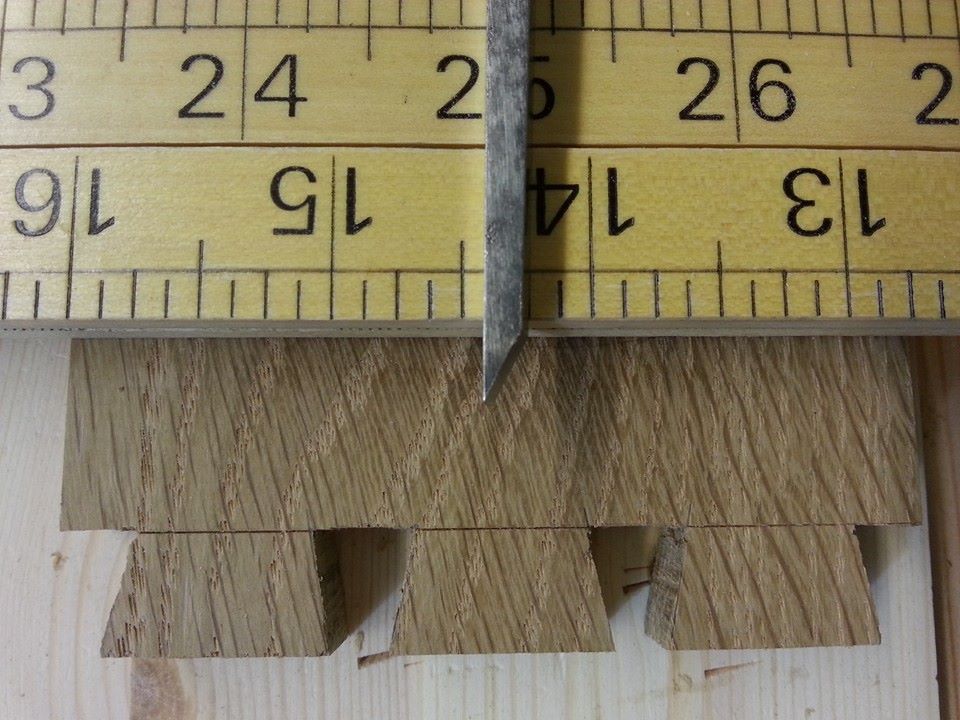 …….Straight Sided Chisel. But that's a tool for site carpenters who need strong tools? Not necessarily. Sure, it's typical of strong chisels to have straight sides but perhaps let's allow other factors to motivate our thoughts. If we think of a chisel for robust use perhaps if we use the words of Joseph Moxon (see page 72) and call them "former" chisels perhaps we are closer to framing the concept better.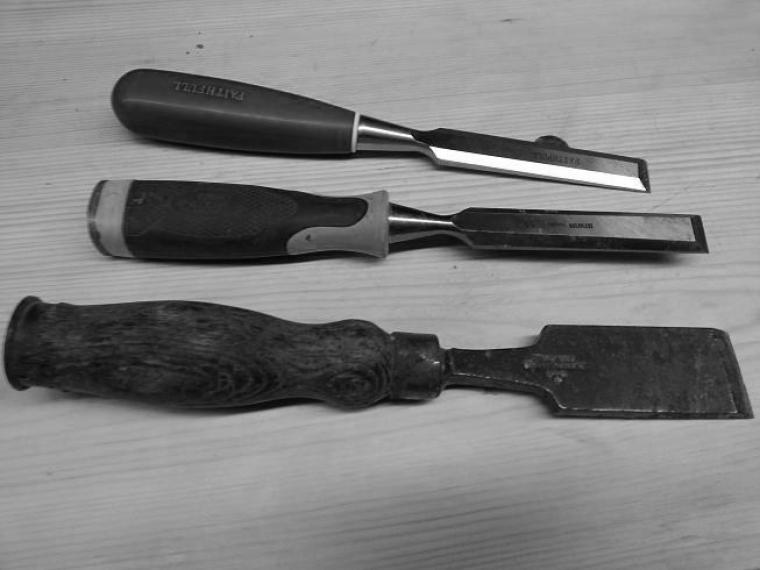 The image above shows what I feel are formers (I now drop the use of the word firmer). At the bottom of the photo is a beast by Marples. A big hoop ironed ash handle and strong ferule with a thick blade. Above the Marples sit two modern day formers with strike caps and tough plastic handles, however they have bevelled sides. The clues to a chisel use are more than just the sides.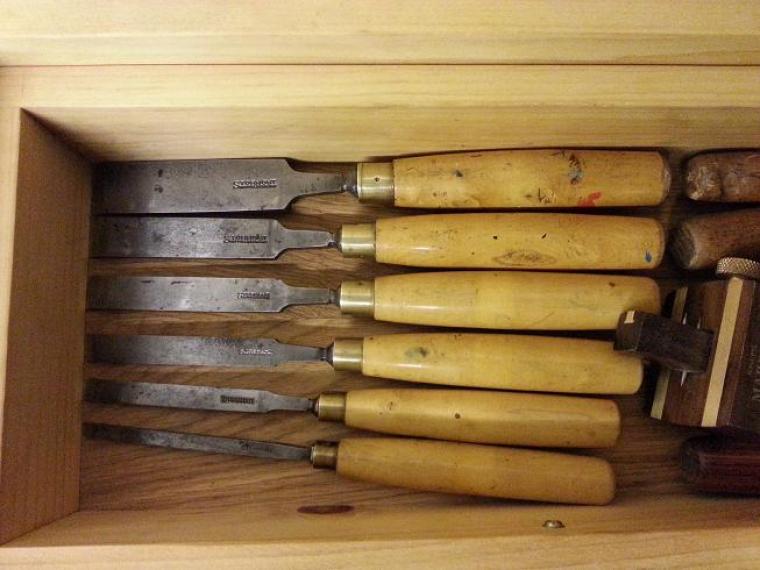 Contrast that with my chisels by Stormont. Boxwood handles with brass ferrules and thin(ish) blades. You wont catch me "forming" with those. But they have straight sides, how can you use them for accurate joinery? Well you can. Take a look at the image below. Cutting the waste between tails seem initially a no go area for the straight sided bench chisel.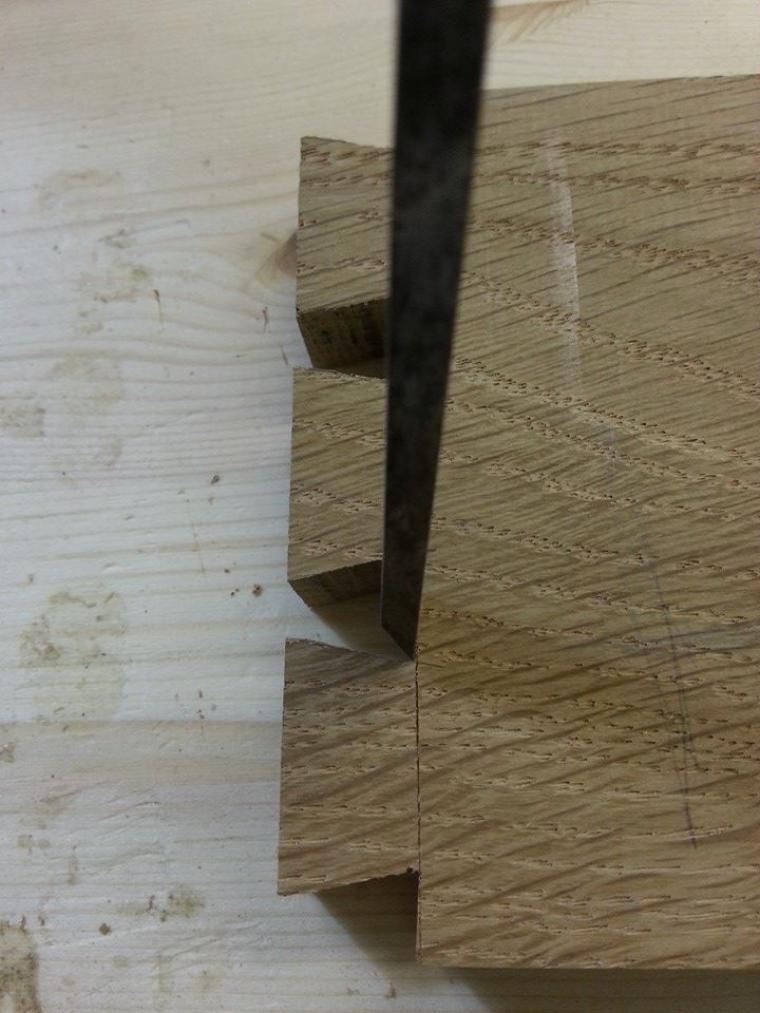 Not so, all you have to do is lean.
As you can see thanks to my clumsy hands there is a little damage to the tail, but that's me not the chisel. Need more evidence, watch George.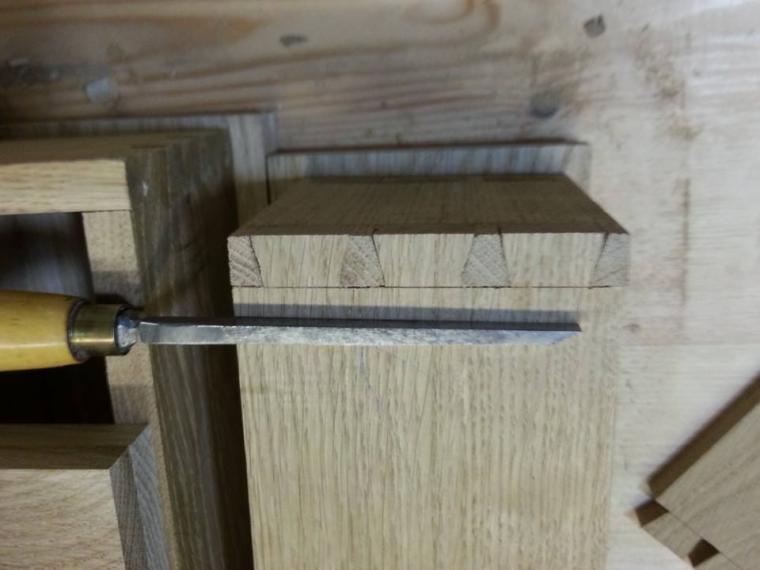 Just to clarify here, this is not a call to throw your bevelled edge chisels away, that would be daft. It's fair to say that they are "better" for most fine work. My point is not to dismiss a straight bladed tool for a bargain price at the Vintage Fair, Car Boot sale or Auction site. If you did you would be missing out on a chance of fantastic steel, comfort and balance.