With the tool chest done and the tools finding their home within it my attention is drawn to the next project. A workbench has been the next most logical project to undertake although I have been finding it difficult to choose between the "French" and "British" style of workbench. Well today that's changed. While working away from the workshop erecting a hardwood conservatory I discovered this lovely old British style workbench in our clients workshop.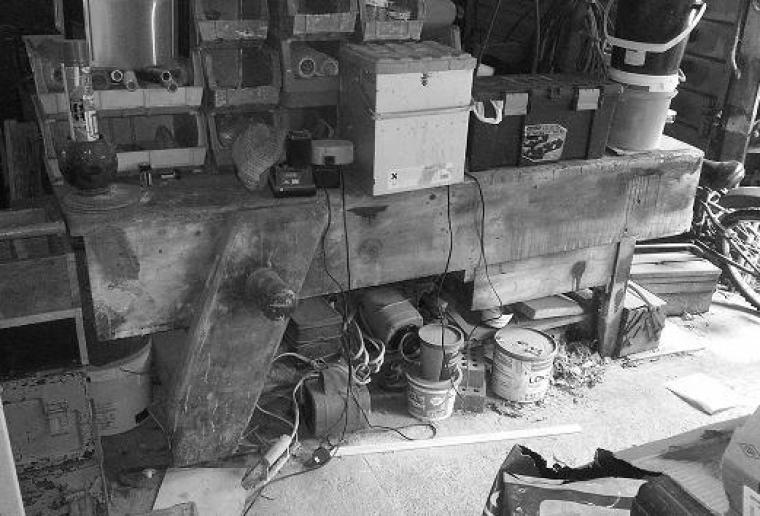 I've seen many old benches like this with the wide aprons on the sides but never seen one in the flesh with a wooden leg vice. The splayed layout is consistent with the layout described in Christopher Schwarz Workbench Book . The vice grabbed my attention straight away. The face is made from 10″ (250mm) wide x 2″ (50mm) thick pine with a beech wood screw. The top edge is heavily chamfered most likely to allow easy approach of tools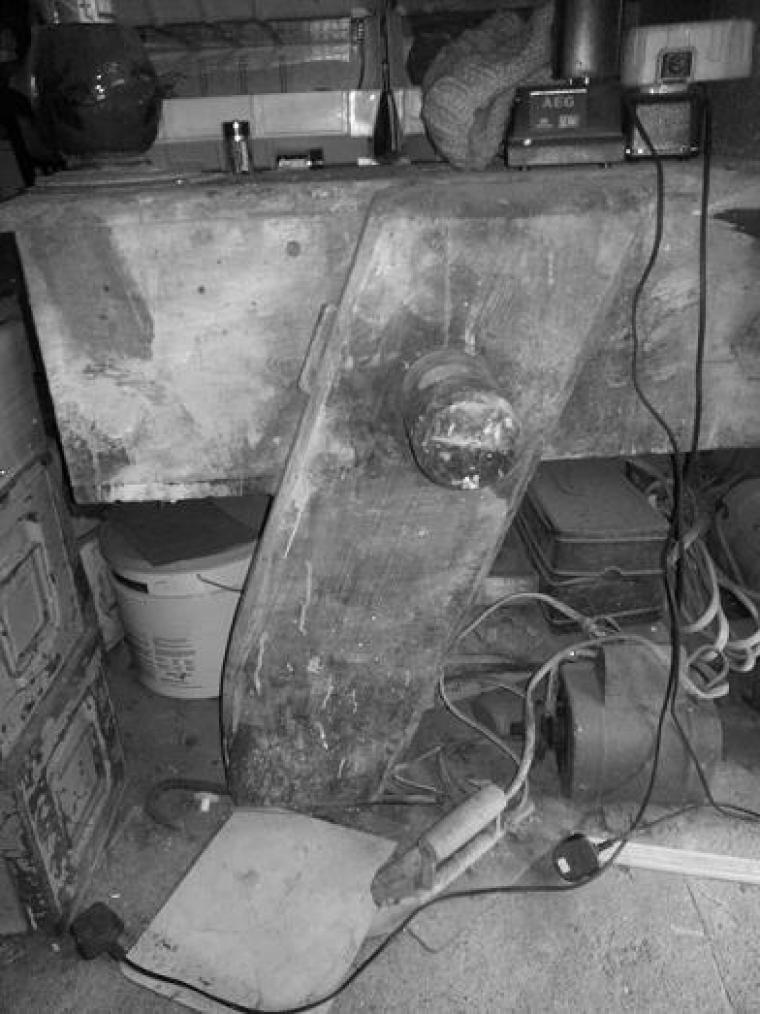 The legs are not splayed on this example. To enable the parallel guide to work there is a boxing running down the side of the stretcher, this houses the guide.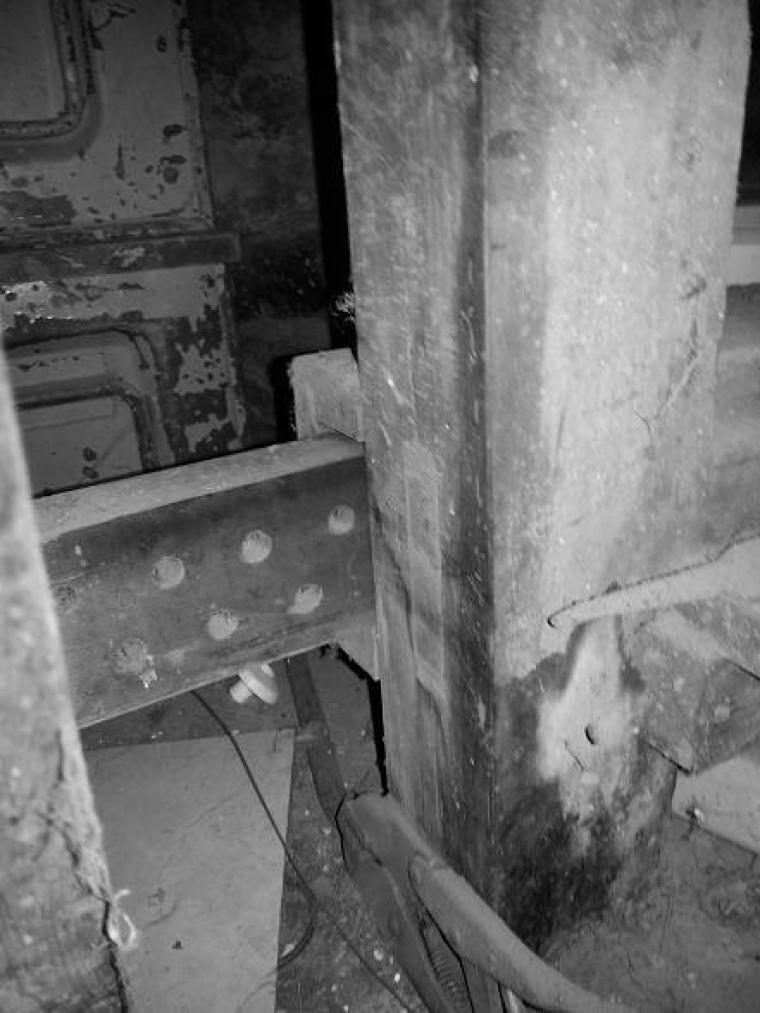 Underneath the top we find the wood screw running through a beech block attached to the back of the apron.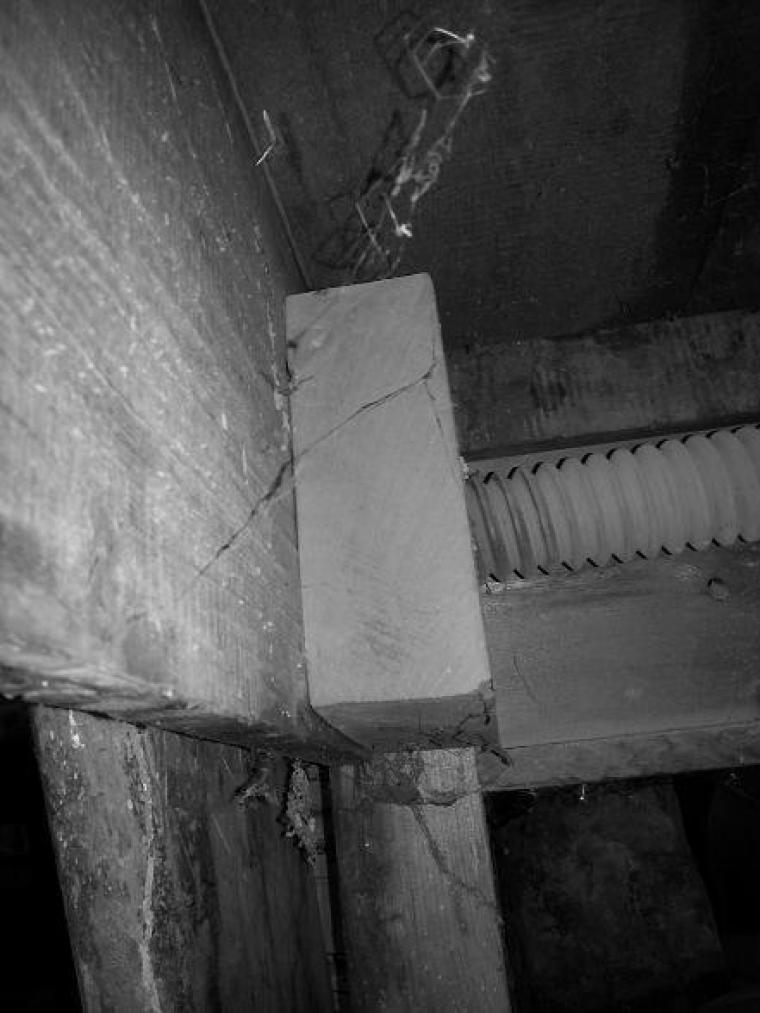 The aprons are really deep on this example, they measure 12″ (300mm). The aprons are attached to the legs with really heavy gauge slotted screws, the heads clearly exposed. In addition the aprons finish flush with the legs to make the absolute best of the potential clamping surfaces and to allow the leg vice to operate correctly. The flush leg detail is consistent with both new and old versions of this bench design.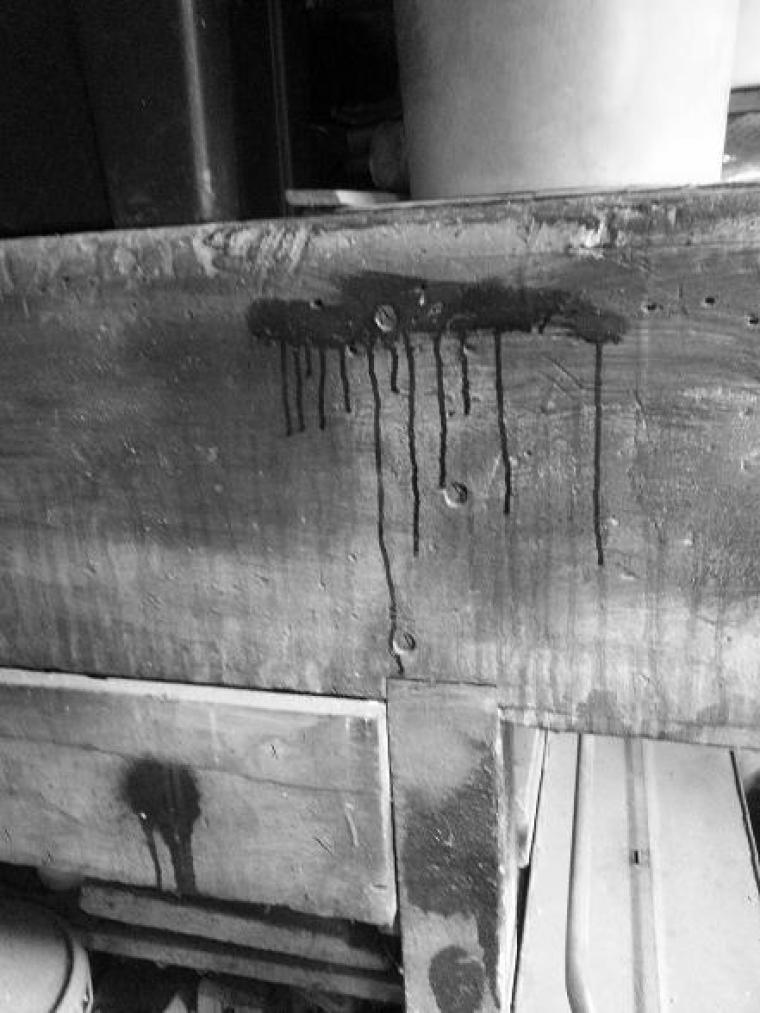 The drawer sits in a position almost identical to that shown in "George Ellis, Modern Practical Joinery 1902″. The drawer is well made with snug fitting half lap dovetails. It runs really smoothly too, even though its heavily loaded and running on simple cleats.