Feature Oak Door - Banham Lock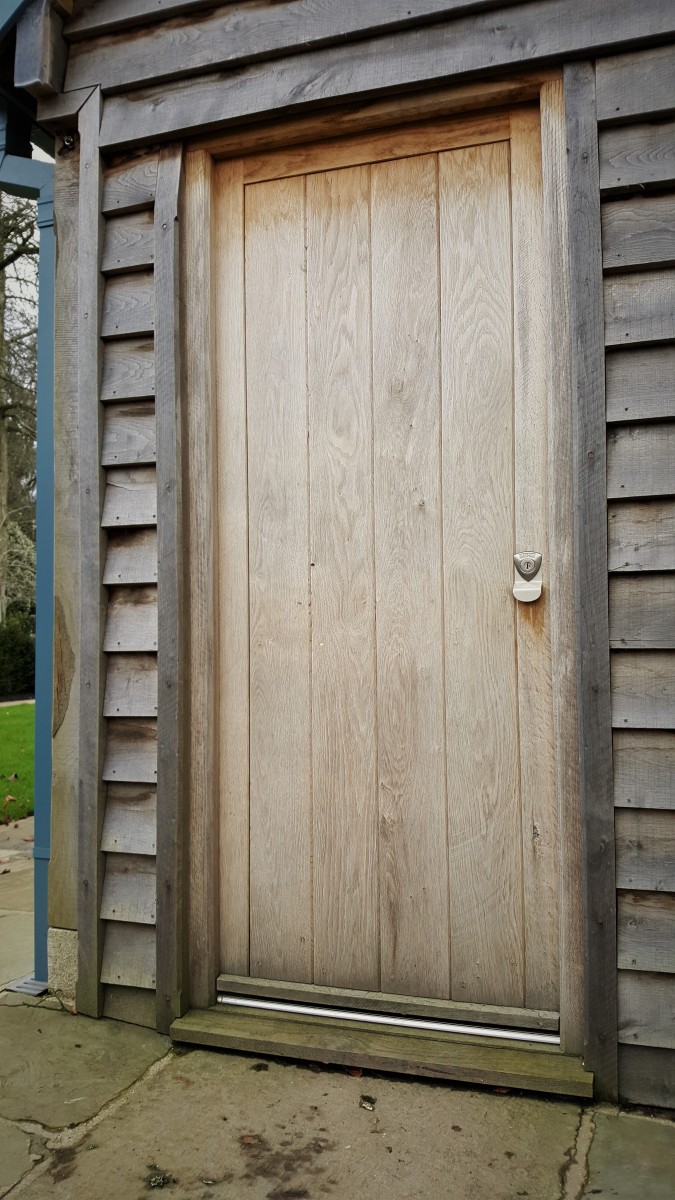 Adding a good level of security to doors is an important consideration. There are a great variety of ways to achieve this, from the reliable 5 lever sash lock to multi-point locking systems. We've used those options with great success, recently however, we were asked by a client to install a Banham lock. Before we purchased and installed the lock I will confess, I was skeptical on grounds of cost. Would this lock really offer any benefit over and above locks I was more familiar with? While I can't independently verify it will make a door more secure, my experience tells me it would surely go a long way to doing so. The photo below illustrates the point well. It's a keep which is secured to the frame for the deadbolt or latch to fit within. Now most of us must have seen a some time or another, a short clip on the news or police documentary of a door being smashed open, with the door frame being reduced to splinters in the process. The keep supplied by Banham is clever as it distributes it's fixings over a much longer length and uses more fixings than a conventional lock keep, I'd hate to try and break through a door fitted with this. The quality of the keep is exceptional too, it has a feel of a precision engineered item rather than a cheap and nasty pressed steel item.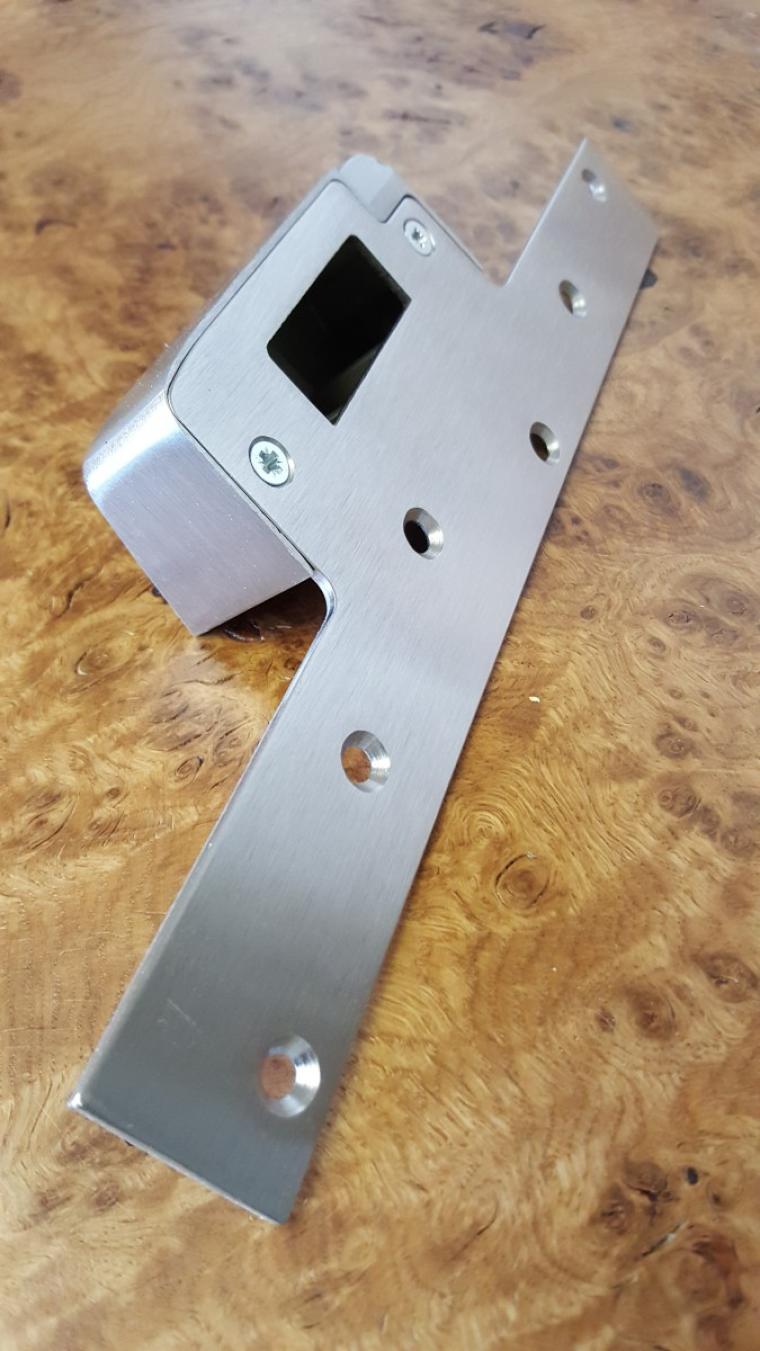 The lock itself was of a brilliant standard too. I can recall the flat I rented when I moved out from home first was fitted with a yale night latch, the Banham version is something quite special and a good few steps ahead. While the simple Yale did its job, the Banham feels so much more robust. The lever used to activate the lock from the inside feels it would a lifetime or two and the sheer weight is quite something. I could try and inform you about other impressive things such as the key issuing, but to be honest it would be a copy and paste exercise from their website.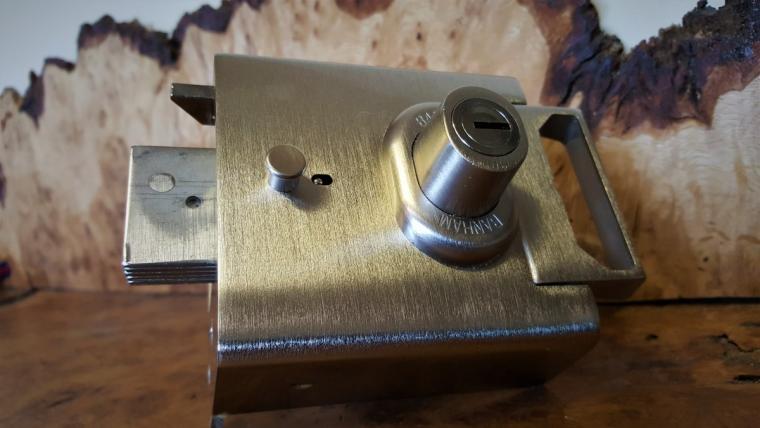 When we finished installing the lock on the oak door we made I was struck by how much better the project looked and felt. Actually, as odd as it may seem, using the door was more enjoyable with the Banham lock fitted. It had the feeling you get when opening the door on a high quality car or operating smooth operating drawers in quality furniture. Although the cost is significant I really do think, if you're serious about commissioning a custom door then it would be a shame not to fully consider using a quality lock to compliment the quality joinery. I'm a skeptic no longer, in my opinion a Banham lock is well worth the asking price.