Garden Tool Sharpening Service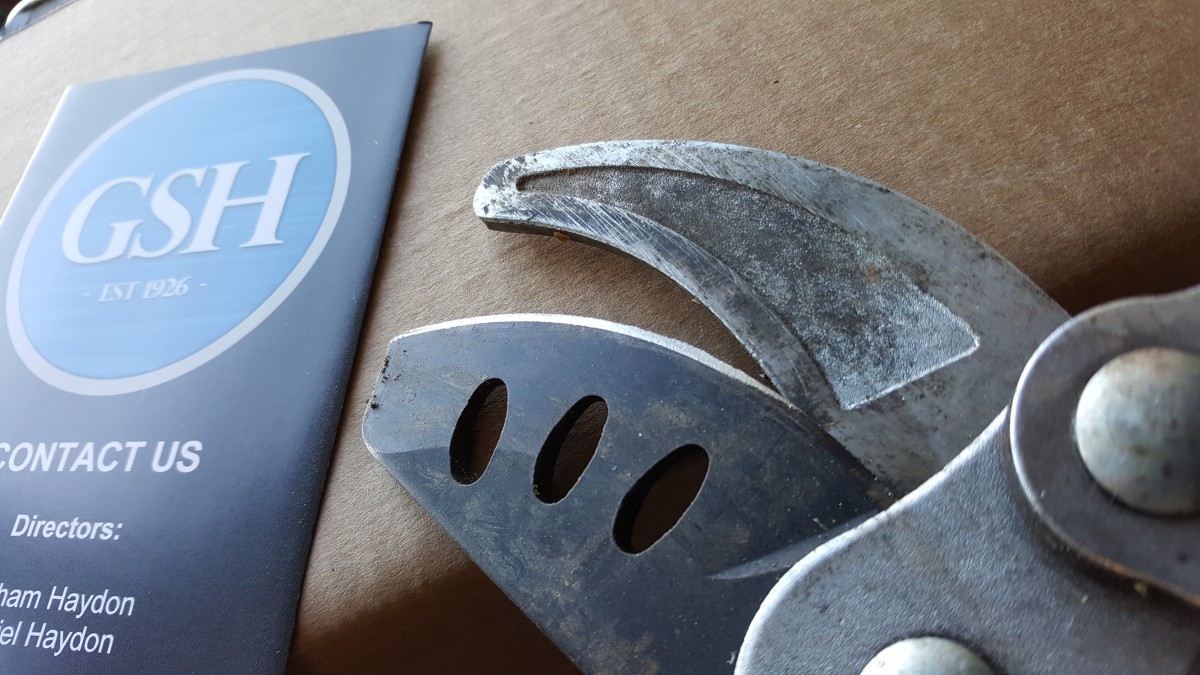 Although we're not a horticultural business, one of the items I sharpen the most for our customers is Garden Tools. The sharpening service we offer is mixed between a third party saw doctor and what we can do in house. Gardening tools and woodworking hand tools are easily done in house, therefore allowing a quick turnaround. I normally sharpen the tools myself, it can be a welcome relief from the computer screen and surveys! Just before lunch today I sharpened an edging knife, 2x telescopic bypass loppers, standard loppers, garden shears and secateurs. Typically is works out at around £4.00 per tool.
We don't typically offer a postal service as the cost can become prohibitively high, although if you can't get help and you're not close to South Molton, send us an email and we can advise you of postage costs. You can find our contact details here. Although we don't sell gardening supplies, Mole Valley Farmers, our close neighbors on the Pathfields Business Park do, potentially making a journey to see us worthwhile, even if you don't need our woodworking services.
Please plan to be without your tools for at least 3 days, sometimes this might be longer if I'm of on holiday (I should be so lucky) and also bear in mind we are not open at the weekends.