Get a Price for Your Joinery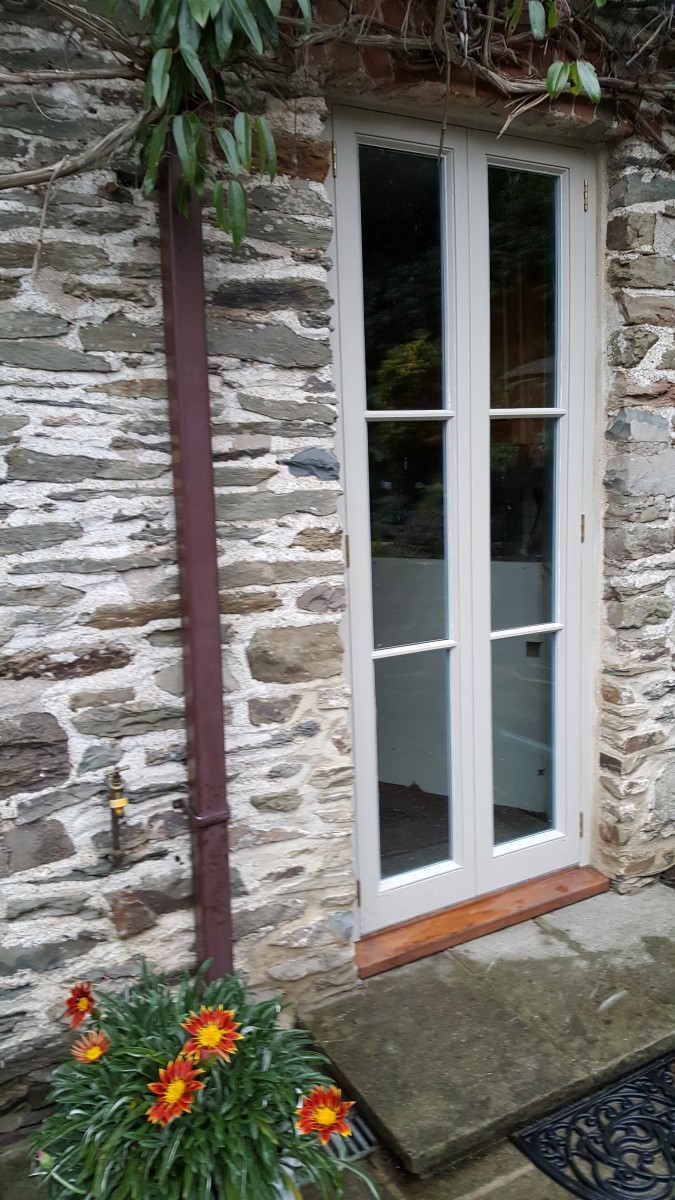 In this blog post we'll give an overview of how we put together a price for your joinery, from initial phone call to a proposal for your consideration. Most people start the process with a phone call to our office, 01769 572 134. On the rare occasion we can't get to the phone you'll be put through to a secretary, not an answer machine, who'll take your details and we'll aim to get back to you within the same day. In addition, if you have plans, drawings or photos please email them using the email address on our website. As our joinery is bespoke and individually crafted to suit your situation, an appointment is normally required with one of the Directors, Graham Haydon, Daniel Haydon or Andrew Haydon who will discuss your requirements and take the necessary measurements. Depending on how busy we are a site survey can be done as early as the next day or two weeks from initial inquiry being the very longest time you should expect before a visit.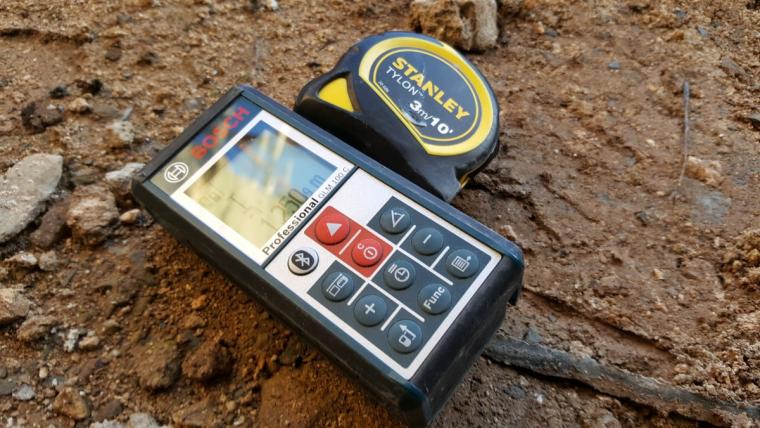 Once we have the details, we work at providing the best proposal we can. We aim to make that process as fast as possible but are mindful it does take time to make sure the materials we are sourcing are of a the right quality and are as competitively costed as possible. We use modern estimating software for the majority of our work and can provide drawings when required. As with booking a survey you can expect an proposal to be with you as soon as the next day or up to two weeks depending on how busy we are and the complexity of your project. After that point you'll have an proposal sent to you.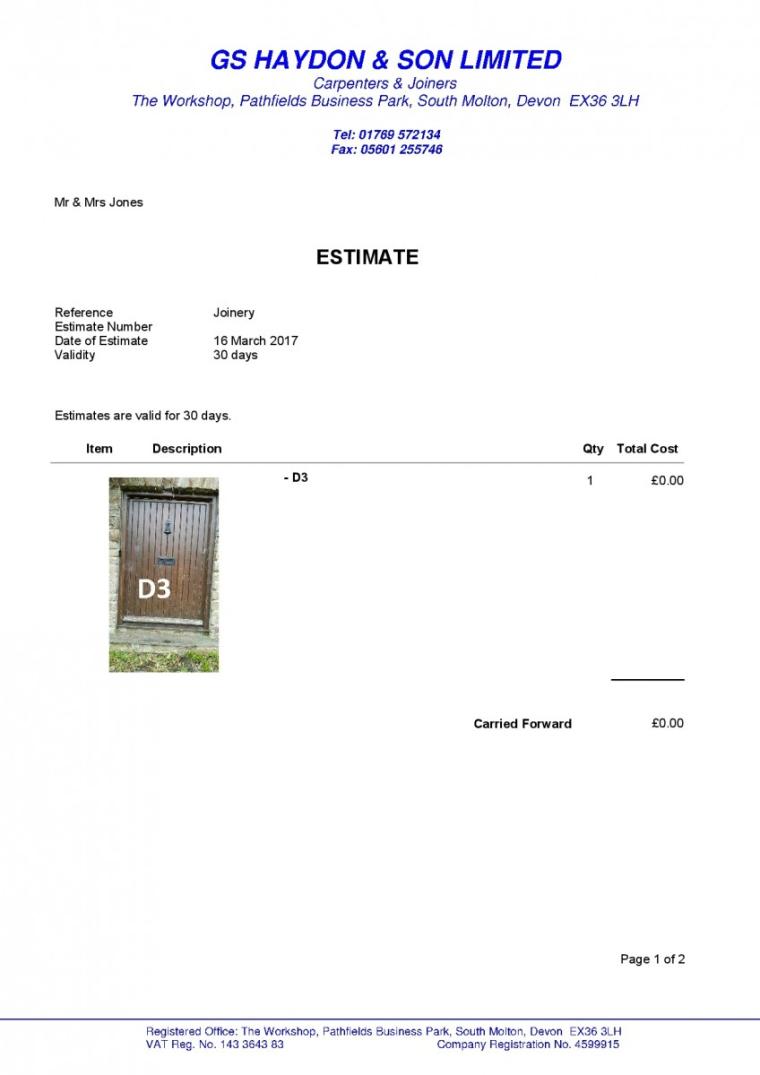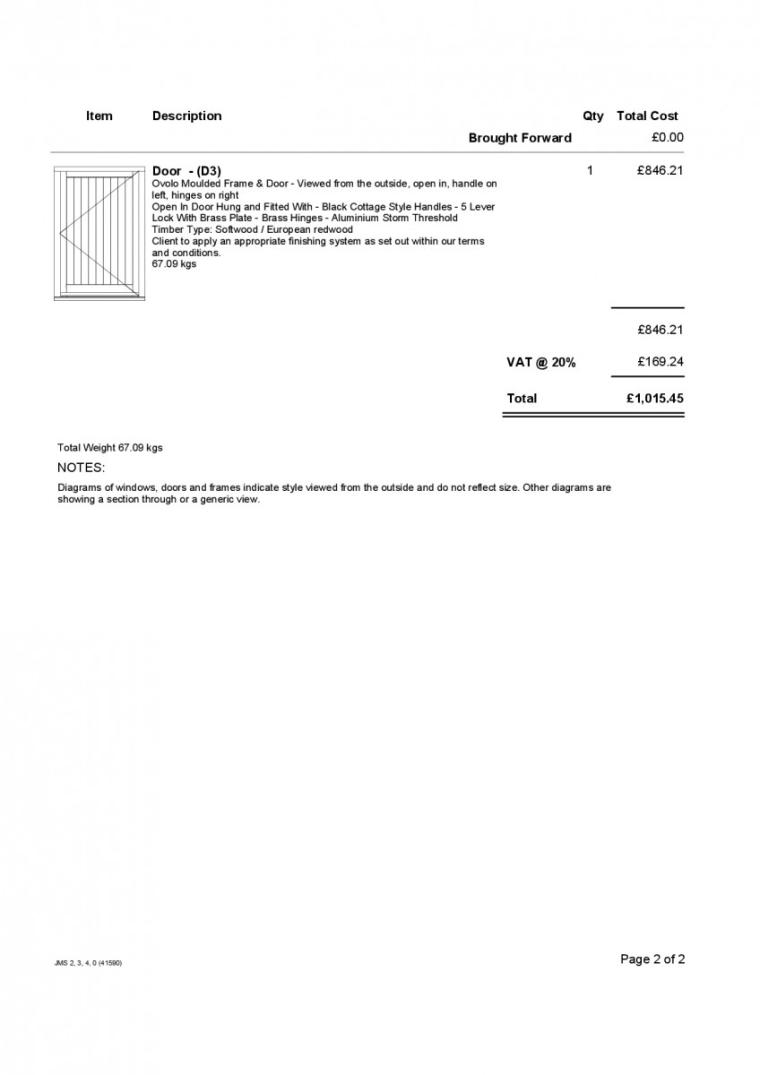 As you'll see from the example estimate above, we include a photo of the existing item to be replaced or a reference photo of some kind. This really helps any further discussions and avoid problems. Always make sure when reading any proposal you receive, check all details carefully. Truly we don't mean that to be patronizing in any way at all, rather it is mindful that most clients may only order bespoke joinery on a few times and like any craft, joinery has its own jargon. When comparing cost do also make sure that specifications match up. Things like timber, ironmongery, coatings and site fitting can be offered in different ways and above all, never be afraid to ask questions. We'd much rather take the time to discuss the project to ensure everything is totally clear. If your satisfied with the proposal we'll often arrange for another, more detailed survey for making the item, raise a Purchase Order for you to approve and normally a deposit invoice too.
This might seem very boring stuff, but I know from personal experience how hard it is to understand processes and jargon when you've not used a service before.