Glazed Gable Frames - When The View Trumps The Joinery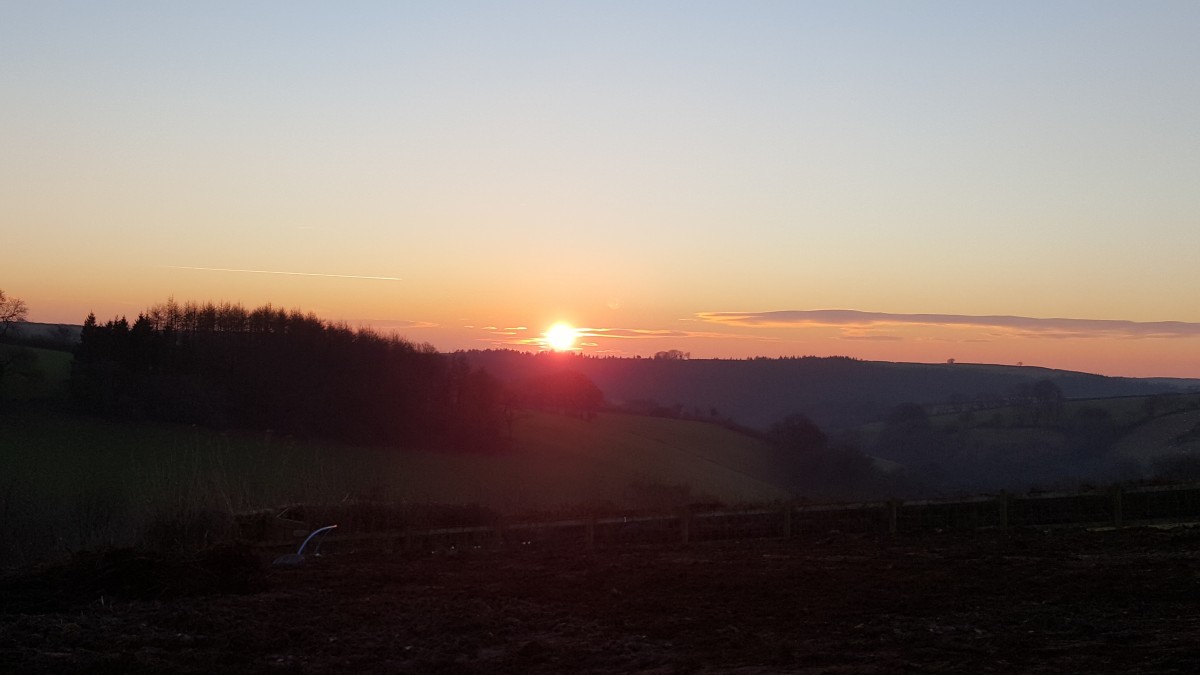 When you are responsible for part of a project it's quite normal to focus on that one thing. Making sure the detail is right, workmanship good and mouldings clean. Sometimes however, what we make can be at best a compliment to the broader project, or even perhaps go unnoticed. You'll see from the stunning photo above this project is one such situation. With Devon's rural setting many of the unused barns have been converted and this trend continues. These barns have excellent potential to connect the outside world to the everyday goings on at home. Simple glazed gable frames work brilliantly to achieve this.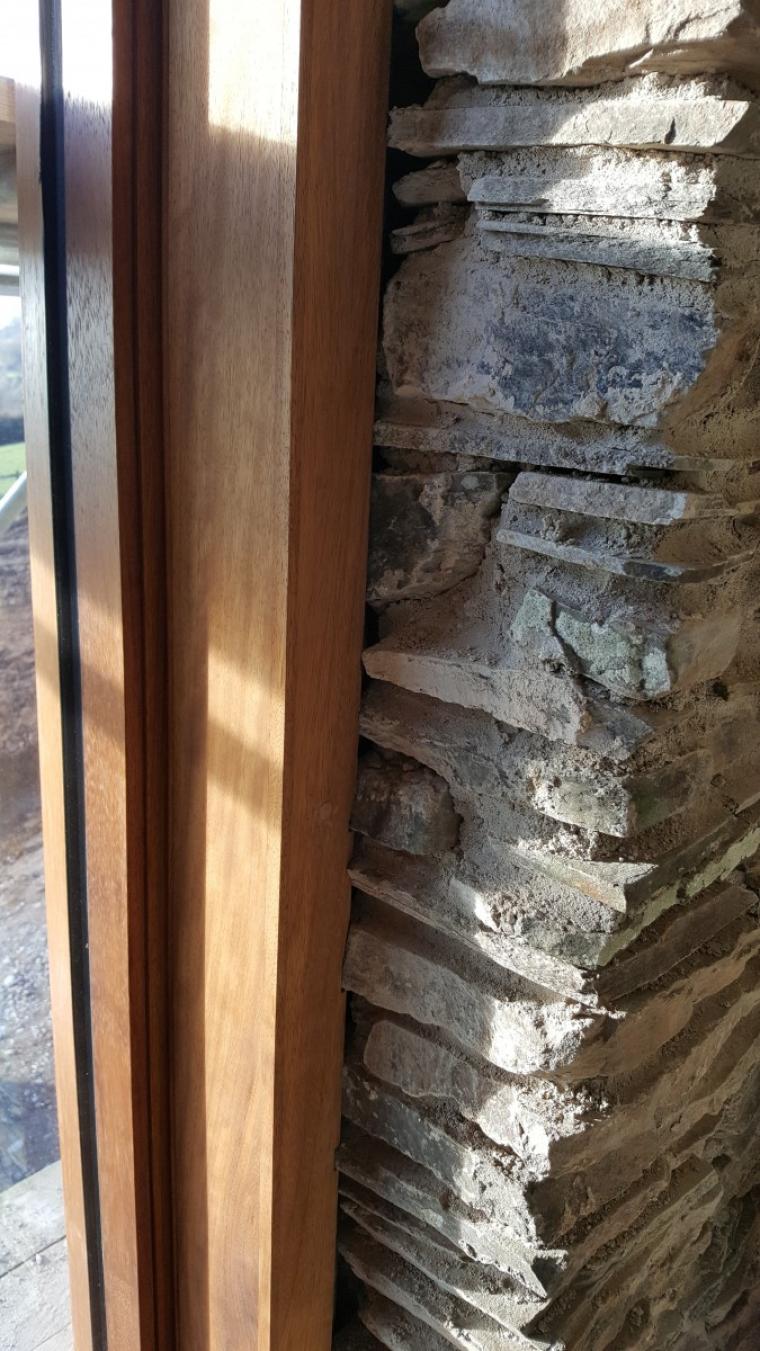 On this particular project our joinery fits in between structural steels. I must admit, as much as I like to use wood extensively I do like when steel has been used to create the supporting structure. It gives us lots of good fixings and as you'll notice from the photo above the steel is easily concealed within some simple cover sections. One of the most difficult issues on this kind of work is the glazing. The glass often has to provide high levels of insulation while also providing protection from falling through it, this also influences the cost! The bigger the glazed area the more dramatic the view but sadly the cost becomes more dramatic too!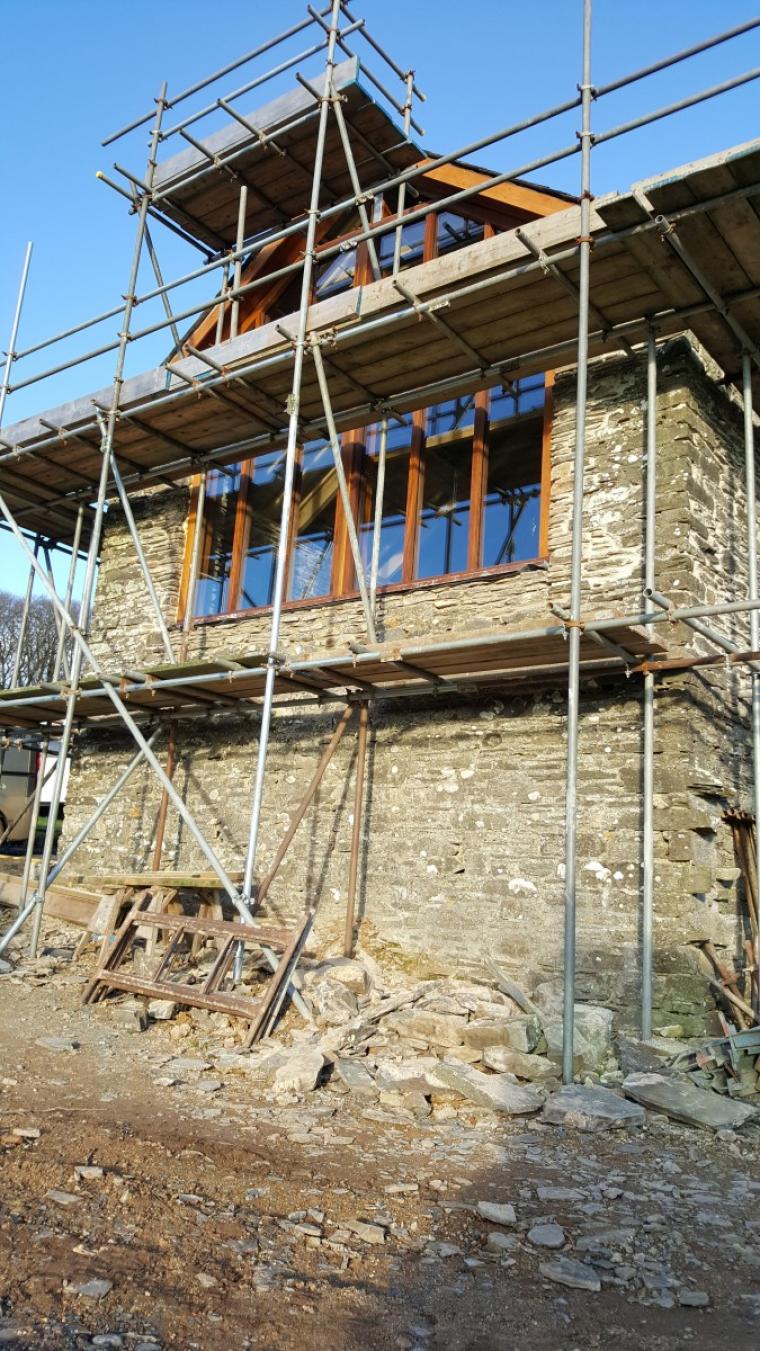 We have moved to glazing our gable frames internally, that is to say the glazing beads are on the inside. Our motivation here was making the long term maintenance easier. Double glazing will not last forever, sometimes there can even be an issue where a double glazed unit can fail prematurely. Having the glass inserted from inside the building means the heavy lifting can often be done more easily from the internal floor level. I'm not totally wedded to this approach for all jobs but in this case it proved effective. Just seeing the amount of scaffolding required for building work means if that if it's future use can be reduced, so much the better.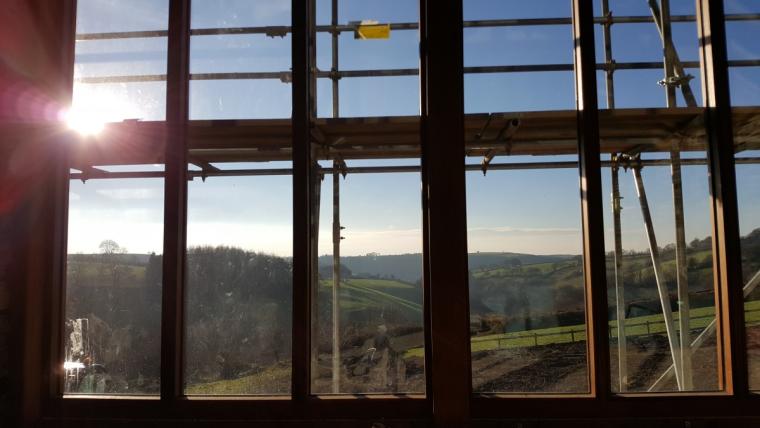 The scaffolding was being dismantled as I was taking these photos, I hope to share some better photos once it's intrusive structure is gone so you can enjoy more of the stunning views of the Devon countryside!