Hardwood Garage Doors - Customer Feedback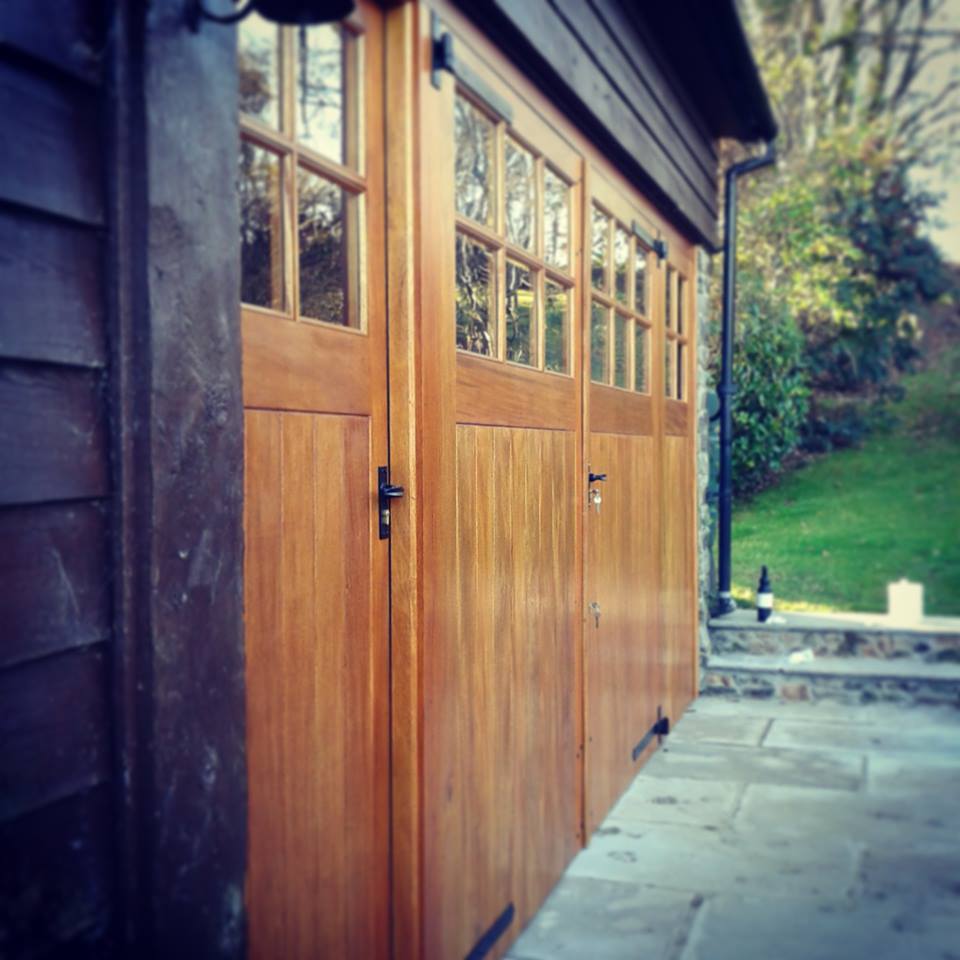 Just before breaking up for Christmas I had some generous feedback from a customer regarding some garage doors we made and installed. The email read;
*Graham,
Just want to say a huge thank you to you and your team for making the doors to my barn. They do look great and have made a big difference to the warmth of the kitchen. The doors make a difference to the look of the building and they have created a new area which for many years has been an open space.
Top craftsmanship!
Last night my wife found me sitting in the barn with a beer and asked what was I doing to which I responded, "admiring the new doors!" I stayed in the barn for 2 more beers.
Have a relaxing Christmas and enjoy the family time and once again a huge thank you and do pass on my thanks to those involved.
Kind regards
Richard*
It's always great to hear this and very encouraging. It made me reflect for a moment and decided it could be useful to have a quick overview of how we get from initial inquiry to finished product. In this instance we had a call from the client who came via a recommendation, we then typically visit site, discuss what's required and take some basic sizes. Back at the office we'll then design the item and submit a drawing and proposal for consideration.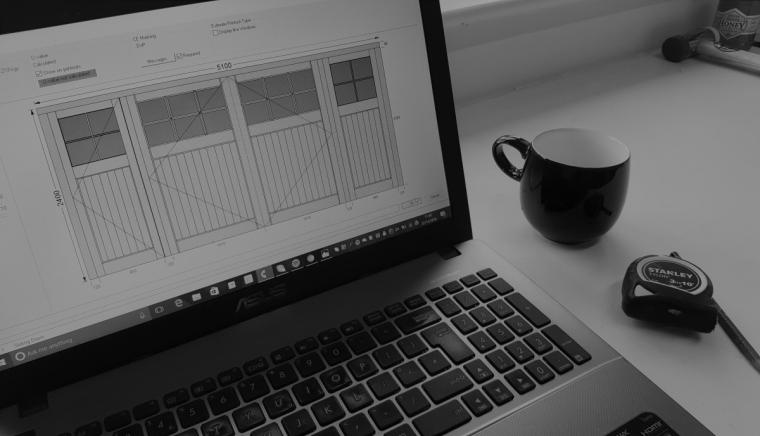 Clearly we don't win them all, but thankfully this time our proposal was accepted. We then make another trip to site and complete an accurate survey and iron out any design issues. A deposit invoice and a purchase order is then sent to the client. At this point it is critical the client reads the purchase order, looks at the design and understands it. I never have an issue with further questions at this point from our clients. They are committing themselves to a substantial investment and another hour of discussion is never wasted if it leads to a clear understanding.
We then book in the work an indicate a projected completion date. Often we can hit out dates with a degree of accuracy, however! In this case we were unable to keep to our projected completion time. Perhaps having an open door policy where a client can arrange to come in and see their project underway creates a degree of reassurance, and allows us some flexibility if a bespoke project takes a little longer or staff fall unwell, etc. We made the client aware and they were very understanding of which we were very grateful for.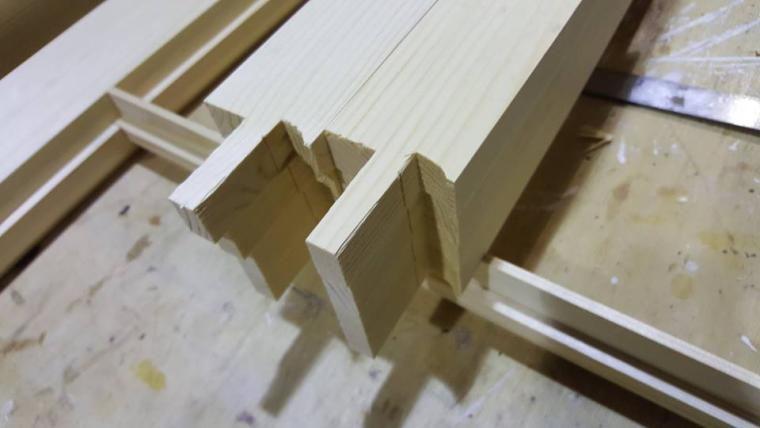 When the joinery is finished, and coatings are applied we install on site. Most often our own joiners install our work, this gives us a more complete control over what and how things are done. There are times when we need to return to site after installing, on this occasion it was to adjust the action of a bolt and ease and edge of the door. Again, in this instance the client deserves credit. Too often people can loose site that wood is hygroscopic, in Devon this tendency to adsorb water, will at times mean items of joinery will require attention. And in this case on large garage doors it was little surprise. So there you have it, thanks again to our client. Without good clients you'll seldom do good work!