Joiners who work on site.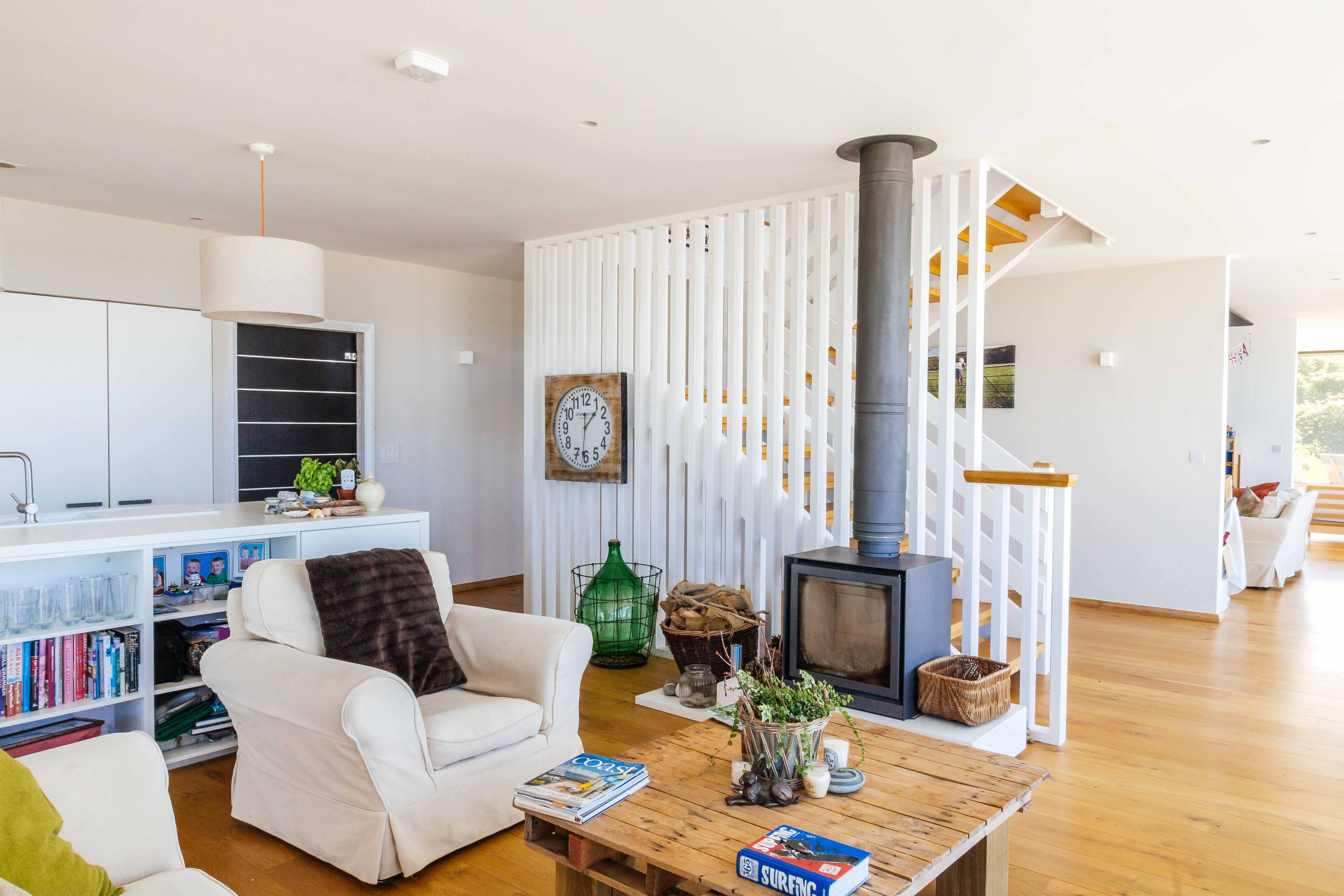 Typically speaking, Joiners and Carpenters are thought of as two different trades. The Joiner is in the Workshop making things that are then installed on site by a Carpenter. The Carpenter would also make things on site from structural materials as required such as cut roofs.
In reality things aren't always as clear cut. Over time it seems that trades have become more and more specialised. You might be a first fix carpenter, a shuttering carpenter or a machinist who makes components. 
We very rarely get involved with structural or first fix work. We focus mainly on making our own joinery and installing it in homes that are already finished or into building projects. Installing our own work allows us to take ownership of our work so we can be responsible from survey to installation.
I enjoyed my time installing joinery. The one thing I didn't enjoy was the anxiety. Now I'm older it's less of an issue, but on early jobs I would inevitably feel the pressure of having surveyed a reasonably good sized project (for a small a small joiner's shop anyway) and taking it to site. I was never happy until I knew everything was going to fit. I can recall the first good sized job I did, I was almost sick on the morning of the install. I had been responsible for everything, and with deadlines on the horizon, client and designer expectations rightly being high. Luckily everything went well and over time, the experience of delivering jobs year after year the anxiety lessens.
It's really important for us to install the majority of our work. Luckily for our installers, surveying is not something they need to worry about. The specification has been agreed with the client well in advance, they are able to focus on delivering a good quality job. We have vacancies for an installer at the moment. Here's an overview of what we're looking for. If you think you fit the bill, drop us a line for a chat.
Installer and Site Work
Joiners who do installation and site work spend most of their time on a project away from the workshop. This means dealing face-to-face with clients, respecting their needs and ensuring a quality job is done. It is a unique opportunity to not only install new custom made joinery, but to work on special projects such as barn conversions, listed properties and modern builds. It requires taking full ownership of the process and being responsible not only for our work but ensuring the clients home is respected and kept clean. When you join, you will be shown what is expected, our way, to ensure that quality is delivered for our clients. Once settled in then it's up to you to take ownership. There will be times where you will be in the workshop and expected to complete any other tasks that relate to GS Haydon & Son.
What you'll do
Install windows, doors and stairs.
Hang doors on site
Refurbish and repair old joinery on site.
Respecting the client and their environment.
Liaise properly with the client and demonstrate a competent approach.
Being clean and methodical in your work.
Be responsible for anyone assisting you and get the best from them.
Glazing.
Be responsible for the safe use of tools we provide, report defects and arrange for repairs.
Erect tower scaffolding as required
Work on scaffolding as required.
Driving. A full license is required.
Making good using common finishes such as Hardwall, Multi-Finish, Surface Fillers Cement renders. We don't expect a builder but being able to use common finishes is essential.
Assist in the workshop as required or any other tasks relating to GS Haydon & Son
40hrs per week 8am to 5pm
What you'll need
Experience of installing joinery.
A positive attitude to your work and those around you.
Excellent time-management, problem solving skills.
A client-focussed approach, prioritizing a quality job and experience.
Excellent communication skills that inspire confidence with the client and those around you.
A core of appropriate hand tools and a drill driver. The rest we will provide.
What you'll receive
Depending on your experience and ability level, salary will be, by negotiation, in excess of £25,000 per annum dependent with 28 days holiday, inclusive of bank holidays. We will consider flexible working as long as we are able to deliver a consistent service to our clients