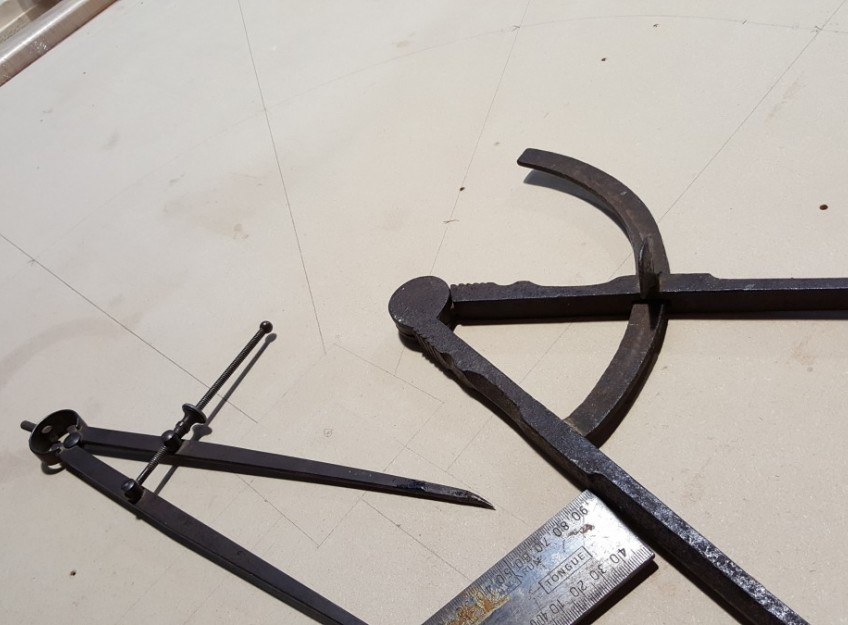 Stairs are a really exciting project and we really enjoy the variation on designs we get to deal with from our clients. In the next few blog post I'll give an overview of some steps involved in making a set of winding stairs. This particular flight will be in hardwood with a few interesting details on the handrail. The first task is to set out the stairs to ensure the rise and going comply with building regulations and also they'll fit into the hole left on site for them to fit into. It's not unusual to find that the space left on site is far to small! We don't have CNC machines at our workshop yet so we set out complex areas, full size, on a setting out rod.
Especially when working on stairs with clear finishes, exposing the grain, I surface plane the strings to see what I'm working with. Even though it would be easier to handle the string cut into shorter pieces I'd much prefer sweating a little more at this point to enable me to discover the true beauty of the wood below. It also enables one to move any areas with a hint of defect to hidden areas such as wall strings or the underside of the staircase.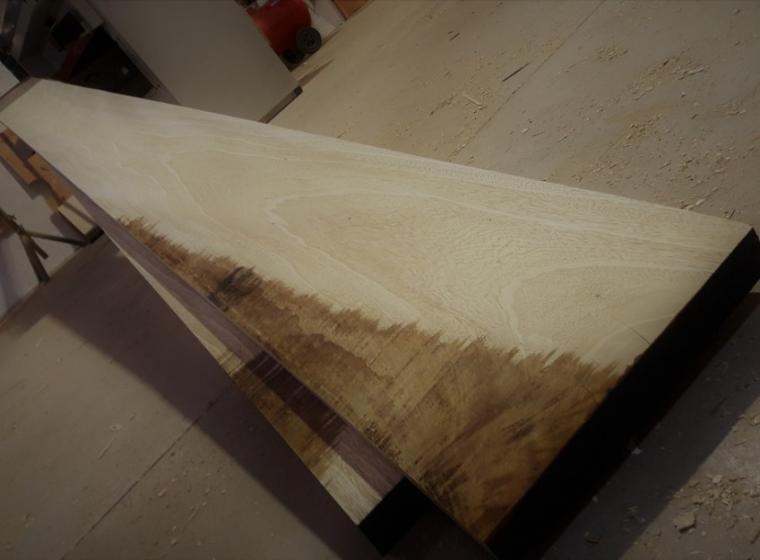 Even with the benefit of a robust and modern planer/thicknesser, preparing the stock is hard work and soon fills the extractor. I think the extractor is one one of the most wonderful machines in our workshop. I'd hate to work in a environment full of dust and mess, a good quality extractor, independently inspected every 14 Months is an absolute must in a professional workshop. Next time out I look forward to sharing some of the joinery used withing the making of the stairs.