With the drawers made it's now time to turn my attention to painting the tool chest. I wanted to have an authentic old school feel but I was unsure as to what type of paint would be best. Buying some ready made paint seemed like cheating on this project. Back when the business was focused on wheelwright work we kept our own pigments and made up our own paints. Sadly I don't know enough about what type of paints or pigments they were (future research project). However I liked the idea of preparing my own paint. The nearest thing I could get to making my own was to use real milk paint.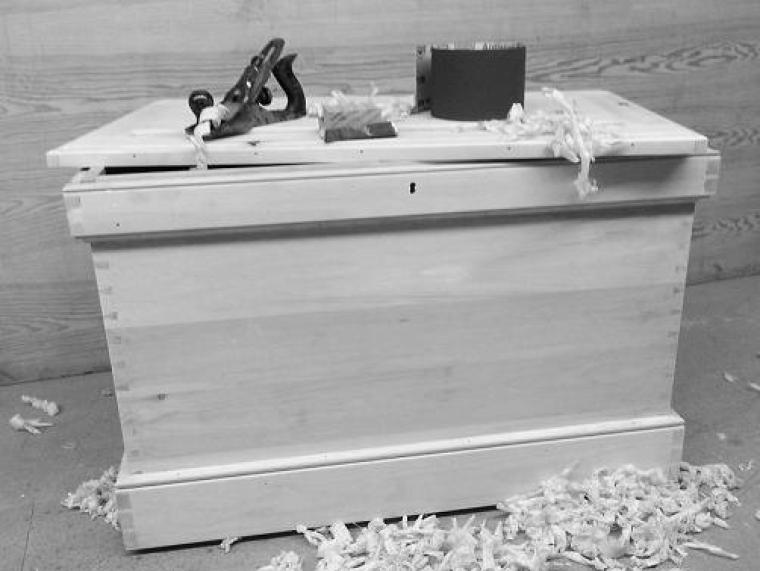 Milk paint is an ancient type of paint with evidence of it's use found in early cave paintings. The component parts are very basic, milk protein, limestone, clay and naturally occurring pigments. The powdered type I purchased is simply added to warm water and it's ready to use. I went for red and black. The tool chest will be red but I wanted to have the black on hand to darken the red down if required.
I gave the tool chest it's final preparation and got ready to apply the first coat.