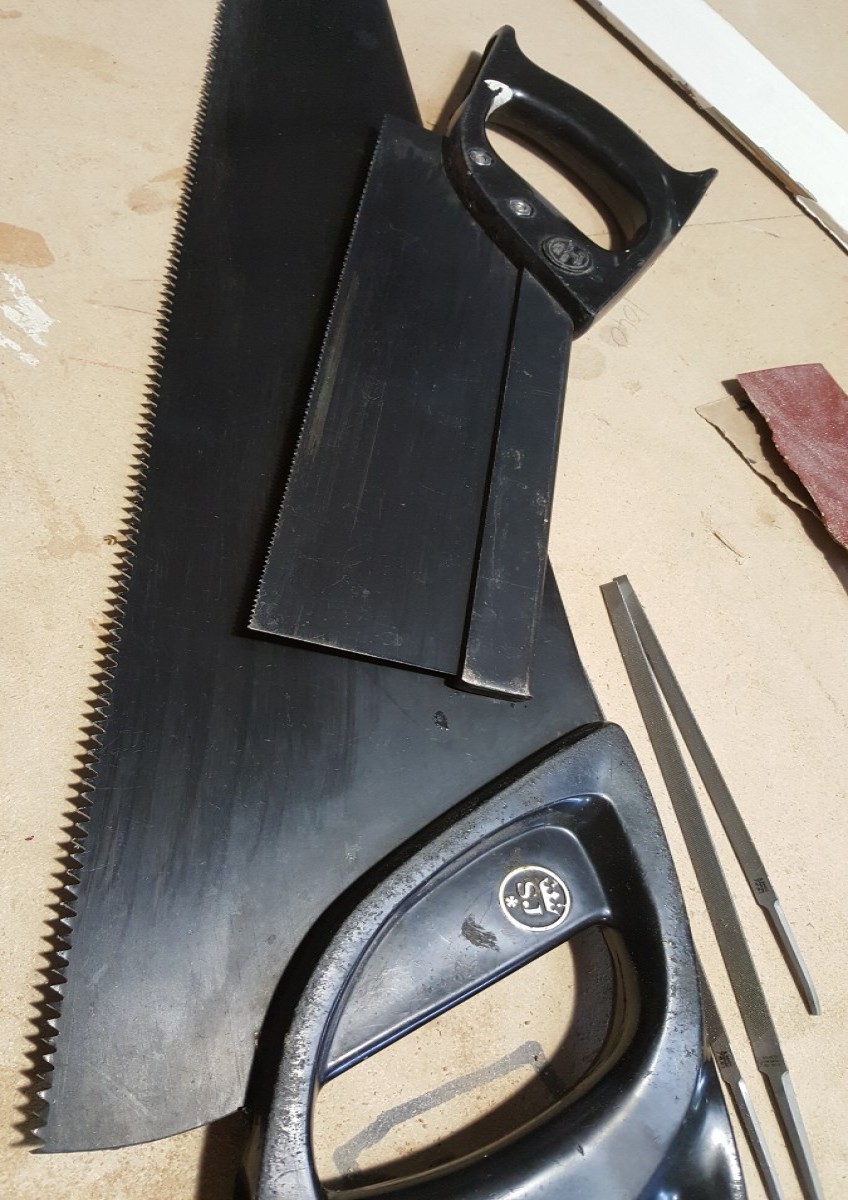 You wait ages for someone to ask you sharpen their saws and then two jobs come along at once. As soon as I had finished my previous client's saws I had another few arrive. Two were Spear in Jackson in black finish, not sure if it's a stealth edition they did but they were quite unsusual. They only needed minor work, just a quick touch with a file, large handsaw was crosscut, I filed the small dovetail saw rip. I was able to do that for £8.00 each. The Disston panel saw needed quite a bit more work. My client had hit a screw when cutting some wood, cutting a screw is often worse than a nail as screws are normally harder than nails. Not only were the teeth in the middle ruined but the tooth line was very hollow as you can see below.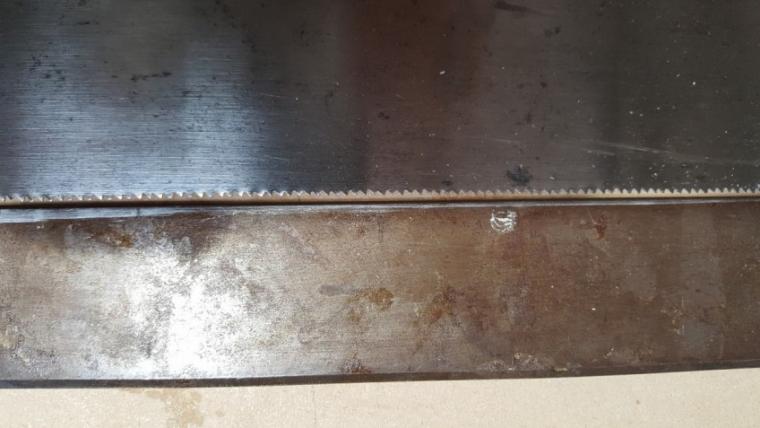 With the straight edge touching the heel and the toe it highlighted that I had my work cut out to get the saw back into shape. After securing the saw in the vice I worked the teeth on the heel and toe with a file until the tooth line was close to straight. I could of gone for a touch more, but I often have to balance the time I spend against what the client is willing spend and the tooth line was much improved, lets say, more than accpetable. Teeth being removed shown below.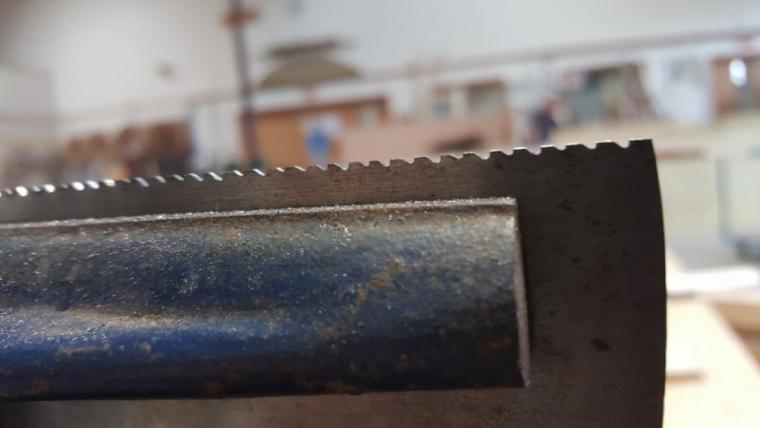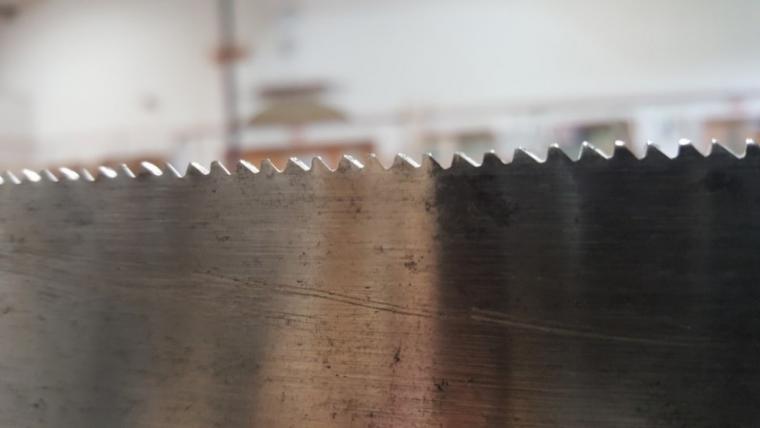 Once the teeth were formed and sharp all that needed to be done was to add the set. For this much work I would need to charge in around £25.00. Last was the nice Spear & Jackson tenon saw. Sadly, my Woden saw vice would not allow the brass back of the saw to pass through, so I improvised and used a couple pieces of batten held in between the quick release vice on the bench.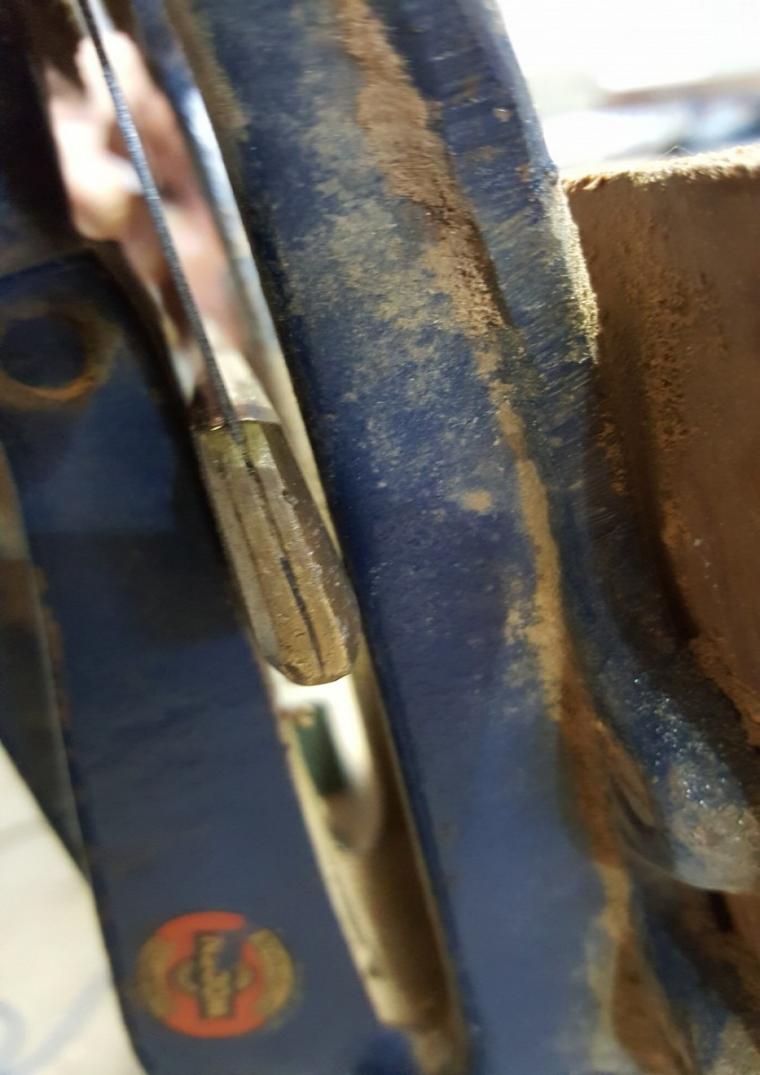 With all the sharpening done I then took a moment to look at the etching on both the Spear & Jackon and Disston saws. The etching on both was from the same company, "John Hall Tools".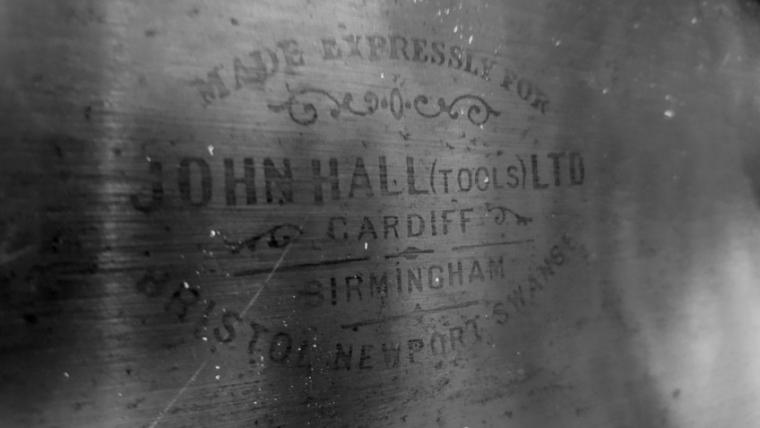 I thought it was interesting that both brands had the same etching. It didn't take long to discover that John Hall Tools were a large tool dealer selling various brands. You can read an old brochure here and see one of their shops in Bristol here . It felt good to get the Disston back into a well functioning tool, although I had to work on the teeth the rest of the saw was in excellent condition. Hopefully the client can put all the saws to good use.