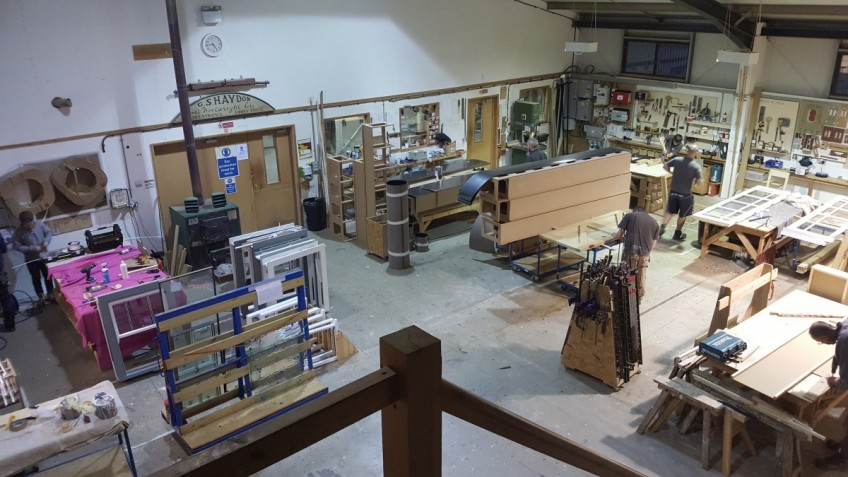 I've shared quite a few of our recent projects on the blog and the gallery section of our website. Many of those jobs are the finished article and examples of what happens when a good client and a skilled team come together. However, there are plenty of jobs we do and value just as much, but perhaps don't have the dramatic results that creates special photos. Here's a selection of some of them in various stages of completion in the workshop.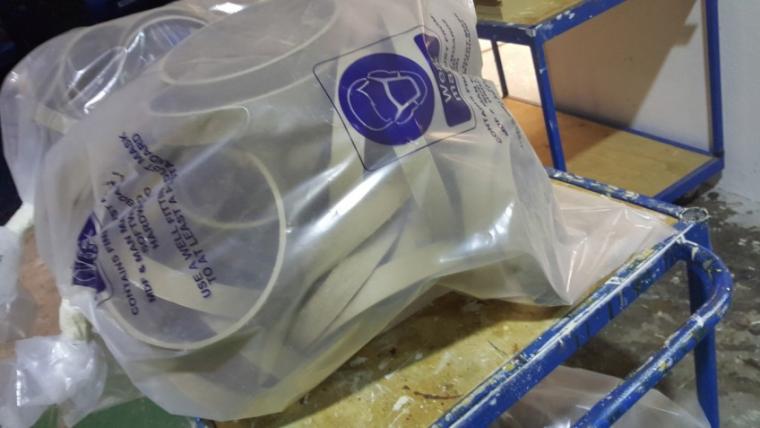 Cutting Carboard Tubes: Yes, it may not seem like a great contract, however our customer needs the tubes cut into set sizes to protect items they ship. We have the equipment to complete the task accurately and it provides a valuable service. We've also made shipping crates for glass and museum display equipment too.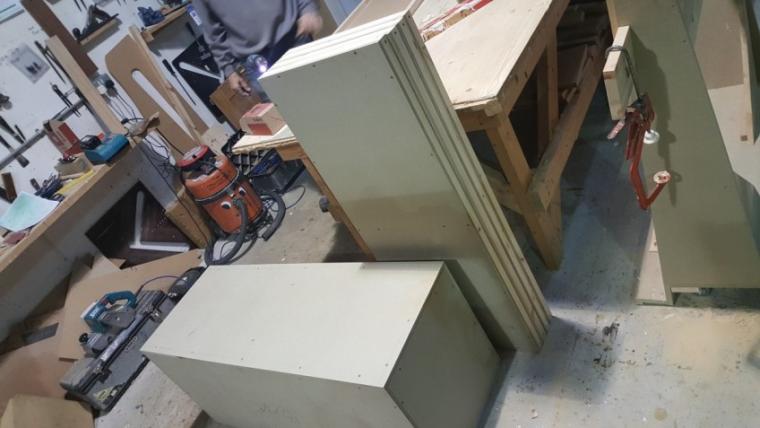 Custom Display Plinths: Simple items made from simple materials, MDF and pine in this situation and painted. Our client needs to have custom plinths made to suit various items requring display. We also have the plints we've already made back in for patch up and paint as required.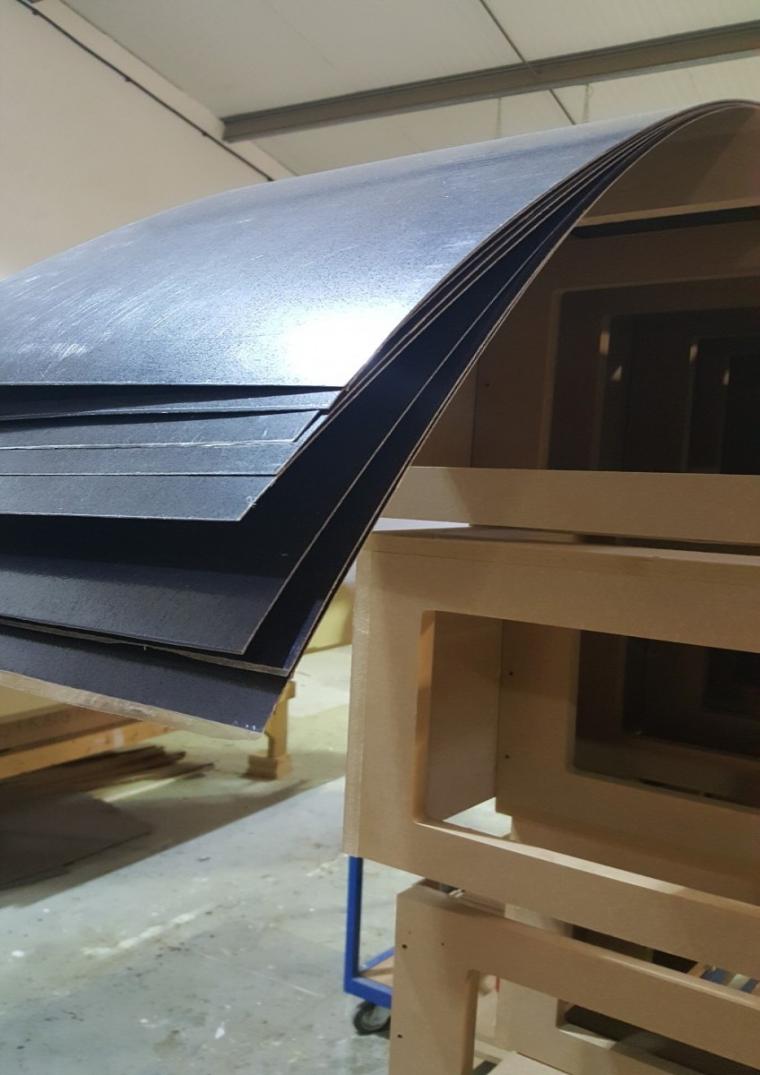 Preparing Shop Fitting Components. Here we are working for a client who has a busy shop fitting business. We help out with various bits each year, most of which slot neatly into our joinery workflow. On this occasion we put together CNC cut MDF sections and applied decorative laminate provided by the client. Personally I've never enjoyed using laminates, I find them very unforgiving to work with. However one of our team is very experienced in this area and has made many reception desks and the like with a previous employer. This gave us the chance to learn from him and broaden our skills a little more.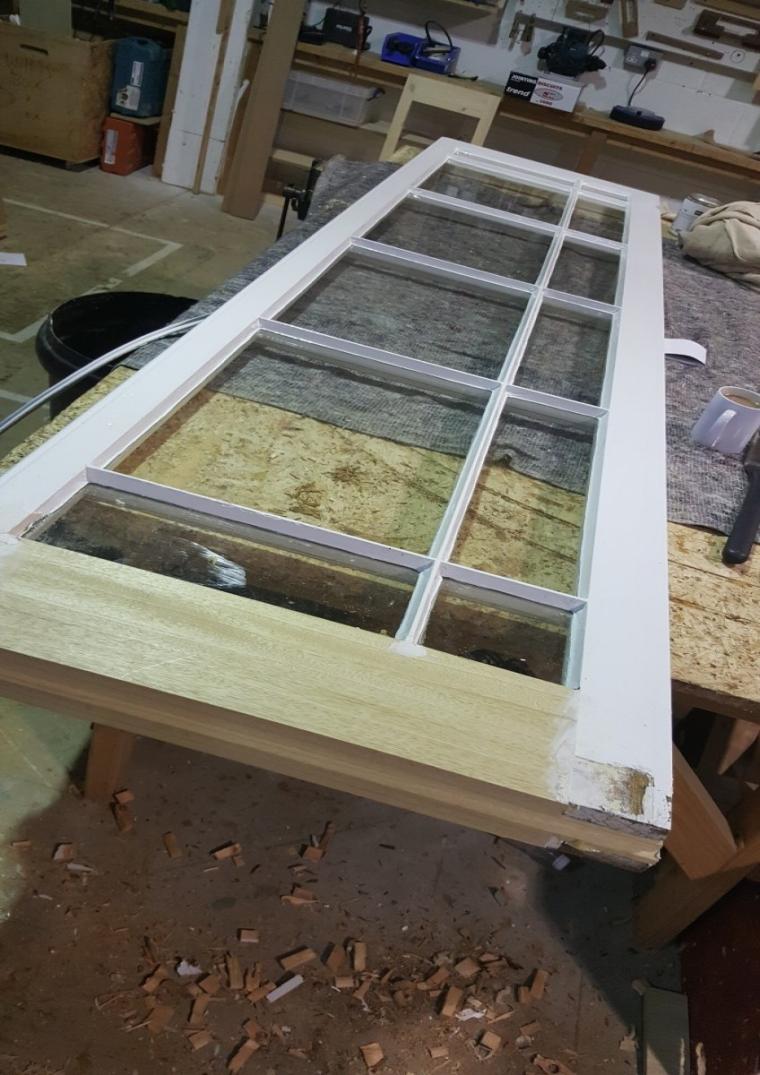 Repairing Joinery: It's always a balance when repairs are needed, when do you reach the point something is beyond economical reapir? When a repair is possible we do are best to make sure the repair is done in the most appropriate way possible. On the door above we removed the door from site leaving the opening boarded for two nights. We can then work with all the tools at hand to complete a repair. The repair worked very well on this occasion and preserved joinery that must be close to 200 years old.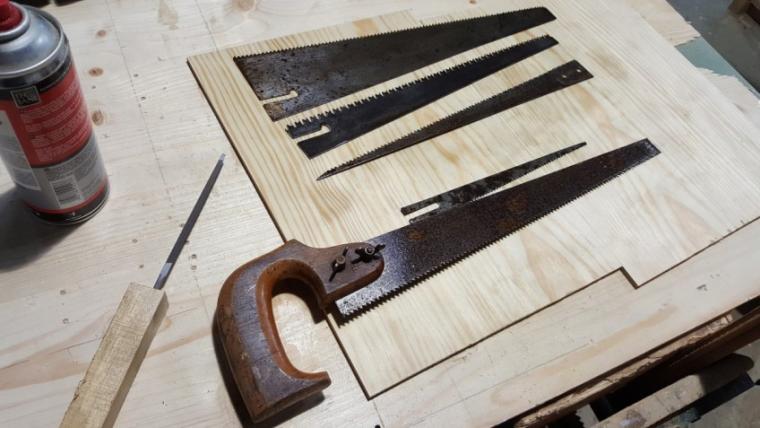 Sharpening Hand Saws: I've had a few of thesecome through the door this year, from nice on Disston panel saws to the fun little saw with multiple blades shown above. Spending an hour sharpening some saws brings a welcome break from the screen and much needed variety to the day. I would never claim to be the ultimate saw sharpener, but they are always sorted in a way where I would be happy with them.
The thing that comes from using our skills in these different areas is it helps us meet more people in the local area. Perhaps modern technology has removed some of that contact, but meeting a local client in another business setting its always interesting. And being prepared to look after exisiting clients with these services is also good. Building new realtionships with clients always takes time and once that realtionship and trust is established, the work becomes much easier.