New Timbers - Red Grandis Hardwood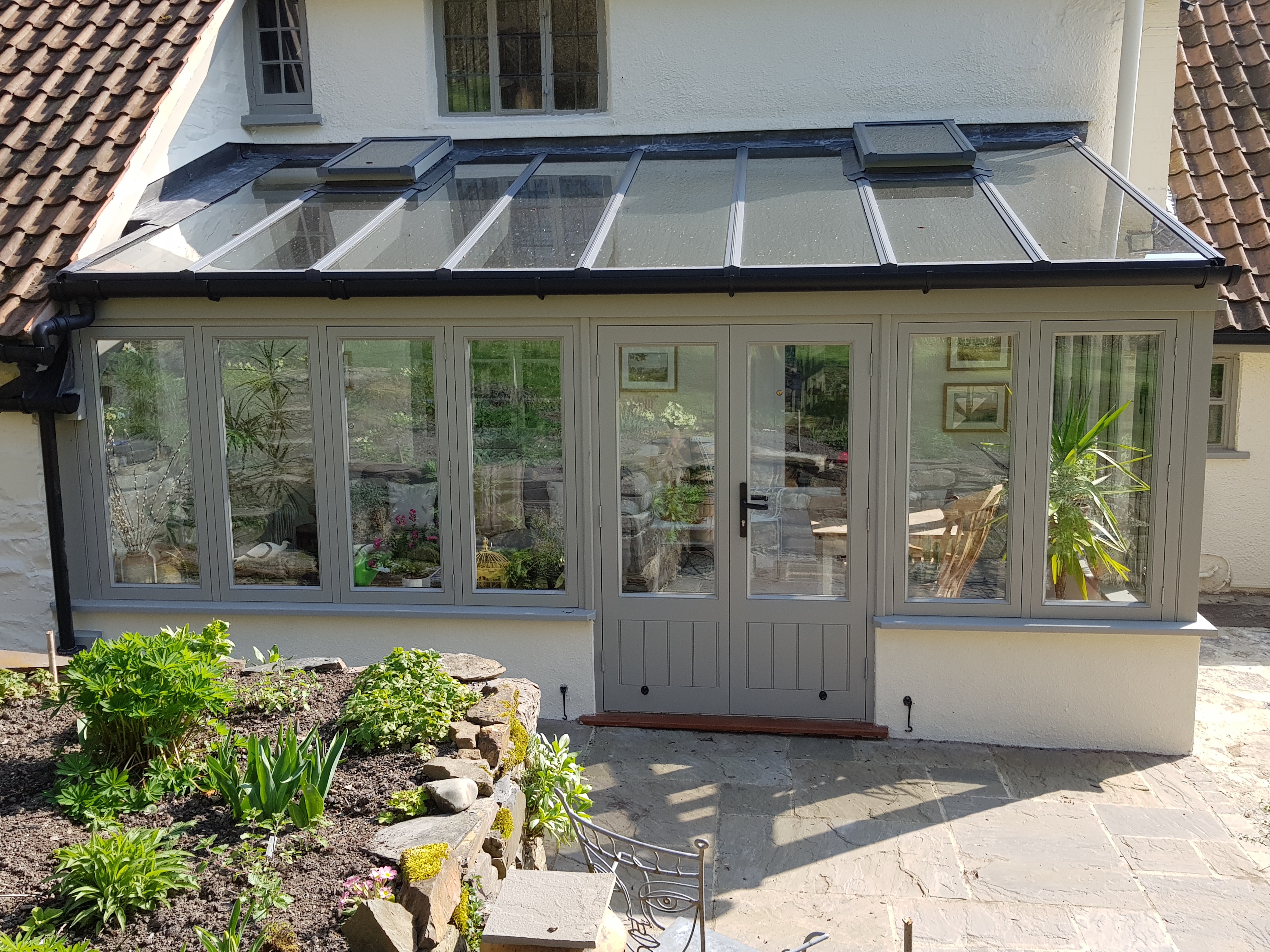 Choosing the right timber for your joinery is a really important decision. What we look for in a quality timber hasn't changed, however some of the species we can use for joinery have. One of the timbers we now use to make our hardwood windows, doors and general joinery is Red Grandis. Being based in Devon, we see really grim weather and we want to be confident about the quality of our timber. Here's why we're using Red Grandis to make our Joinery.
What is Red Grandis Timber?
Red Grandis is a Hybrid of the Eucalyptus Grandis that originates from Eastern Australia.

The Red Grandis we use for our joinery is from FSC plantations in Uruguay.

Red Grandis is a Hardwood

The trees can grow from 40 to 70 meters in height.

Red Grandis timber is harvested after 20 to 30 years of growth.

Incredibly its strength is comparable with oak!

It is a durable and typically straight grained and almost defect free.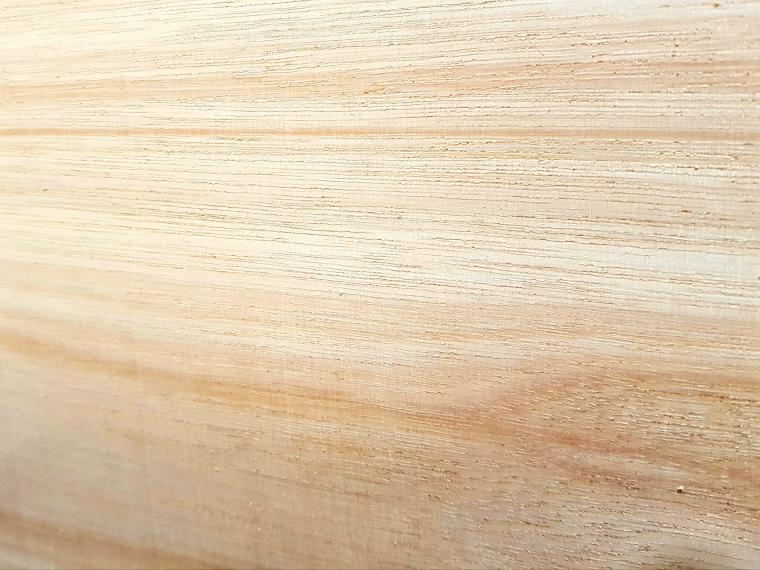 Why are we using Red Grandis?
Wood has proven to be an excellent material for making windows and doors both in the past and the present day. In the past, the overwhelming amount of windows were made from softwood originating from Scandinavian countries. Sadly, after World War 2 the quality of softwood began a steep decline. From a window and door perspective, the big problem is with a high amount of sapwood being included within the softwood being sold.
Sapwood is essential for a tree to grow, it is high in nutrients and only converts to durable heartwood over significant time. If the perishable sapwood is left within the item of joinery without preservative treatment, the nutrient rich environment will lead to rot flourishing as soon as the coating is compromised. Sapwood can be treated with preservatives, but preservatives tend to be harmful and we try to limit their use within our workshop.
Red Grandis wood allows us to choose a durable hardwood, avoiding the use of preservatives. The merchants we purchase Red Grandis Timber from in the UK only sell FSC certified Red Grandis. We have reflected carefully and feel that buying from this supply chain allows us to offer an environmentally responsible product. We also want to make sure that we have an excellent resource of quality timber well into the future. Although the video within this article is a little dated, it does give some idea about what is involved. And when you compare it to the lack of clarity of any kind regarding harvesting many hardwoods used for making joinery, it does carry some useful information.
Why is Red Grandis Good for Joinery?
Red Grandis is a strong timber that allows us to make joints with high levels of strength and accuracy, required to make durable windows and doors. It has virtually no knots thanks to how the trees are managed as they grow, this prevents waste or defects showing through the finish coatings. Regardless of if we are using machines or hand tools, Red Grandis works well and has a good surface finish. It's also a nice, dense hardwood. This means that edges hold up well and it does not dent or wear as easily as softer timbers on the market. Because it's a durable timber, we know that it is a good choice for making hardwood windows and doors.
What treatment is suitable for Red Grandis?
Thanks to its largely defect free nature, plantation grown Red Grandis works well with most common coatings. Initially, we have been using a high quality hand applied coating from Sikkens. This has worked well and we have no reason to foresee a problem with any quality hand applied systems. Following that, we have been conducting our own trials. Three years ago, our timber supplier provided us with four samples of factory finished Red Grandis using the Teknos brand of factory applied coatings. We placed them in a harsh location outside our Devon Joinery workshop (Devon is famed for its rain) and let the elements go to work. Retrieving them after three years we were very pleased with the results. Even the stain coating, which is typically the least durable fared well. For us, this was the evidence we needed to invest in a factory finishing system. For best results, we now recommend a factory finish coated item of joinery using Teknos paint.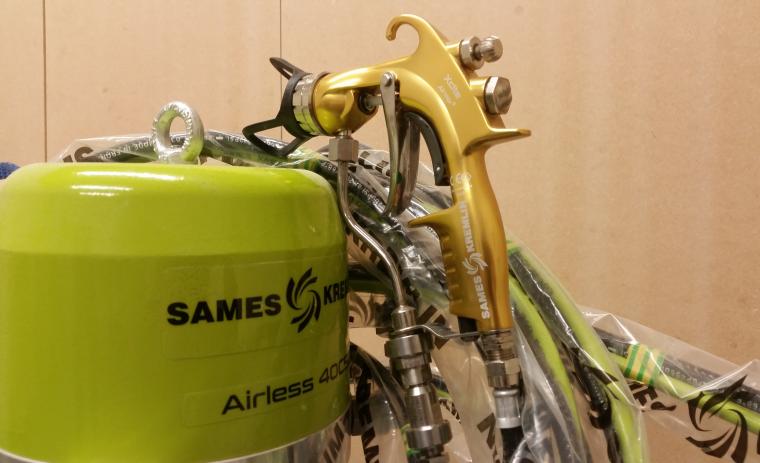 Is Red Grandis Durable?
From a UK perspective, TRADA has rated Red Grandis as Class 2: Durable and Class 3: Moderately Durable. This compares well with timber currently used in the UK for making joinery such as Sapele, Idigbo and Meranti. However, one huge benefit of choosing Red Grandis is the situation surrounding the other timbers. 
Sapele and Idigbo are now reported by TRADA to be "Listed in the IUCN Red List of Threatened Species as as Vunerable: at risk of extinction" and the various Meranti trees described as "Many species of Shorea appear on the IUCN Red list of Threatened Species and are classified as: Critically Endangered: at very high risk of extinction in the wild, Endangered: at high risk of extinction in the wild or Vulnerable: at risk of extinction"
The one difficult area around plantation grown timber is what was there before the plantation? Was a habitat cleared that should have been retained? This is a difficult question and I hope the timber industry can be honest about how plantations fit into a holistic and environmentally sound solution. The two timbers boasting top credentials, Accoya and Red Grandis are both plantation grown. As Red Grandis and Accoya plantations are an FSC chain of custody, there is more clarity tractability to ensure job security for local workers and environmental protection.
How Much does Red Grandis Cost?
Red Grandis is very similar in price to common rivals such as Sapele, Idigbo and Meranti. It is also a fraction of the cost when compared to European Oak and Accoya. Therefore, there is no cost barrier to using it. We feel much of the competitive pricing is thanks to the long term view and investment taken in developing Red Grandis. There is minimal waste and with many sections being engineered, handling and processing is quicker too.
Final Thought
For us the choice is now clear. Thanks to the durability of Red Grandis (which is in line with other species), strength and density, sound credentials on sustainable supply and its ability to take a great finish it's our default choice for solid hardwood joinery. However we will always keep the timber we use under review to ensure we are offering the best solution for our customers. If you'd like to discuss having quality windows and doors made from Red Grandis hardwood please get in touch. Clients are welcome to see what we create in our North Devon workshop, just call to arrange a visit 01769 572 134 or send us an email from our contacts page