Oak Dresser- Reflecting on a Past Project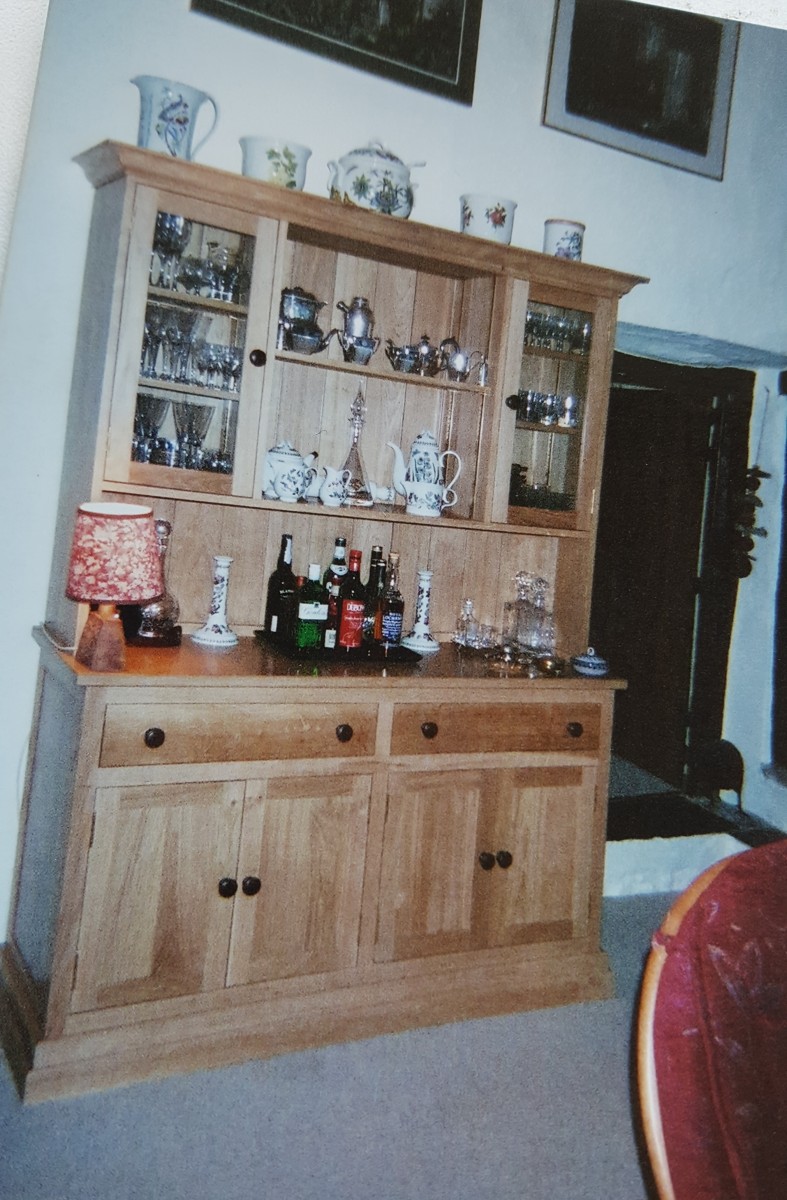 I don't really plan a Blog post, they are normally plucked from my nebular musings on woodworking and joinery, or something I see or hear that piques my interest. The catalyst for this post was uncovering some photos during a garage clear out at home. The two photos are of an oak dresser I made some 10 years ago for a local client. For something I made in my mid 20's I was pleased to reflect some 10 years later and feel pleased that I had captured a good concept of a vernacular style dresser with a strong 19th Century country influence.
Dressers were a common piece of furniture but are less prevalent now due to the widespread adoption of fitted kitchens and such. However if there is room in the home they still offer a versatile solution to both display and store items. I have no formal training in designing furniture, thankfully when creating vernacular style pieces this can be quite useful. This "design" was pretty much down to years of mental osmosis, taking an interest in the word around me, rather than relying of fine designs or a fixed principle. Working in this way ensures you'll likely never find anything quite the same as you make yourself.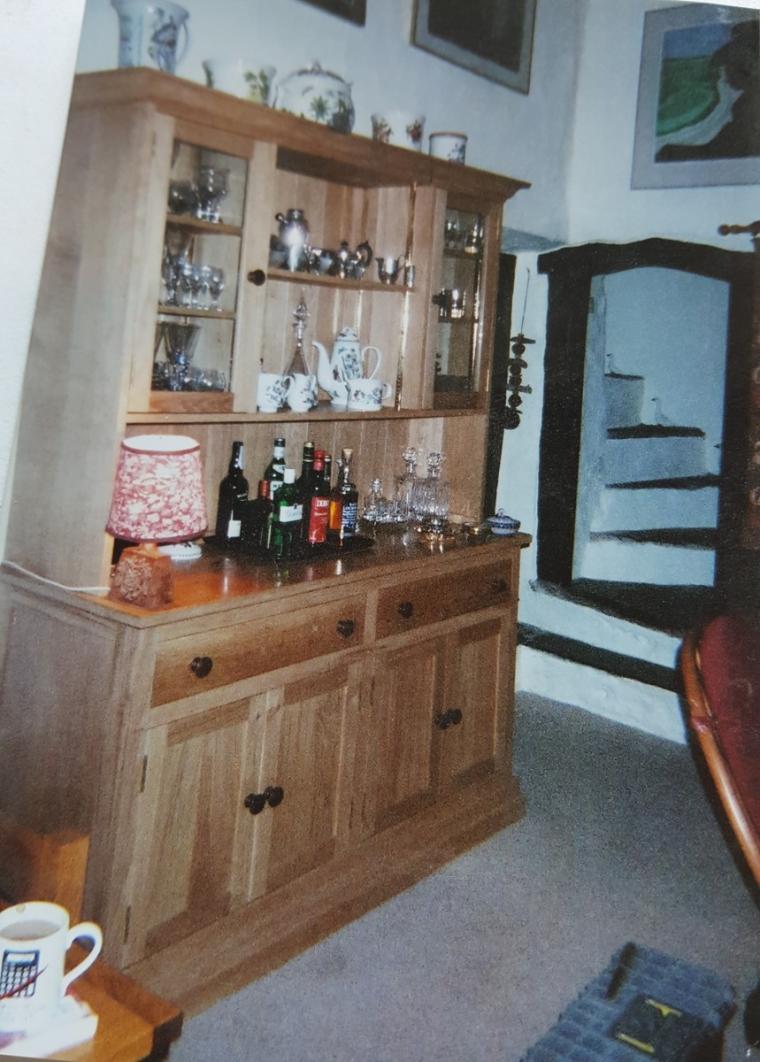 There is normally something odd to be found in a design like this. What drew my eye was what I had done to the plinth, instead of a flat plinth with a modest moulding on the top it was in two pieces. My reasons were the uneven floors of the house. The second piece is a non load bearing trim I applied which was fitted to floor to prevent a dust trap. The only disappointment in the design for me was that I had chosen to fit an adjustable bookcase strip. Not a big issue but on reflection a few oak pegs and a few holes would of created a much more pleasing look. Although I prefer fixed shelves the reality is most clients change what is on display and sadly it's a compromise that is made to prevent frustration in the future. It would be interesting to see how the wood has mellowed as clearly there are some strong colour variations. However on a piece like this it does not upset me at all and I also like the dark and contrasting wooden knobs too.
Most often these days dressers can be found second hand or from a generic modern furniture warehouse, with that in mind it's all the more pleasing to think I had the chance to make something like this in a world of diminishing opportunity for such work. If these photos of old photos of a vernacular/country dresser have interested your either to make yourself or to commission, then I recommend a few things. If you can track down a copy of "English Country Furniture" by David Knell please do so. It's narrative, examples and details give a rich flavour of the vernacular style like no other. Also, make a visit to some Antique shops or auction house, photograph, sketch and look and plenty of stuff. And lastly try not to conform to fixed ideas, the joy of this style is the variation not the standardisation!