Repairing Wooden Joinery: A Comprehensive Comparison of Sole Traders and Workshop-Based Joiners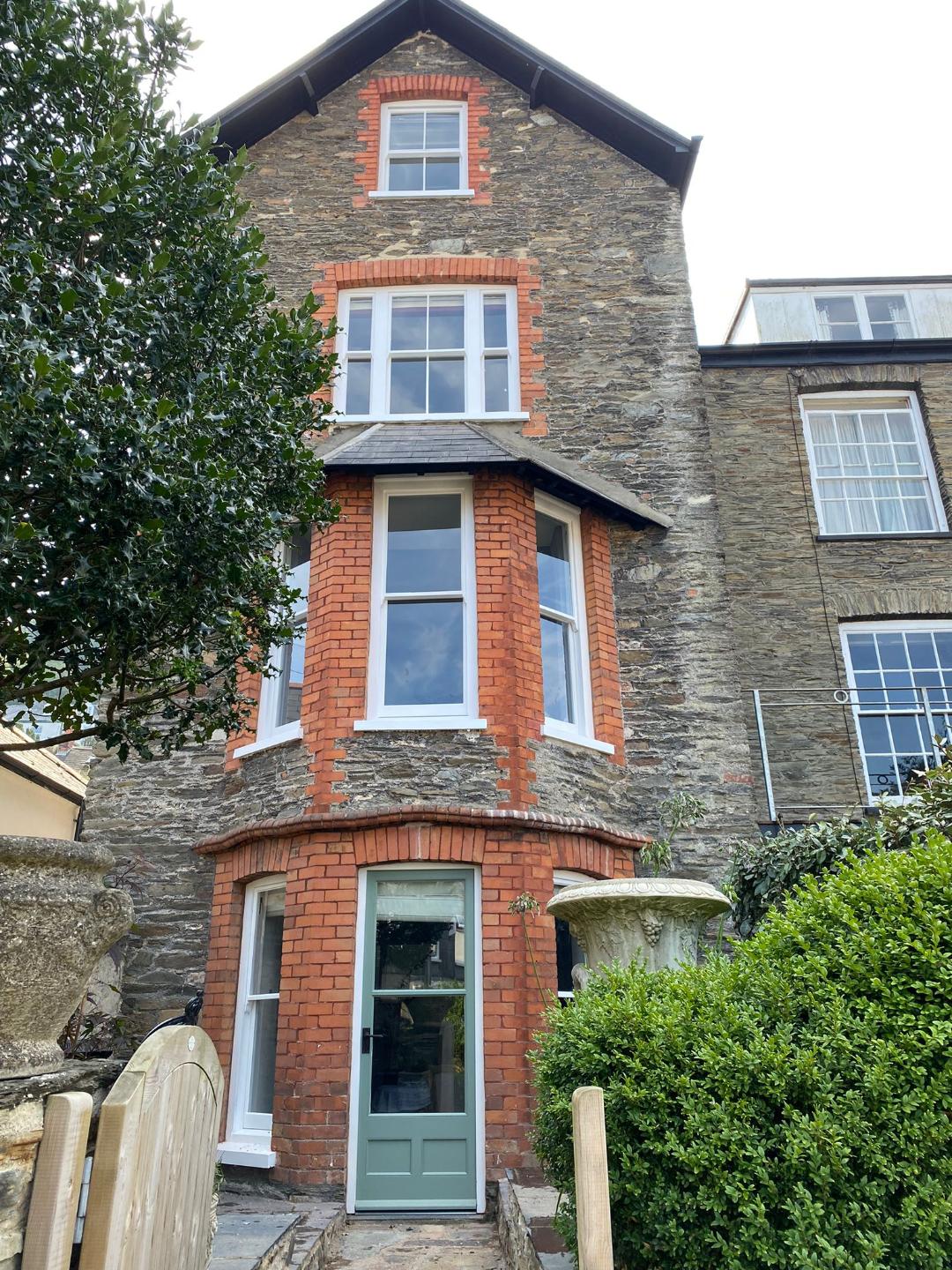 Introduction
Repairing wooden joinery, such as windows and doors, is a crucial service that ensures the longevity and functionality of these essential elements in any property. This is especially true with old properties which may have items of joinery that are hundreds of years old. However, clients often express surprise at the costs associated with joinery repairs, particularly when engaging a Joinery buinsess like ours with a workshop. In this article, we will thoroughly compare sole traders and workshop-based small businesses like ours in terms of their advantages, costs, and benefits. By understanding the nuances of each option, you the client can make informed decisions when seeking repair services for repairing joinery.
Sole Traders: Advantages and Considerations
One significant advantage of hiring a sole trader for joinery repairs is the absence of overhead costs typically associated with workshop-based businesses. Sole traders typically do not have to worry about business rates, corporation tax, VAT, rent, or commercial mortgages. Consequently, they can offer more competitive prices for their services. Additionally, sole traders do not have to manage employees or pension schemes, allowing them to focus solely on the repair work and ensure efficient service delivery.
Skill and Expertise
It is important to recognize that skill and expertise in joinery repairs are not necessarily dependent on the size or structure of the business. We're not arrogant enough to think we have some secret recipe for repairing joinery. Both sole traders and workshop-based businesses can possess the necessary tools and skills to complete repair jobs effectively. The key lies in finding and working with a skilled professional who has a thorough understanding of wooden joinery and can provide high-quality craftsmanship. Client testimonials, referrals, and examples of previous work are valuable indicators when evaluating the expertise of a repair service provider.
Advantages of Workshop-Based Small Businesses
While sole traders can be highly skilled, small businesses operating from workshops have certain advantages that can positively impact the repair process. Having a dedicated workshop like we do allows us to efficiently prepare various sections of timber required for joinery repairs. Equipped with advanced machinery and tools, workshop-based businesses can expedite the process of creating the necessary sections, reducing overall repair time. This efficiency can be particularly advantageous when dealing with intricate joinery repairs or larger-scale projects.
Moreover, our workshop-based businesses has a broad range of resources at their disposal. They may have access to specialized equipment, such as spindle moulder machines, which enable us to fabricate joinery components with precision and accuracy. This capability allows for well matched repairs and ensures that the repaired joinery matches the existing structure.
Customer Service and Convenience
Small businesses operating from a physical workshop often offer enhanced customer service and convenience. They typically have established channels of communication, such as email and phone, making it easy for clients to reach out and discuss their repair needs. Moreover, clients have the option to visit the workshop during opening hours to discuss their requirements in person. This level of accessibility and personal interaction can provide reassurance to clients and foster stronger client-business relationships.
Pricing and Proposal Process
For repair work on joinery, both sole traders and workshop-based businesses generally charge an hourly rate, which varies depending on the complexity of the job. Workshop-based businesses may also consider additional charges for fuel if the repair location is distant. Materials required for the repairs are typically billed separately. Prior to commencing any work, typically both sole traders and small businesses usually submit a fee proposal outlining the hourly rate costs and charges for the client's consideration. It is normal for the hourly rate of the small joinery business to have an hourly rate in excess of a sole trader. Offering a fixed priced for repairing joinery in unusual. A fixed price would need to be based on a worst case scenario, this often means a new item of joinery seems more appealing!
Collaboration and Recommendations
In certain cases, we look to recommed a local sole trader we know and trust to clients. We then collaborate with that local sole traders for repair work completing the tasks best performed by a workshop setting, allowing the sole trader to complete the work on site. This collaborative approach ensures efficient repair processes and leverages the expertise of different professionals. It allows clients to benefit from the specialized skills of both the workshop based joiner and the sole trader.
Conclusion
Take the time to find which combination or approach works best for you. Speak with people locally and check online reviews to see which traders and companies offer the service that's right for you. If you would like us to take a look at you repair work, please call us on 01769 572 134 or email us via our contacts page.