To make my tool chest a bit more individual I decided to have some sign writing applied. Nothing fancy, just something to make it personal to me. I took my inspiration from and old cart axle we found during a site survey. I spotted the axle in a barn. We then had a chat with the client about the family business and it's roots in the wheelwright trade. The next day I had a phone call, the client went into the barn and inspected the axle more closely. After turning it over they found my name on it! I was delighted on hearing this as nearly all this type of work has rotted away long ago.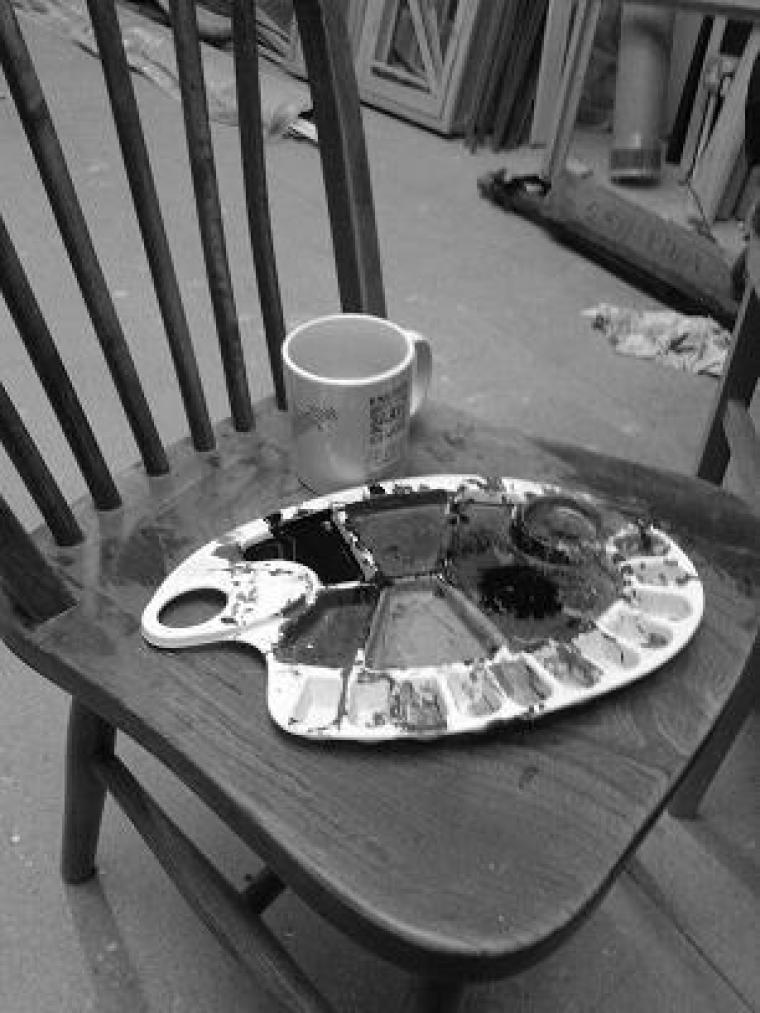 I was fortunate enough to find a traditional sign writer who lived very close to me. I called Paul and we arranged a time for him to visit our joinery workshop. It was a real pleasure watching Paul work. I wanted the text to be "similar" but at the same time I gave him room to apply the text in a way he felt appropriate. I can only imagine at how much practice it must take to be skilled at this type of work. Much of Paul's work these days is using vinyls so he was delighted to use his hand skills for a change.
With Paul's work finished it was time to apply the linseed oil to seal the Milk Paint.