Single Glazed French Doors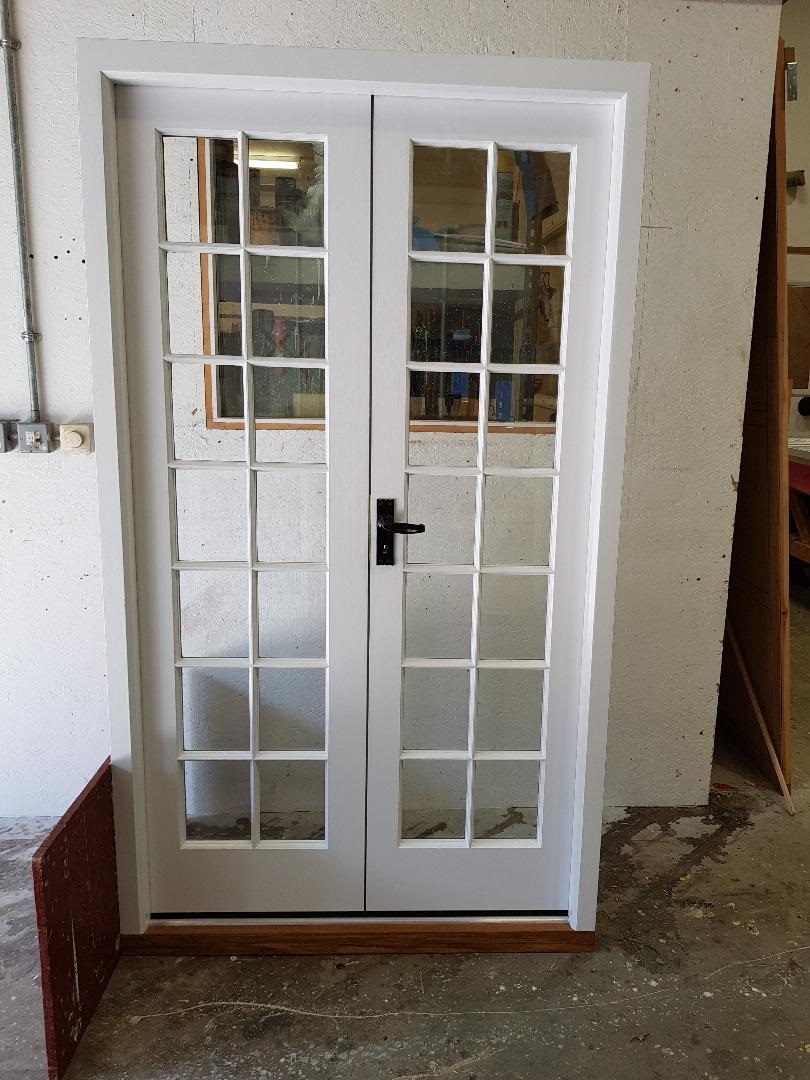 These doors are on their way out tomorrow for installing, but before they do they are having a final inspection and clean. These hardwood french doors are only single glazed, but single glazing is still very imortant. Single glazing is now almost exclusively a heritage option used on a "like for like" basis on listed buildings where fine glazing bars and retention of period details are essential. Personally I always enjoy making single glazed itmes, they feel simple and true to early styles of joinery and the menthods of construction have not changed. Haunched mortice and tenon joints secured by wedges, linseed oil putty and good quality butt hinges along with a few modern tweaks such as draught resistant seals and a 5 lever security lock.
One thing that is diffuclt for anyone producing this type of work in an authentic way is how time consuming it is to complete the whole job propperly. It has not be unkown for us to loose out on jobs after finding we had not priced on a like for like basis. Take this door as an example. What really adds the time on a job like this is glazing and painting, especially painting, 4 coats of paint and all the cutting in too! It's easy as a client to convince yourself that a price elsewhere, not including everything will somehow come together cheaper. If you have the time to do the painting yourself it's a great way to save, just make sure you can paint them quickly to ensure durability. So although single glazing is musch less common than it once was, we still produce almost any item of joinery with it when required.