Some Improvements To Our Flush Wood Windows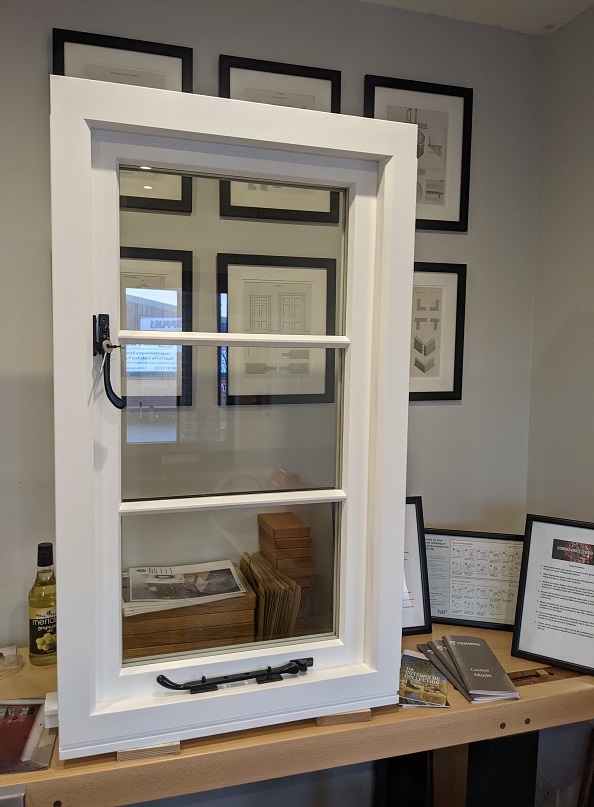 Flush wood windows have proved to be a durable solution, not only in terms of service life but also in terms of design. The basic concept of a flush fitting window can trace its roots back to late medieval windows which were often not glazed. A "flush fitting window" design means that the external face of the opening casement, sash or light does not project past the face of the supporting frame. Timber "stormproof" windows or typical PVC profiles have a casement that projects and overlaps the external face of the frame. Sadly, those designs have tended to be driven down in cost so far that the overall design tends to be lacking in aesthetics and the perception of a stormproof style has become quite negative. It's a shame, because when done right and used in the right context a stormproof window is a perfectly good design. However, I much prefer the look of a flush fitting design.
I've seen many changes in the time I've been at work regarding all aspects of what we do. Change can be from external forces such as regulations and then also there is always the professional attitude of wanting to refine and improve what we do. We introduced two substantial improvements during 2020 to our flush timber windows that are worth sharing with you. I don't appreciate change just for the sake of it, but where we can make a real improvement I think it's important we try to do so.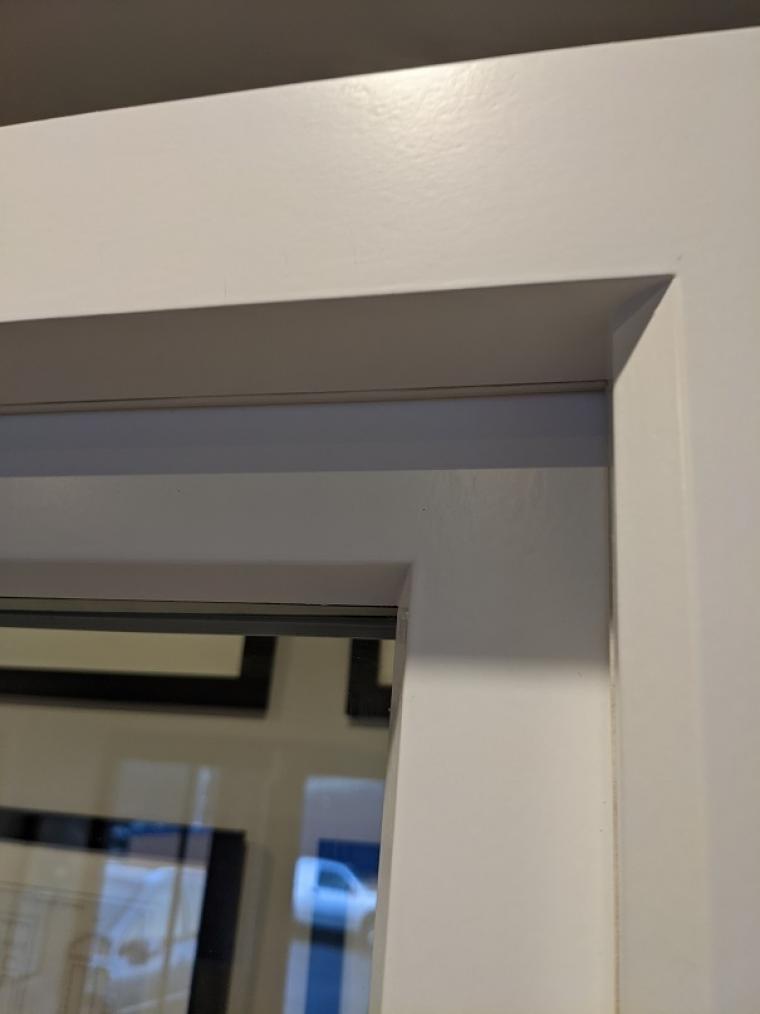 Dry glazing. By adopting a dry glazing method our aim is to improve the durability of double glazed units and to have a cleaner, more productive work method. I'd often felt jealous of plastic window manufacturers who were able to just install double glazed units into their windows without the need for silicone or nailing through beading. Thankfully we've been able to add a dry glazing method that does not compromise the standard we set for appearance. For a lot of small joinery companies, us included, double glazed units are often "wet glazed". This is to say the fitting tolerance or void around the edge of the double glazed unit is fully filled with glazing silicone and the external glazing beads capped off with silicone to prevent water ingress. The whole idea here is to stop water getting in. It's not a bad method, it's a decent approach and it's worked well for us for many years. However, with the dry glaze system we have adopted, no silicone is required. The void around the edge of the double glazed unit is left open. This allows the unit to ventilate via drainage holes located within the bottom rail of the casement. This concept accepts that water could, in extreme circumstances, find its way in and if it does there is a counter measure in place. The beading is fixed using a secret nail system preventing damage to the coated surfaces and finished with a weatherproof gasket inserted into the beading. Having used this method myself I can confirm it is a much more satisfying job to do. In terms of time it's about equal to a wet glaze method but I don't have the mess of silicone sealant and spend days making good pin holes with filler fill and paint, all of which in every respect is an improved standard of work.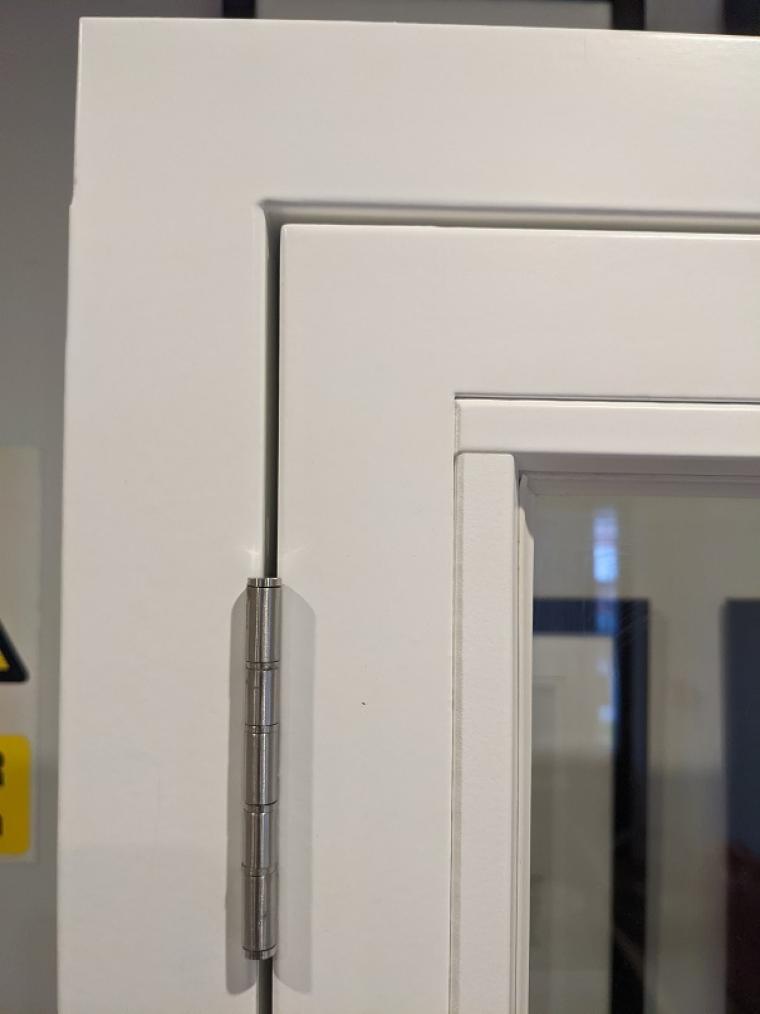 Spray coating. In our local area we are a company that offers a holistic service. We visit clients, take sizes, review details, make our own joinery, apply coatings, glaze and install. I'm confident we've lost work over the years where our estimates were not compared on a like-for-like basis by potential customers. We always recommend that if you go for a fragmented service, factor in your time to project mange, get further estimates from glazing contractors, painters, site fitters and then coordinate their work. But times change, although we still offer a complete service, others are adding more to what they offer customers and we wanted to make sure we are offering the best service we can. We researched and reviewed, met and spoke with various people and spray coatings clearly showed great potential. We decided to go for it and I can only thank people who were to hep us make the right choice and we are truly grateful to everyone that contributed to that process. The majority of our paint is now applied by spraying. As with the dry glazing method, I have applied the paint myself and would now never want to go back to hand applied finishes, although clearly I would when it is more appropriate to do so. The thickness, evenness and drying time of the coating is so much better than our hand applied paints. Again, I also have that feeling of being more satisfied as I work and with improved finished results to show for it.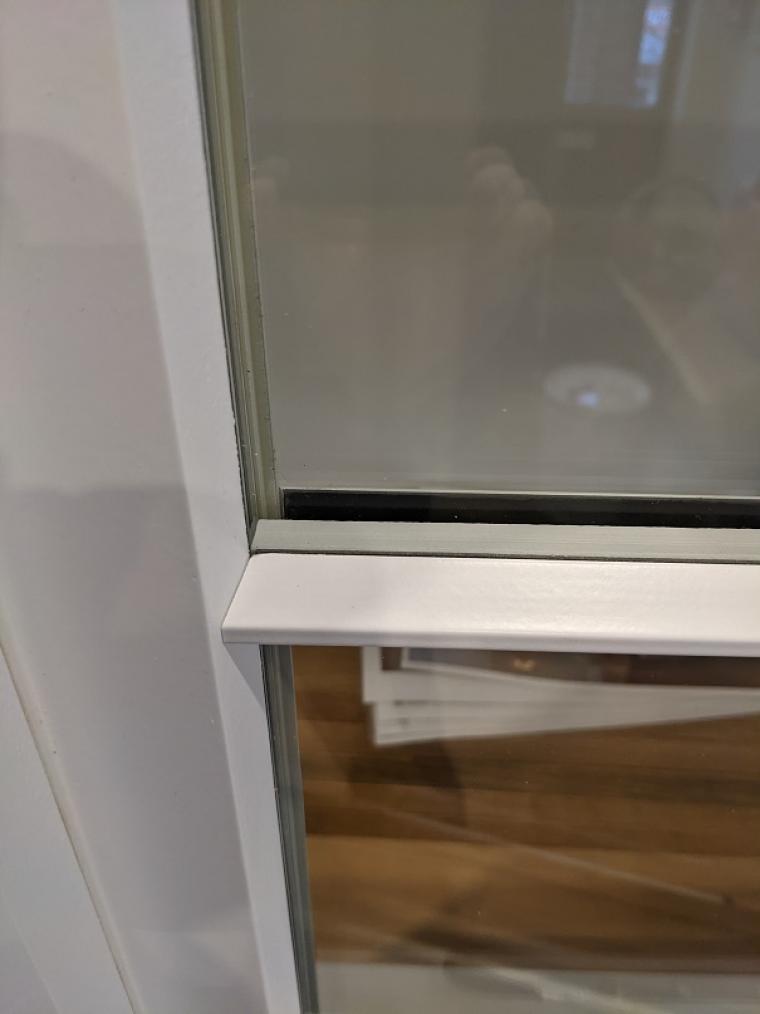 The flush fitting window shown in the photos is a design that lends itself very well to existing housing. We also make a widow with higher levels of security that I'll share with you soon that's great for new builds and change of use situations like barn conversions.