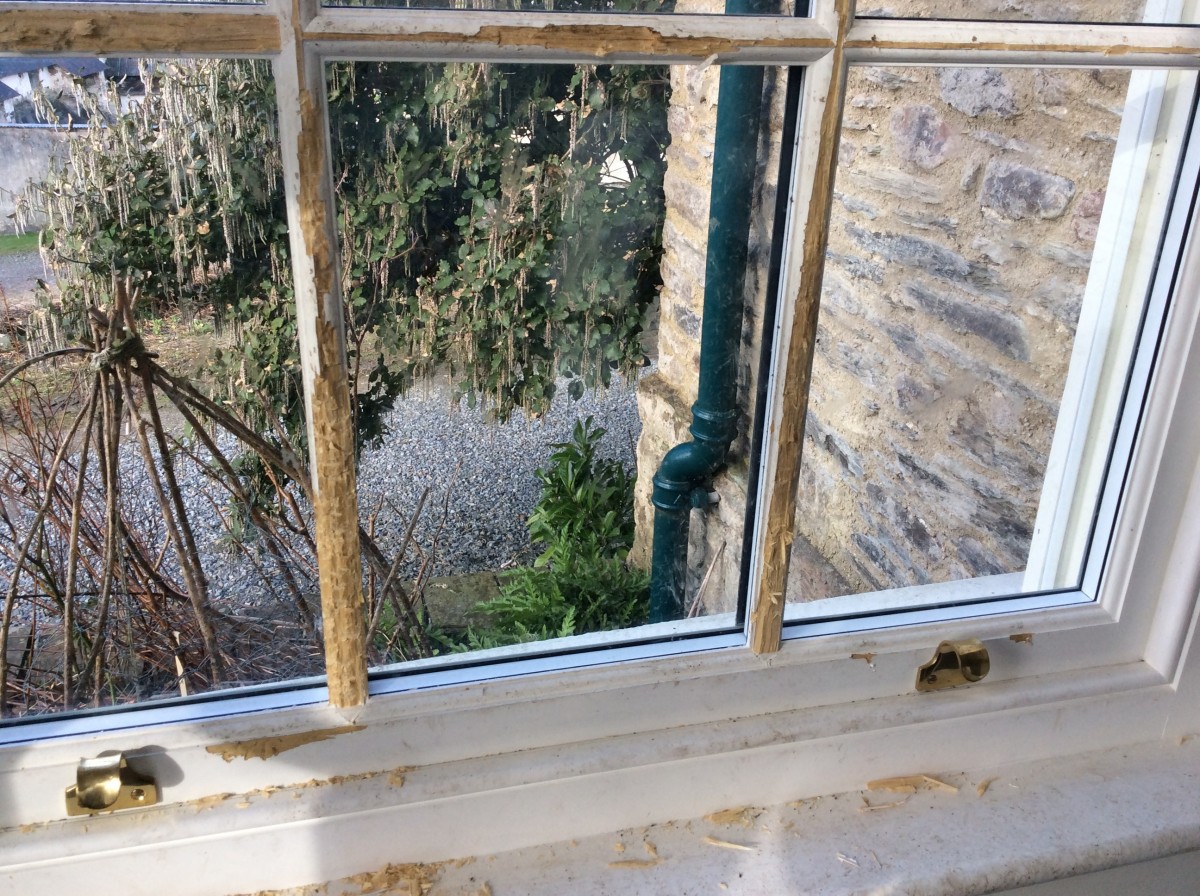 We've had a few odd requests over the years, the most peculiar was a request for my Dad to be a life model. But this was a new one for me, Squirrel attack!!!. See below my client's email and the damage on the photo above.
"Hi Graham, I hope all is well with you. I have just gone into my sitting room to discover a squirrel it must have fallen down the chimney and got out through the log burner., anyway it has chewed every glazing bar on my lovely windows!!! I,ll attach picture. It has chewed some of the frames but I think they can be salvaged it's mainly the glazing bars."
We'll be able to repair the joinery without too much issue but it's not something I ever thought we'd add to our portfolio.