With Paul's sign writing complete and dried it was time to apply a coat of linseed oil to seal the Milk Paint. Not only does the linseed oil seal the paint it also intensifies the colour. The milk paint has worked really well on this project. Because it's a thin water based paint it allows the joints to be visible along with cutting gauge marks and plane marks, all adding to the handmade feel of the tool chest.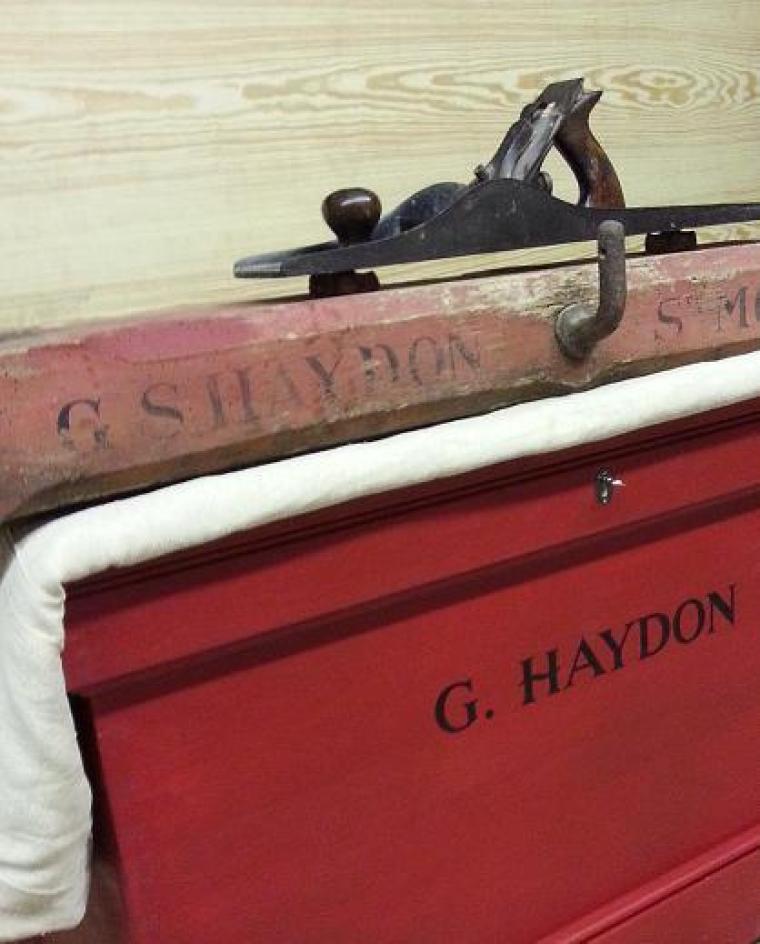 The inside of the tool chest was also given a coat of linseed oil to give a nice warm mellow colour. The drawers also have cutting gauge marks showing.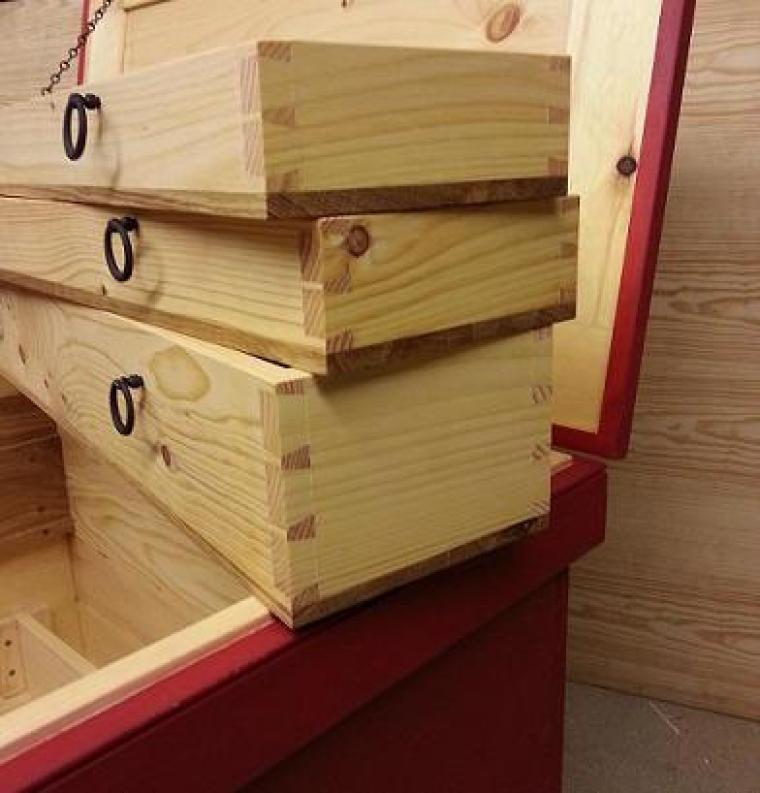 The next job is to tune up, restore and make ready the selection of tools I have. It won't be filled with just old school tools. There will be a mix of wooden planes and a hard point saw, plastic handled chisels and hardwood gauges.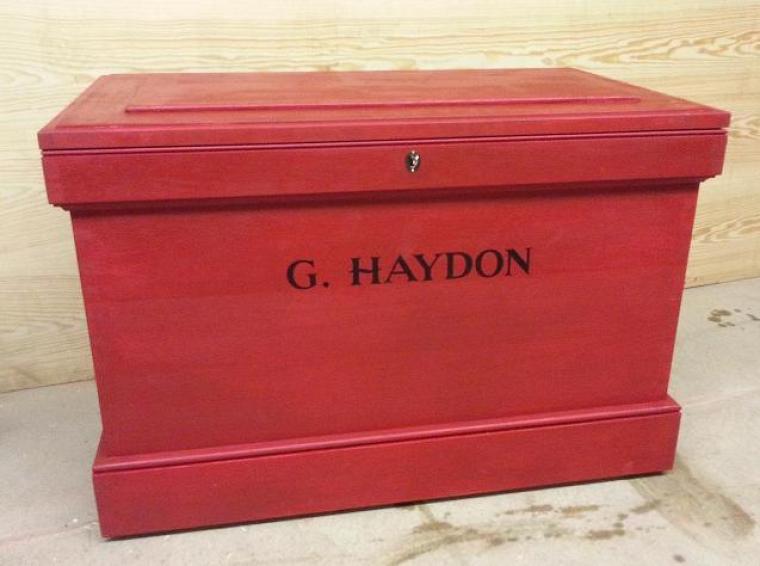 Next on the project list is a traditional joiners workbench.