Traditional Painting With Martin Guest
To make sure my blog stays interesting I decided to approach other individuals and businesses to provide relevant and interesting articles. The first of these Guest Blogs is from Master Decorator, Martin Guest. I approached Martin for some advice on traditional paints for my tool chest project. He provided excellent information which has me very excited about applying some "Milk Paint". I also took the time to visit Martin's website where he shows his wide portfolio of quality painting and decorating projects. Martin was kind enough to share with us the following method for redecorating a quality kitchen.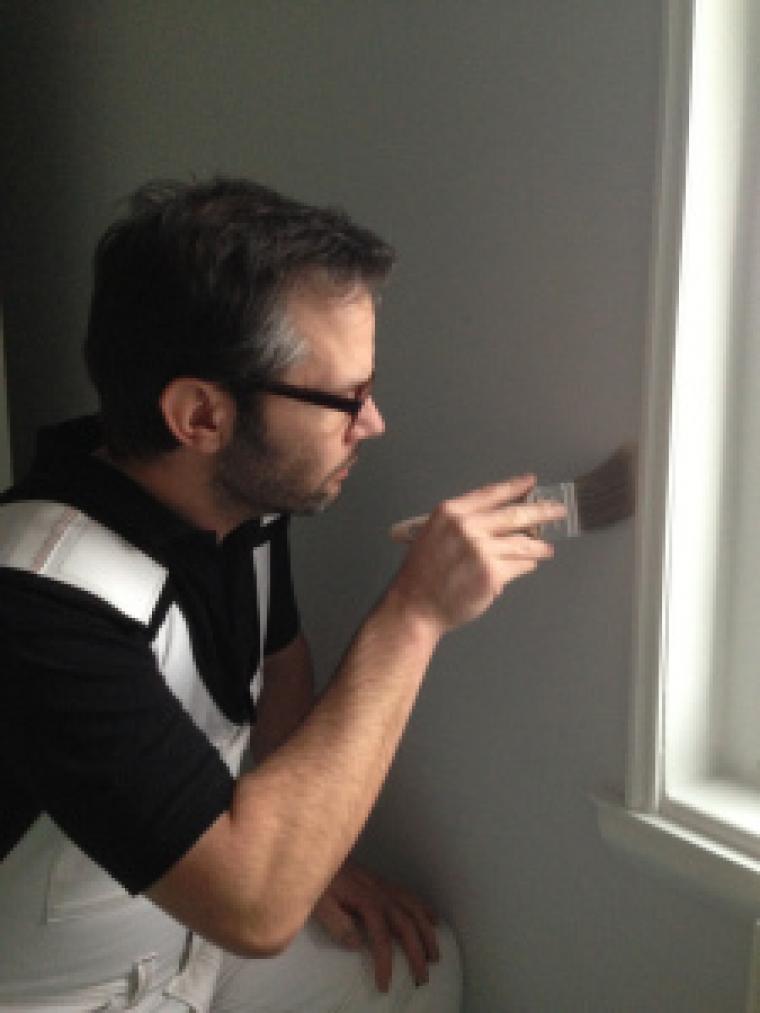 I am a Master Decorator, Specialist Kitchen & Furniture Painter and one of Lincrusta'sleading installers… I am fortunate enough to be a member of Traditional Painter (www.traditionalpainter.com) an invitational National Network of Master Kitchen & Furniture, and Period Property Painters & Decorators.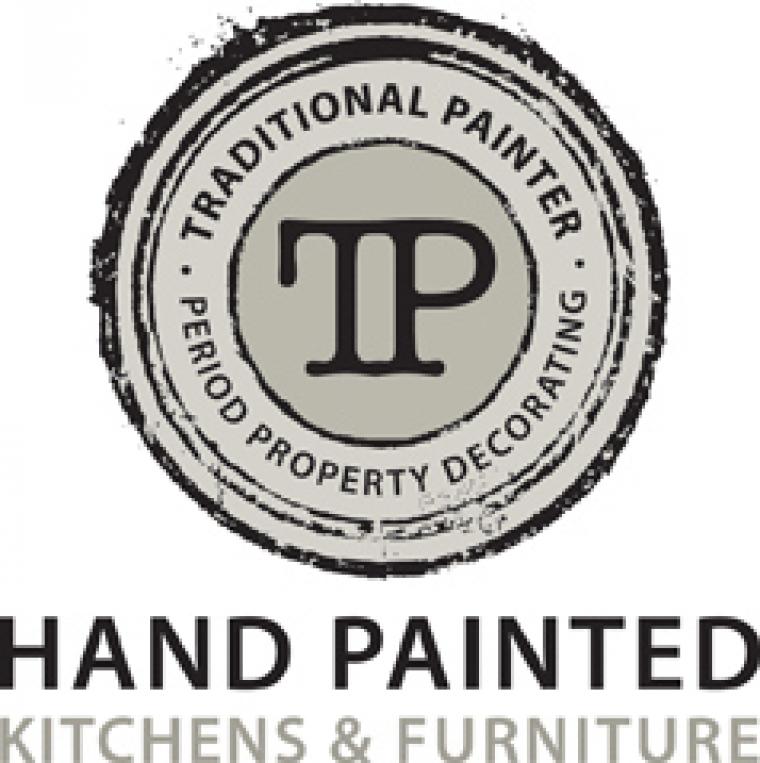 I am also James Mayor Furniture's (JMF) preferred hand-painter; JMF is a Birmingham based manufacturer of bespoke, custom and handmade MDF furniture.
I've been invited by GS Haydon & Son Ltd. to write a guest blog post, here's my offering; I felt that it may be of interest (to some perhaps) to describe the way I approach a kitchen or furniture hand painting project, (presumably it is an older style oak kitchen in need of some love) so here goes;
Firstly, organisation is key to any of my projects; I cut 1200 grade lining paper to size and cover all surfaces, all work surface edges are protected with 3M 2090 masking tape. I've never really 'enjoyed' using dustsheets as I feel that they really does exacerbate the dust situation rather than protect from it. Additionally, I use Packexe flooring protection on all floor surfaces.
"Cleanliness is next to Godliness"; Ok, it may sound a little up myself, but it really is a mantra that I live by. All surfaces are thoroughly cleaned and degreased with Krud Kutter Orginal. This step often needs repeating.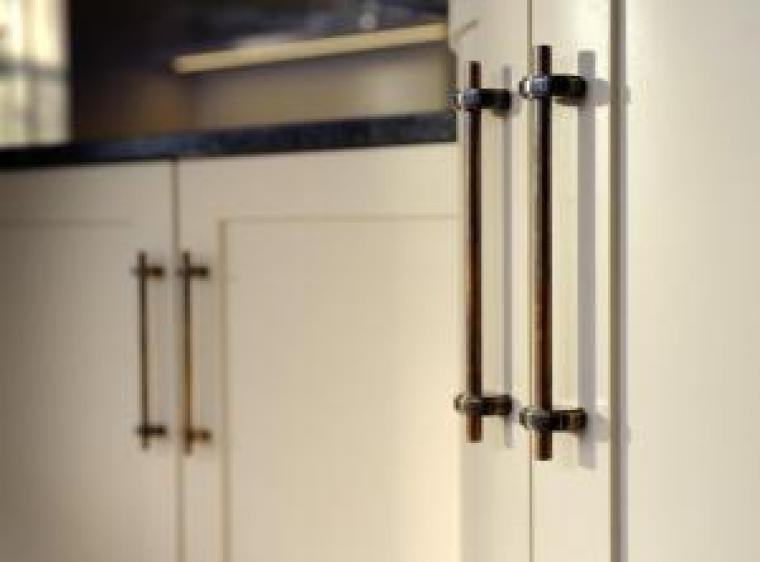 Next comes the techie bit – well as techie as a painter can get!; All surfaces to be painted are prepared, I use a "dust-free" sanding system; A Mirka Ceros sander and a Festool Rotex RO90 DX with Mirka Abranet sanding sheets, connected to a Mirka 915 Extractor… this system removes 99.5% of dust – this is better for the project; No airborne particles landing on surfaces, better for my clients; no dust dispersed throughout their home, better for my health; I'm not breathing in potentially hazardous material.
My next stage is to prime the newly sanded substrate – for an oak kitchen 'refurb' I recommend using Pegaprim Isofix; a Shellac based sealer and primer tinted to the top coat colour… this coat (when dry) always allows me to see if and where filling is required, I use Toupret (TX110) and Beissier (Prestonett Ready Mixed Lightweight) surface fillers and Soudal Caulk. These filled areas are then spot primed.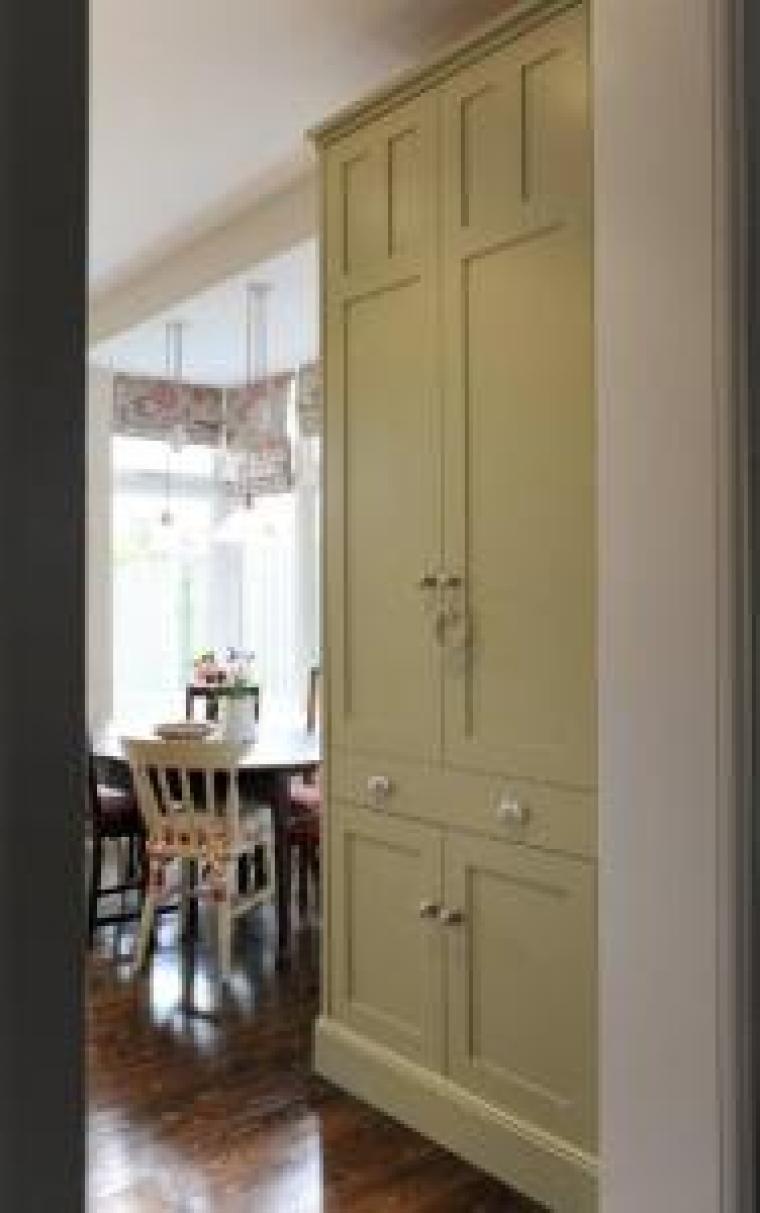 All surfaces are lightly sanded with P320 Abranet sanding sheets and wiped with a damp microfibre cloth followed by a dry microfibre cloth to remove any surface dust that may still be present.
The topcoats are then Tikkurila Feelings Furniture Paint – an exceptionally tough semi matt waterborne paint, used by top furniture manufacturers… I add Floetrol paint conditioner to assist with paint flow and opacity. I always apply at least two topcoats.
The kitchen is then vacuumed out and cleaned down, ready to hand over to the client.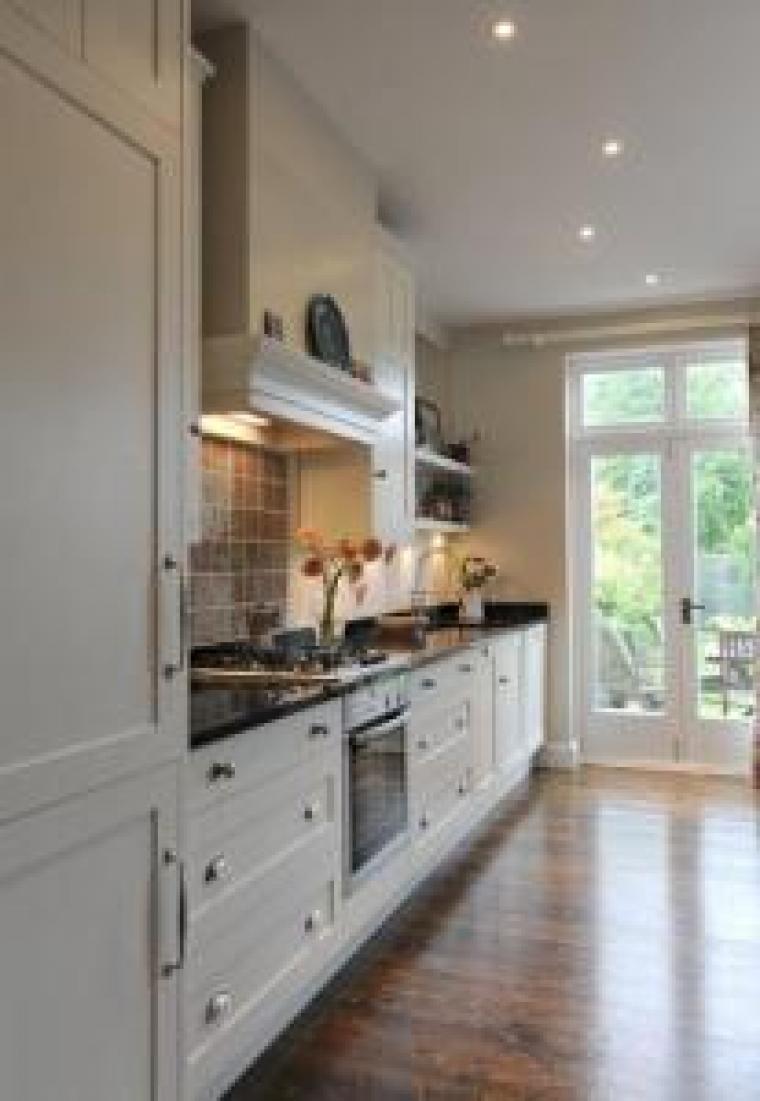 I pride myself in my attention to detail, cleanliness and passion for quality. I hope that this brief insight into my painting process has proven interesting/useful, if you would like more information at me and my work please visit my website www.mjguestltd.co.uk or visit my Blog for product reviews and recent project information.