Using The Record 45 Multi-Plane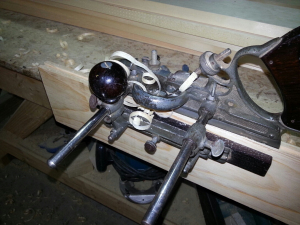 So this is the first time I have used the Record 45 Multi-Plane. I have used standard plough planes and rebate planes during my time as an apprentice some 16 years ago so I was not totally in the dark. The Record Multi-Plane is a little more complex than other planes but fortunately the original manual was at hand. It is amazing just what this plane can handle. In it's standard form it can plough, bead in the edge and centre, create a dado also known as housings, rebate and fillester, tongue & groove, sash mould and perform slitting. If you have a special base it can do hollows, rounds and nosing jobs too.
My first job was quite simple and a nice easy one to start. Plough a 6mm wide grove in the edge of some narrow pine boards to receive a cross grain tongue. Assembling the plane was quick and easy. The freshly sharpened 6mm cutting iron slots into place engaging with a depth adjustment wheel and locked into place with a cutter bolt. I sighted the blade and set for about 0.5mm>1mm deep cut. The side fence was easy to locate and has a fine adjustment wheel to get a really precise groove location.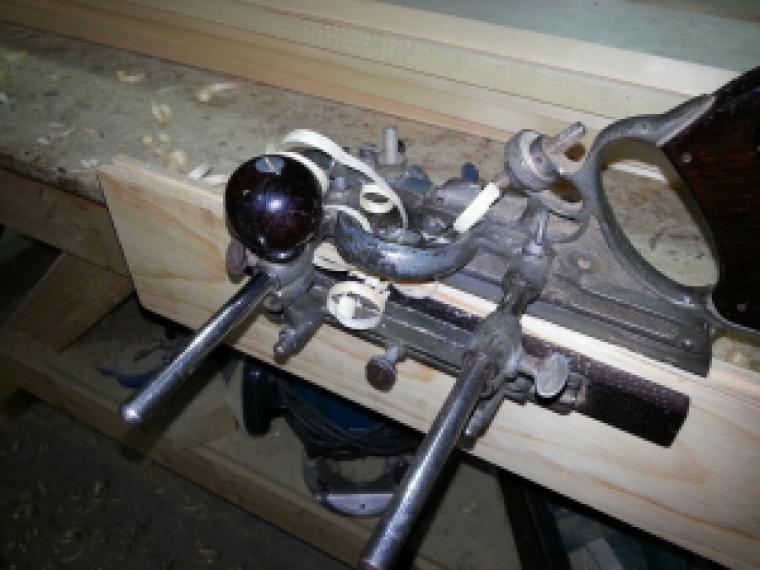 With the timber fastened securely in a vice I made a start. Working at the end farthest away from myself I started with a few small stokes and then slowly walked backward toward the end of the timber increasing the length of my strokes. A little tip from Dad here was to make sure I extended my arm so when I finished the stroke the heel of the plane lifts aiding the clearance of the shavings.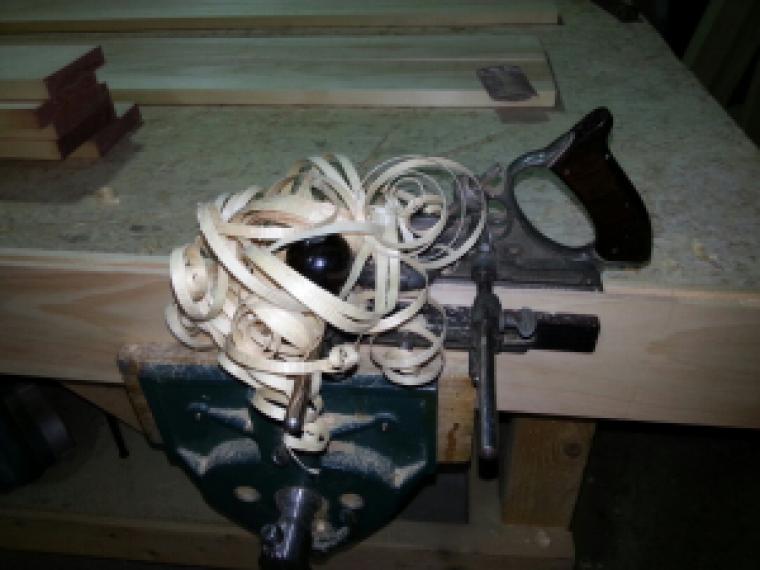 I was really pleased with just how quick and accurately the job was done. Sure perhaps with the industrial machines I have at my disposal it would have been quicker to do the work on one of those and OK I am not going to sell our spindle moulders and issue planes to the guys. But it really did not take too long to do it this way and you also get a great feeling of satisfaction producing the work by hand. Perhaps take a look at one of these if you are looking to do woodwork for recreation. Much quieter than a router table or spindle moulder and take up a lot less space.
Next time I will show you the setting out and cutting of the dovetail joints that I need to join my wide pine boards.