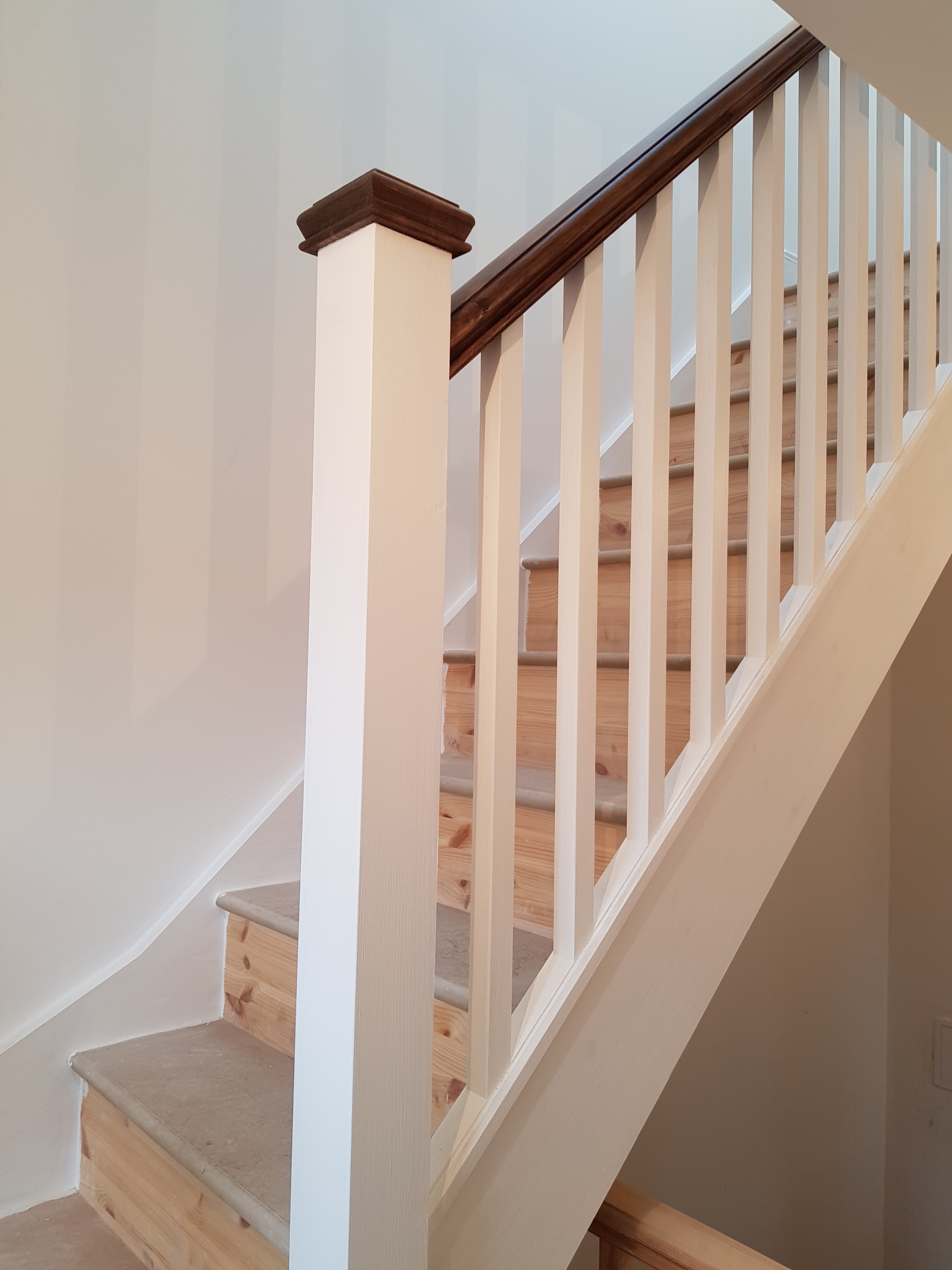 Our business survives on making unique items that can't be found in depots, merchants or retailers. Often that means reproducing existing items of joinery from various points in history, sometimes it can be creating a statement piece with complex issues to solve. But we also do simple stuff too, and often that can be the most rewarding.
Often these days, potential clients can be bombarded with images and ideas that they want to somehow shoe horn into their homes. There have been many clients who show us sweeping handrails and curved strings that they want in a proposed flight of stairs that have no way of fitting into such a limited space they have.
By keeping it simple, using proven methods and a light touch much can be gained. Although we do and will contnue to welcome the challenge of unique stairs, it's worth rememebering we can do the simple stairs, straight flight, quarter turns and the like very well. The photo above is a great example. The stairs will be carpeted so treads and risers can be from secondary wood or man made boards, the rest of the construction is softwood with the handrail stained to contrast against the painted finish. Newels and spindles are left square with just an arris removed. With the rising cost of oak it's worth keeping simple approaches and humble materilas in mind, they can be cheaper and create a better ballance to your environment.