What To Expect When Changing Windows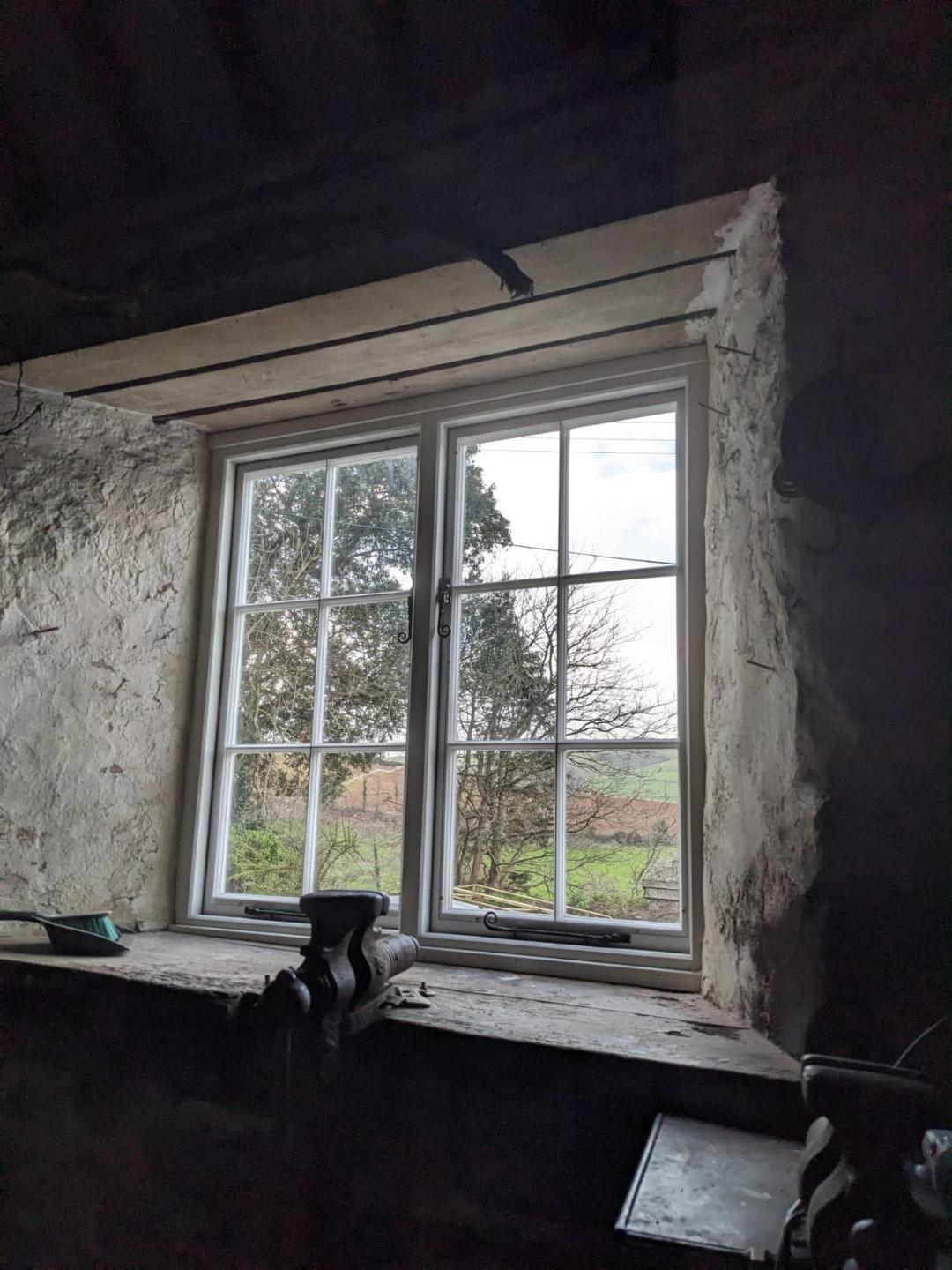 Having new windows or any type of purpose made joinery made and installed is a relatively expensive and time consuming process. Most of us have it done once or twice and it's very different than ordering from Amazon Prime. In this article I'm going to share with you what happens during the window fitting process so you're well informed and hopefully the process can be made to run a smoothly as possible.
Before the Window Installation Begins
If you're incredibly laid back you could always do nothing to prepare! But to make your life easier and make a quality job easier to achieve there are a few practical steps you can take.
We will be in touch one to two weeks in advance of installing the new wooden windows or joinery. This normally gives adequate time for you to make any adjustments necessary and to prepare.
If you want to save or reuse an existing window, apply a note to the old window. Although rare, we this does happe. Most recently a client was able to sell their old windows to an architectural salvage company. However 99% of the time the existing timber windows or joinery is defective and needs to be disposed of.
If you have children, especially very young children, have a space away from the installation work to keep them safe and away from any sources of injury.
Same goes for pets, I know our cat and dog are never keen on my DIY exploits!
If you're not planning on being at home when the windows or custom joinery is being fitted, arrange to leave the keys with one of the team and make sure everyone is clear where the should go at the end of the day.
If you have any special plants or flower beds make the installers aware. Take steps to protect them yourself.
Fitting new purpouse made wooden windows windows or custom joinery can be dusty, especially in old homes. It's a very good idea to protect fragile items and move them away from the surrounding area of the installation work. We will bring our own dust sheets and vacuum cleaners and we will clean up after ourselves but you should expect that an extra cleaning session may be needed by you the homeowner to get things just as you like them.
WARNING! If the weather ends up not being suitable on the day we may need to cancel and arrange another suitable day.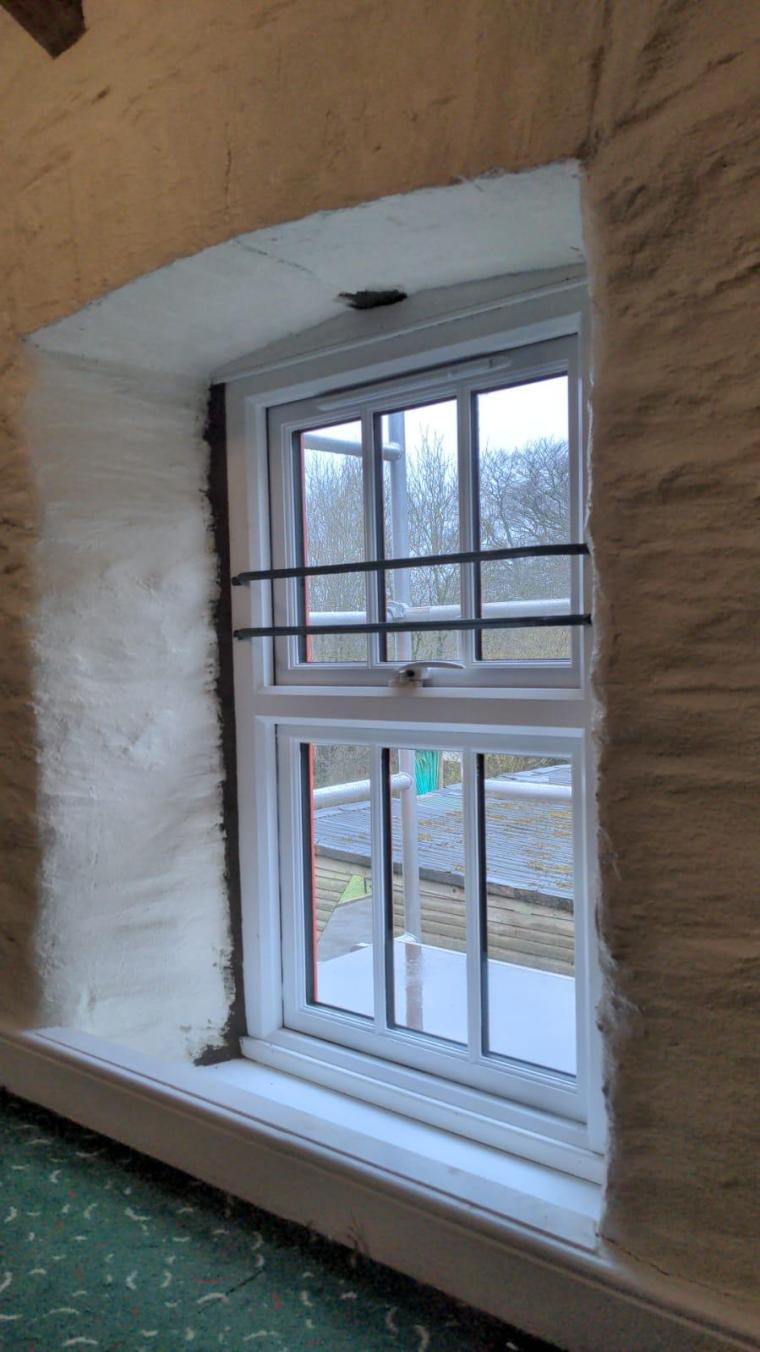 How Windows Are Replaced
Typically there will be one or two lead fitters with one or two assistants/apprentices. This will depend on the size and complexity of the job. We would normally discuss how the windows or custom joinery will be fitted during the final survey. However, sometimes plans change or something is uncovered that needs attention, especially in older buildings. We protect the area as much as is practical to do so with dust sheets etc.
Old window frames are removed by the experienced fitter while the assistant carries the old frame away and keeps the area clean and tidy and looks to prepare the next window.
The new Wooden Windows or the custom joinery is fixed into place, plaster made good with any trims fixed into place. We do not repaint any made good plaster. The reason? Due to the distance involved with many of our joinery installation jobs it would become very expensive to apply small amounts of paint. Many home owners choose to repaint their homes after new windows or custom joinery has been fitted.
Old timber windows and debris are removed from site and disposed of in the skip back at our yard.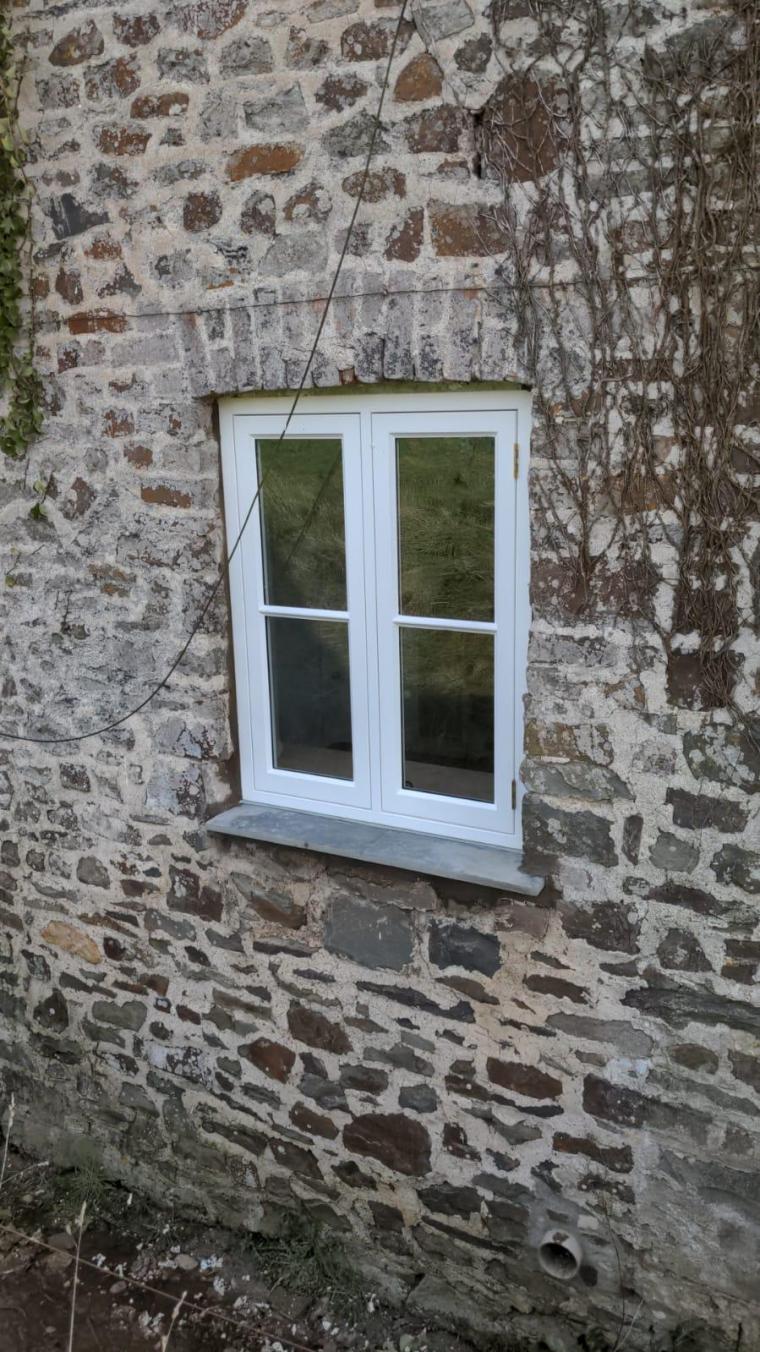 Progress
Due to the nature of the housing stock we work on and how we fit new timber windows, installation time can vary. Whereas some countries have wooden framed structures allowing trims to be removed to allow easier window fitting, the UK typically has houses where the external structure is masonry. Therefore we have to use "wet trades" to make good the plaster. On cheaper work, low value plastic windows are made very loose relative to their opening and made good with lots of cover trims and sealants. This isn't an appropriate way to work for the majority of our projects. The lead installer should give you feedback on progress and approximate times for project completion.
If we have many new wooden windows windows or custom joinery to install we may discuss leaving some tools in a spare room or the next room to be worked on. This can save valuable time but we would only do so before having a discussion with you.
Clean and Tidy
We tidy as we go. Taking away debris and old windows. We try to be as thorough as we reasonably can. We use vacuum cleaners, window cleaning products etc. However, their is a balance to be struck. If your home is particularly old and the work was dusty you should expect to have a thorough clean too. Further vacuuming may be required along with more intensive dusting and washing of bedding etc if the work was dusty.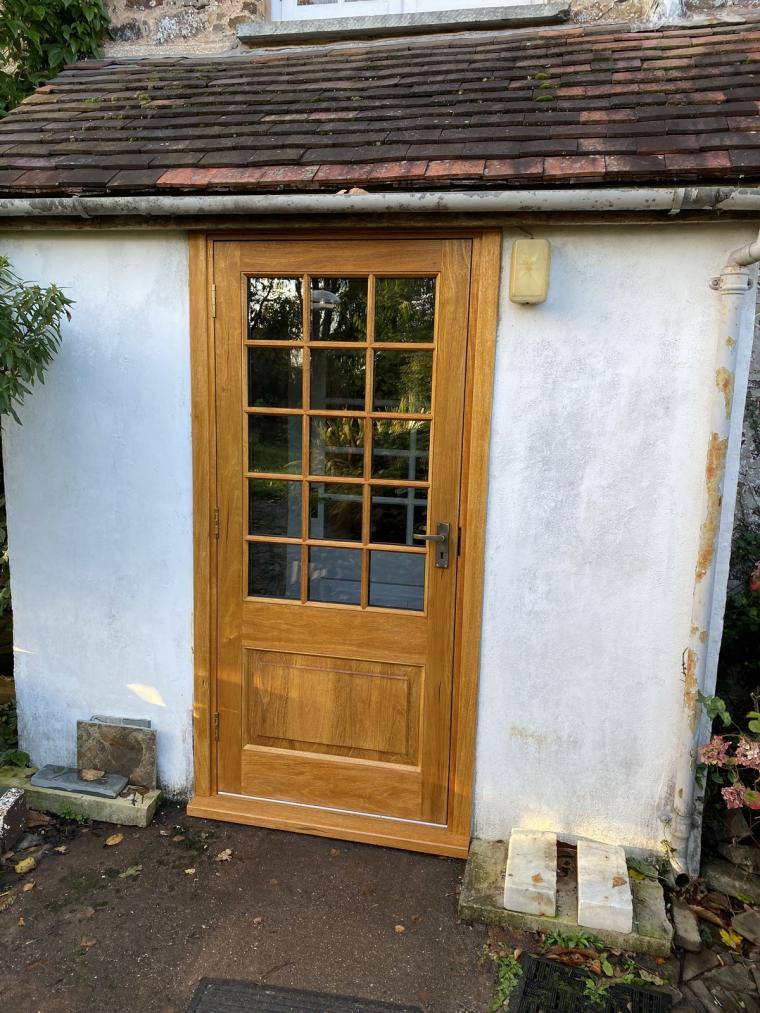 Tips
The best way to ensure the team work well is not to micro manage them. Do you enjoy someone looking over your shoulder at work? If you see something you're concerned about please do raise it with the lead fitter, they will be happy to help you with any issues. Speaking from personal experience I work best when a client goes out for the day and allows us to get work done. But it's your choice. Alternatively having a space at home away from the work where you can avoid being disturbed is a good idea.
Tea and Coffee? Only if you want to. It's not unusual for clients to offer all kinds of drinks and snacks. But don't feel under pressure to do so. The team will arrive with their own food and drink or may pick up food from a local shop.
Protect any expensive or special items before the fitting work happens. It's much easier for you to take the time you feel appropriate to protect that special piece of furniture or artwork.