What is a Thermal Break Threshold?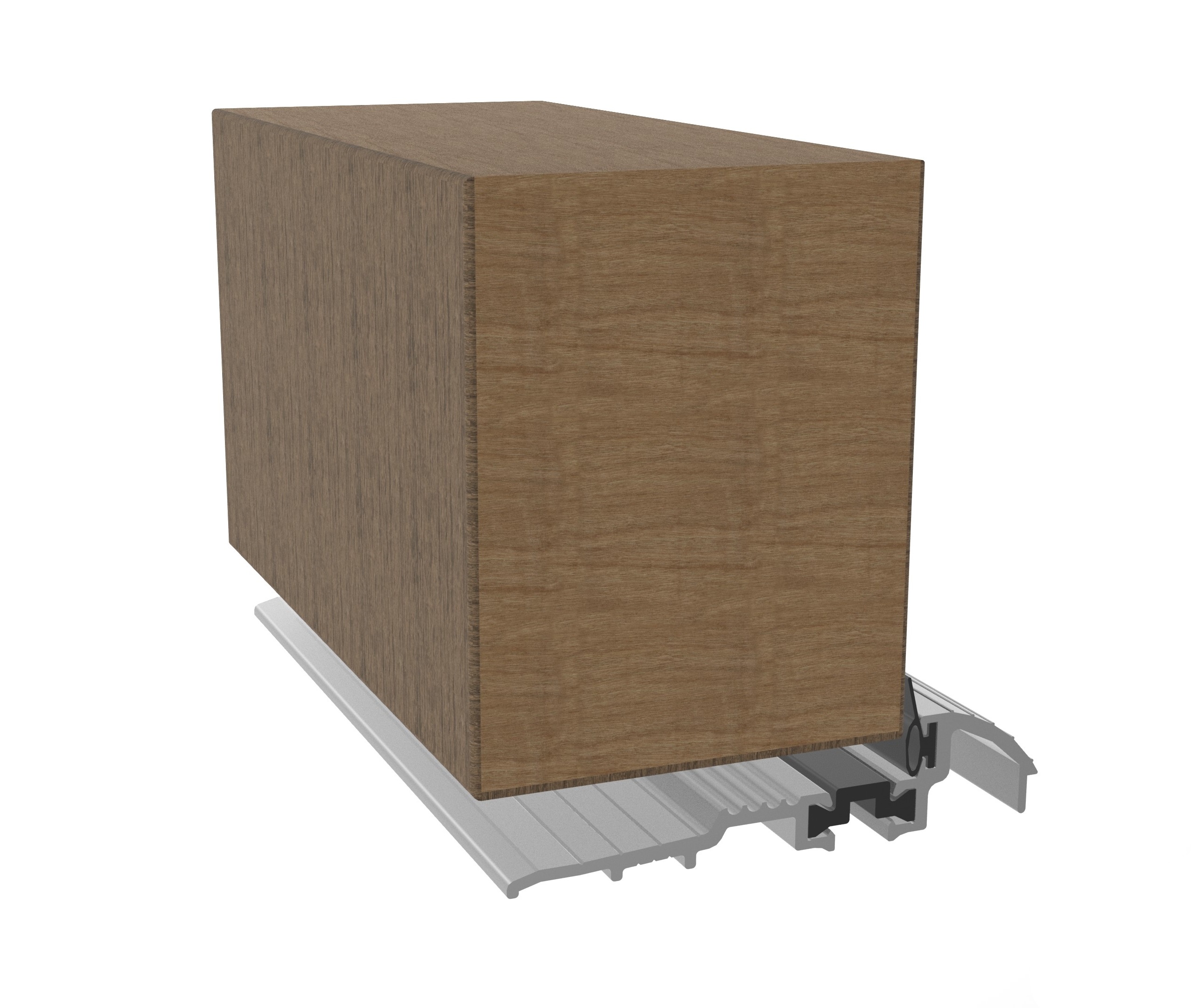 Lot's of small changes we make add up to big improvements over a period of time. One of those changes that has been part of a big improvements to our custom made wooden doors is a move over to using aluminium thresholds. For a long time now we have been using proprietary aluminium thresholds with integral seals on our external door frames. The weather resistance is a much better when compared to metal water bars or just plain wooden rebates. These thresholds have taken another step forward and now feature a thermally broken design. We have moved to fitting them as our standard solution. Here's some more questions answered on why a thermally broken threshold is step forward in quality. A quick thank you to Westward Building Services  for providing the images for this blog post. 
What is a Thermal Break Threshold? A thermal break threshold provides a higher level of insulation compared to standard thresholds.This is achieved by separating the threshold with a low conductivity composite material.
What is a Thermal Break and why is it important? Introducing a thermal break reduces the flow of thermal energy from inside to out side. Evidence of this heat transfer is most noticeable in cold weather where the inside of a standard threshold can condensate.
Should I upgrade my existing Threshold to one with a Thermal Break? From my perspective, this is not a big priority. However, it is an easy thing for us to fit them into our new door frames, therefore making them more efficient.
Can Thermally Broken Thresholds be used on both open in and open out Doors? Absolutely, we use Thermally Broken Thresholds on both open in and open out doors.
Can Thermally Broken Thresholds be used on doors of different thicknesses? We install the thermally broken thresholds on doors 44mm thick and wider. However, you will need to check with your supplier if you chose to retro fit a threshold to your exiting doors. 
Which Brand of Thermally Broken Threshold do you use? We use the Exitex brand of thermally broken threshold. We used their standard version for a long time and had engineered a door cill that was able to exceed weather resistance we had achieved with conventional methods. Having the the thermal break takes things another step forward, keeping more heat in the home.