Outdated, hard to use and pointless. This is most definetly something wooden planes are not! I can recall as a young teenager looking up at the plane shelf and thinking to myself just how do you adjust those things! They seemed a world away from my Stanley No 3 that my Father had just purchased for me. I took them down from the shelf and I was still none the wiser and I carried on with my Bailey pattern planes. Time passed and I was busy serving my apprenticeship and progressing my woodworking career and it is only within the past year I became interested in learning more about these planes. Before I go any further this post is not a "Bailey Bashing" session, I love all planes! Bevel up, bevel down, infill, bronze, wood and I would not want to be without my beloved #4 but there are a few qualities about wooden planes I think are worth reminding ourselves about and further to that one wooden plane I think * any * woodworker should seriously consider owning, namely the wooden Jack Plane. This plane is the perfect introduction to wooden planes and if you're not sold on the idea when the plane arrives and you use it nothing much is lost.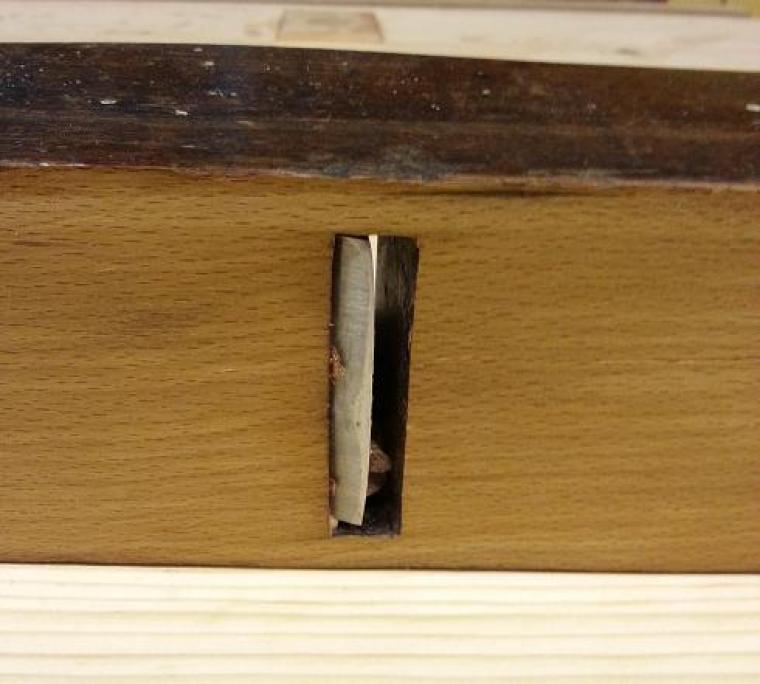 First of all we need to think about just what is a Jack Plane? The term Jack Plane has evolved in recent times to mean anything close to a #5 Bailey plane or the new low angle planes. Simply a true Jack Plane is is all about rough work and dealing with wood that comes to you in it's rough state. It should removed wood fast! Most of what we refer to as Jack Planes these days have more in common with Panel Planes than they do a traditional Jack Plane. So why would "any woodworker" benefit from a Jack Plane? Well even a power tool shop can benefit. Imagine you have some wonderful timber come into your workshop, it's dirty, a bit warped and a bit nasty! Fancy running it through you machines? Nope, didn't think so. Use the Jack Plane as it was intended to remove the the rough surfaces and save your power plane blades from the worst horrors of rough dirty wood. For the hand tool gang a dedicated wooden Jack Plane is an asset, already set ready for heavy stock removal, no need to spoil those nice metal planes on rough work. Check out the photo above of the typical mouth size of a Jack Plane, that is as it should be, nice and wide to allow thick shavings to escape easily.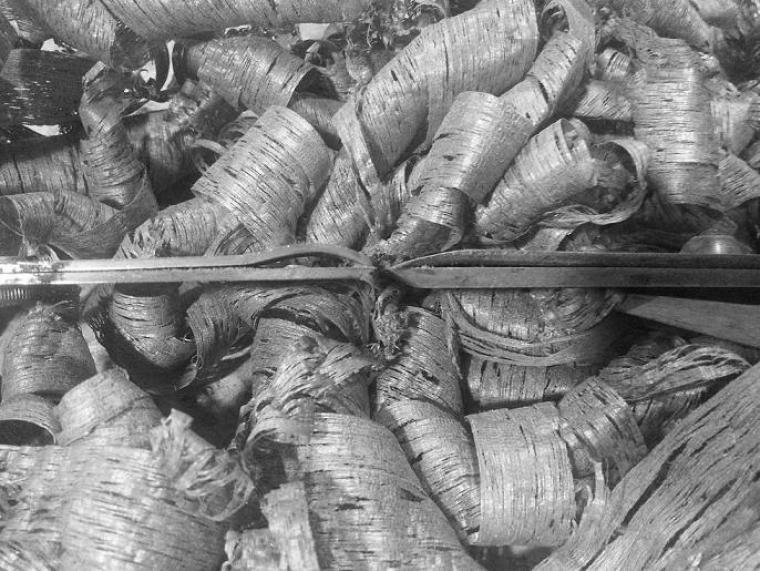 The next attractive thing is the price, the plane shown at the top cost £1.00 with the postage added it came to a grand total of £10.00! Less than the price of a decent replacement blade for any plane. That brings us neatly to the blade issue. Wooden planes typically have a nice thick blade and cap iron, take a look at the photo above contrasting a thick wooden plane blade and a regular Bailey blade. So, are you tempted? If so the best place to find them I have found is ebay. UK ebay seems awash with them. The next step is sniffing out a good example. I like to look for something that has been well used but not abused. The advantage of this is that it is an advert for it being a go to tool, not a trouble filled nightmare that stayed on the shelf. The next thing to look at is the blade. If the seller does not have a picture of the blade ask them to provide one. You are on the lookout for pitting. The photos below of a vintage chisel show how serious bad pitting can be. The only solution is grinding the pitted metal away!
Next is the general look of the plane, like I mentioned above, you want it to look like a user. This indicates that the wedge is nicely fitted and will avoid time tuning. See if you can get a photo of the ends of the plane too, splits should be avoided. On a Jack, truth be told a split would not hurt too much, but there are so many at rock bottom prices that going for a real dog of plane is not really worth doing. Taking a look at the photo below you can see although this Jack Plane is well used it has not been abused, no splits or serious hammer blows.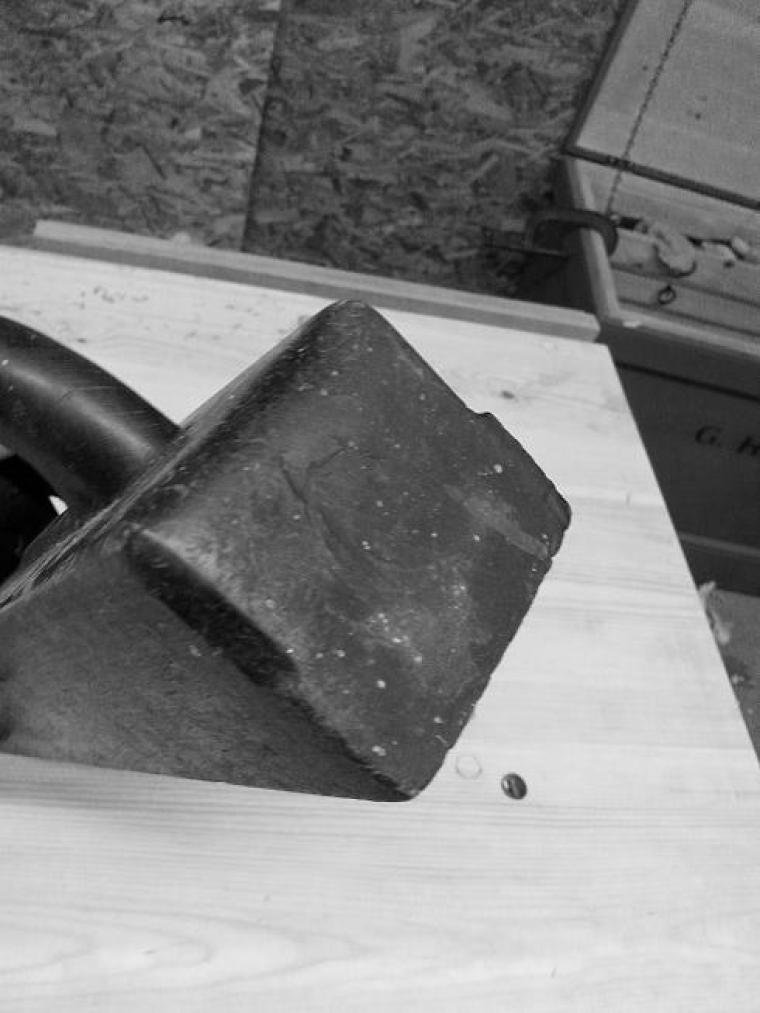 For those who have been reluctant to dip their toe in or had not thought about trying a wooden plane I hope this has given you a nudge to try them. The next post will be what to do with your new/old Jack Plane when it arrives in the post or you collect it from the car boot sale.