Woodriver V3 Handplane Review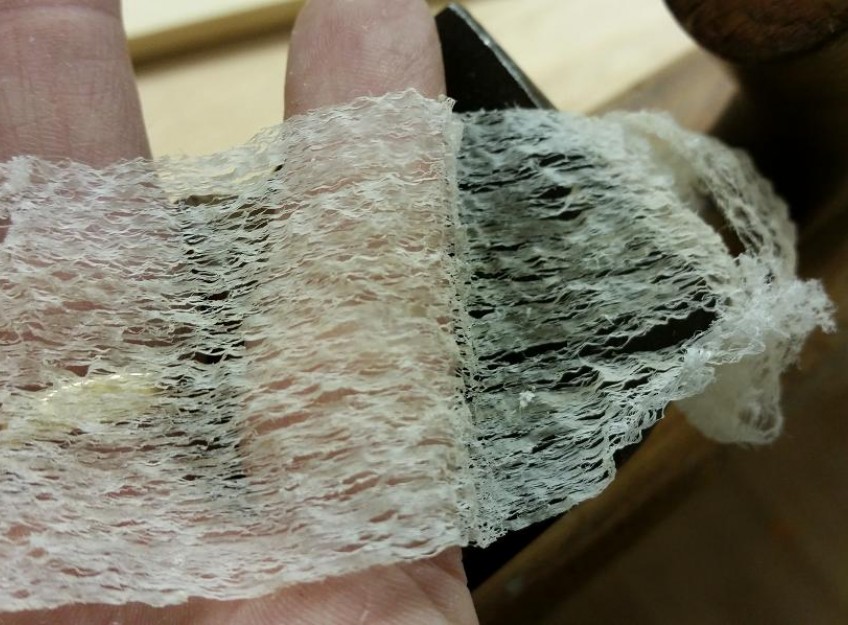 In the main I'm a vintage plane user although a few new ones have also passed through my hands and as much as I enjoy the planes I have if presented with the opportunity to try and review something new I'll gladly share my thoughts. Such an opportunity presented itself via Peter Sefton's Wood Workers Workshop. Peter has begun to stock the WoodRiver range of planes and he was interested to hear my opinions. I was sent the versatile 5 ½ that can perform a wide range of bench plane tasks found in the workshop. Throughout I will be contrasting it with what I normally use.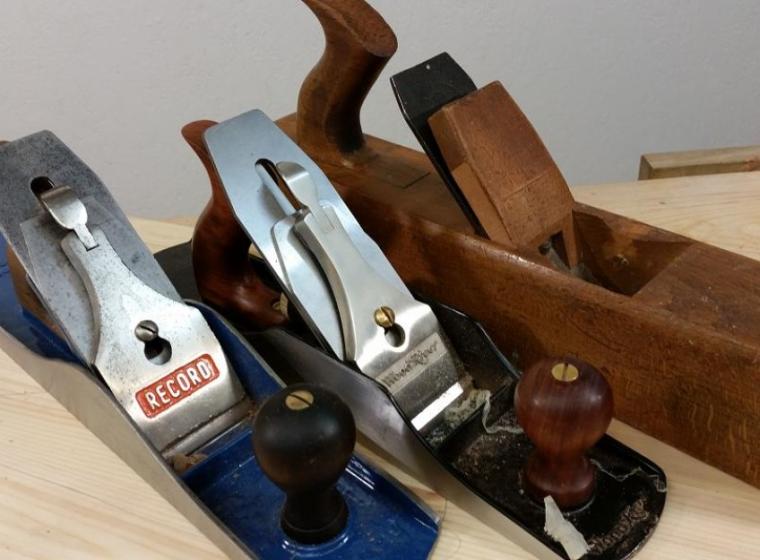 The plane is made in the very familiar "Bedrock" pattern. The quality of the casting and general finish is exceptionally high. Although the neat black, brass and crisp surfaces don't guarantee good performance when combined here the aesthetic for me at least is pleasing. The position of the tote is right on the money with no stretching of the finger to reach the adjustment wheel. For my medium sized hands there was plenty of room and I felt no issue with comfort at all. In fact I found it a little more comfortable than my Bailey. One of the most pleasing aspects of the tool for me is the cutting Iron. UK WoodRiver planes have high carbon water hardened steel that is quite sublime and hones very readily to a very sharp edge. For those who like spec sheet comparisons it's a T10 steel hardened to RC 63 but I'm not that kind of person and the bottom line is T10 is excellent and perhaps deserving of more widespread praise. The cap iron is also good but I did add a secondary bevel to the front edge to enable the best results when the cap iron is set very fine. The only issue with the whole blade/cap iron set up is the screw. With the cutting iron done so well by WoodRiver it was a shame not to have serrations on the cap iron retention screw. Perhaps it's just what I'm used to but Bailey style planes have this feature and it makes it easier and more comfortable on the fingers when setting the cap iron close. Although my wooden planes do not have serrations the screw head is deeper allowing more grip. It's a small issue and not prohibitive to good work and could be improved by the user or perhaps even better by WoodRiver in the future. The Bedrock platform works just as it should allowing the user to open and close the mouth as required with the cutting iron remaining in place.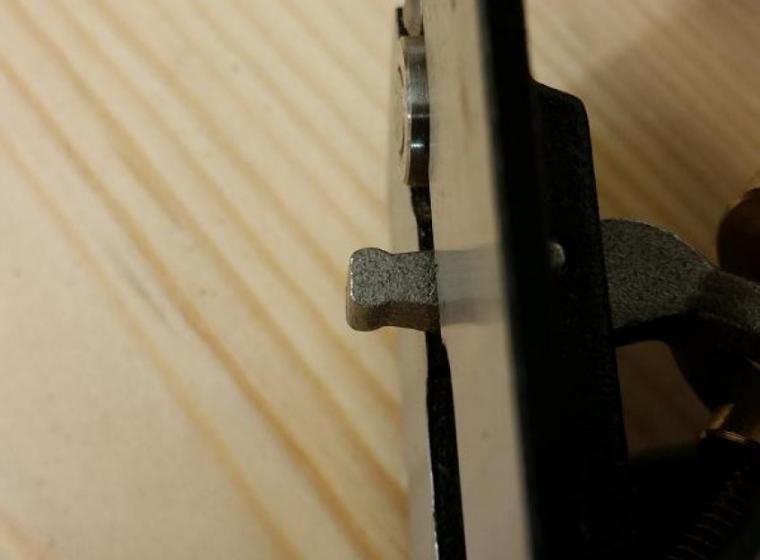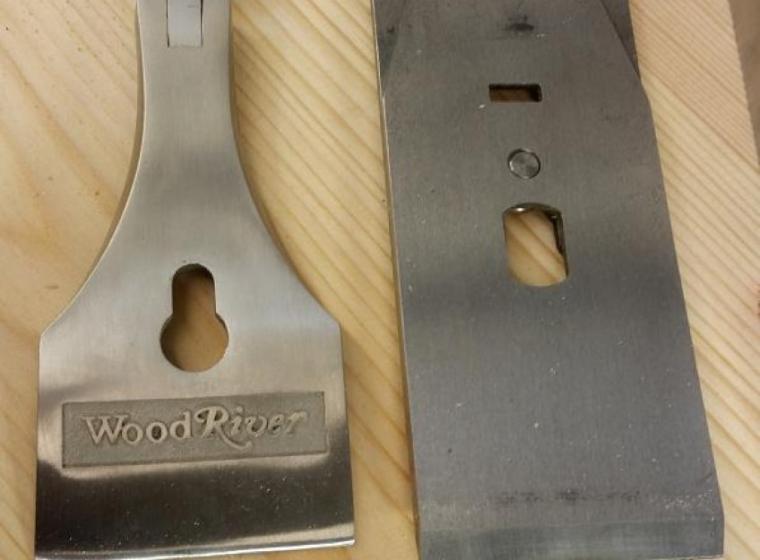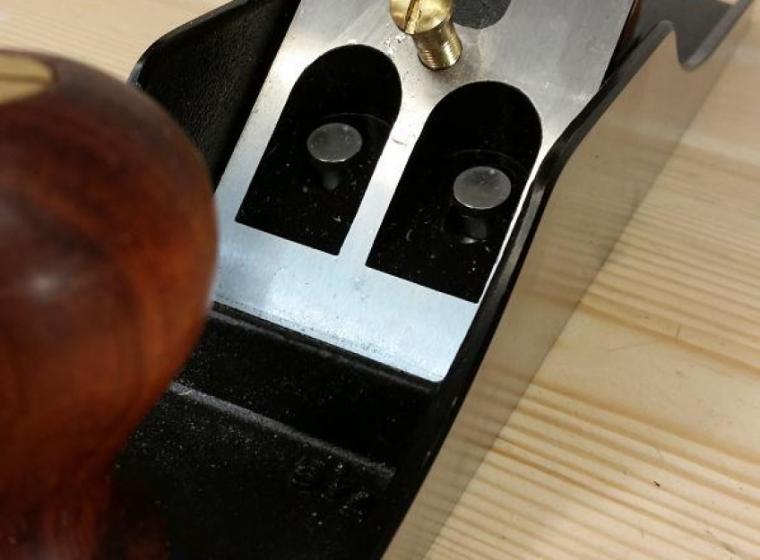 The most pressing issue though is what happens when the iron meets the wood? Well all I can say is its impressive. Adjustment of the blade feels very smooth and there is a very pleasing amount of backlash in the adjuster, about a quarter turn. My vintage tools have much more and I can forgive them for that but it's nice to see a modern plane with this attention to detail. The size of the adjustment wheel allows one finger to advance or retract the cutting iron while in use allowing very precise setting to be achieved easily. I don't feel limited by my planes or indeed feel the need to change them but I have to be honest and say it was easier to get fine settings with the WoodRiver when compared with Bailey or Wooden versions that I own. While I don't have the means to test flatness to engineering standards I am able to put typical woodworking hurdles in the way to see if the tool will do what is expected of it. Edge jointing was easily done, tearout was tamed and end grain was shot. At no time did I find any issue causing a problem and the WoodRiver felt very tight and crisp. To be fair though my other planes also do what I ask of them. There is a significant weight to the WoodRiver that lends itself well to refining, smoothing, jointing and shooting. However if you use your plane in a looser way for working at odd angles, shaping or for any volume of stock preparation from the rough you might prefer to add a lighter vintage plane to the list. As a vintage tool user I know how to get the best out of them to suit my needs but I often feel for someone totally inexperienced the biggest hurdle would be knowing just what that means. What the WoodRiver does brilliantly is provide superb value hone and go experience that can be used with no extra fettling allowing the user to get on with making things. It comes with the back up of a guarantee and the ability to get help at the end of the phone if you have and issue. It also could provide a benchmark for people new to vintage tool restoration. I wish this option were there for me when I started work in the late 1990's. As I pack the plane back into its box and send it back my thoughts are well done WoodRiver, if the cap iron screw was to be improved I'd find it hard to find fault.