Workbench Height - Another Quality Source
Moving along almost 100 years from Peter Nicholson's advice on benches there is almost the same advise to be found in Cassell's Carpentry & Joinery of 1907. "Of course, the height of the bench will be influenced by the stature of the worker and by the kind of work to be done." The height prescribed for the average worker within the book is 3′ (914mm). That's an increase of almost exactly 4″ (100mm). Although my increase of average height theory might seem heavy on conjecture to some, at least there is some evidence to back it up.
Further to this I found myself in a lucky situation. We have just made a garage workbench for a client at a height of 36″ I had to give it a try against our regular workbenches that are 34″ tall.
First image is at the garage bench. This felt fine for hand planing although if the board width exceeded 400mm in width it was a stretch. Joint making position felt OK but a little low perhaps.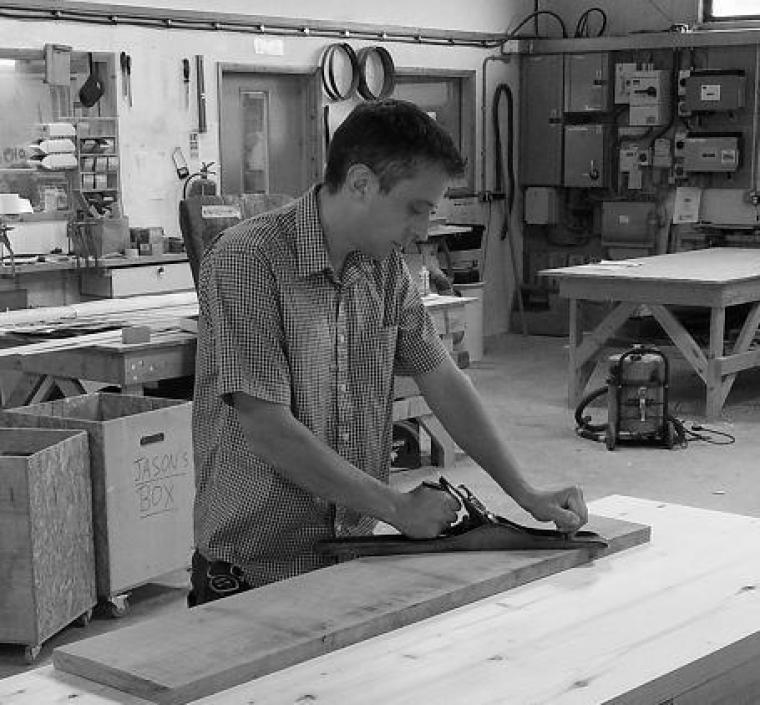 Next up was our regular joinery workbench set a 34″. For hand planing this felt great. If my job was mainly to prepare rough sawn boards by hand then 34″ would be hard to beat. That said it's a bit tool low for joint making. There in lies the issue, a compramise must be found.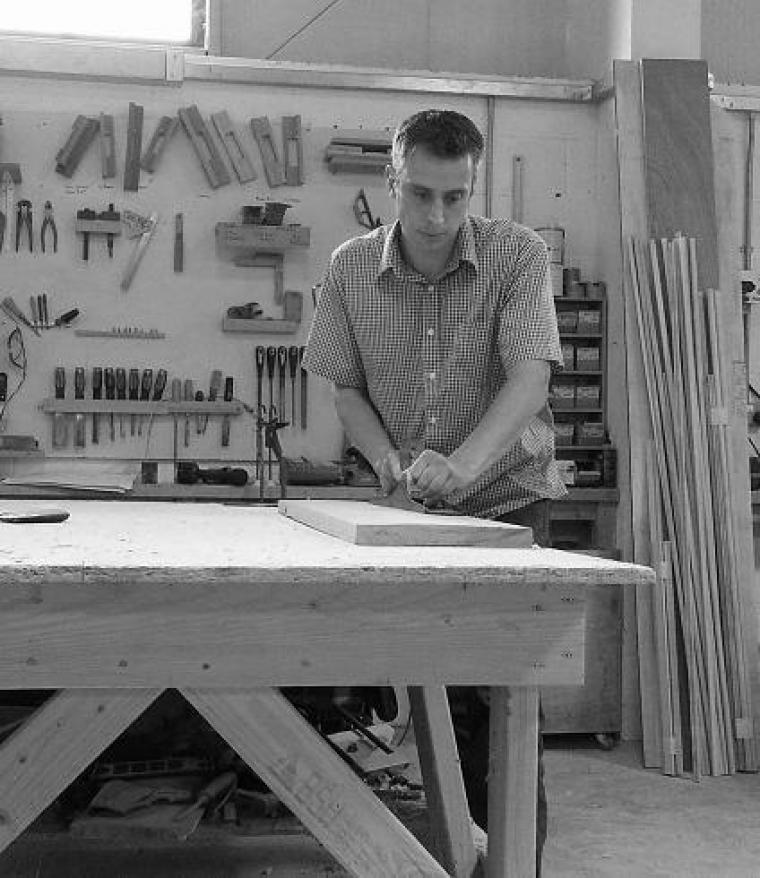 My bench build will still start at a lofty 38″ with a view to fine tune to achieve the compramise.