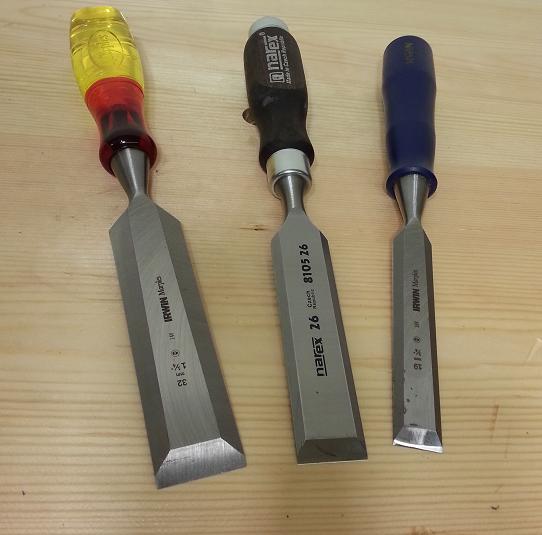 With the last two articles we looked at what it takes to get a sharp edge on your chisel. But which type and brand of chisel should you buy as your first? There is lot's of good advice out there, much of it sounds like "buy the best you can afford" and there is nothing wrong with that. The reality is though that there are so many brands and styles of chisels available today it can be very hard to choose. From my standpoint there is a great deal of hard work to be done at the bench with a chisel, some of it not that forgiving. Therefore as a beginner a robust general purpose set of chisels will be a great starting point. These will stand you in very good stead while you learn how to use them. These would often of been referred to as firmer chisels and would have straight sides.
These days there is nearly always a light beveling removed from the blade normally leaving quite a thick edge, not dissimilar to a what we think of as a traditional firmer. So with my opinion that a set of general purpose chisels are an essential what brands should you look for. I would initially look away from the expensive options from Lie-Nielsen, Ashley Iles etc. These can be added later for fine work. If the budget can not go far the Faithfull set of chisels I bought on a whim a while back would be fine. If you would like the set I use, leave a comment at the bottom and email me you address, I'm giving them away to a UK reader. Nothing against other parts of the world, it's just that shipping will make it too expensive. If nobody makes a claim they will find themselves in my site box. The only reason I'm giving them away is because I had some tool vouchers given to me and I had a prang of nostalgia.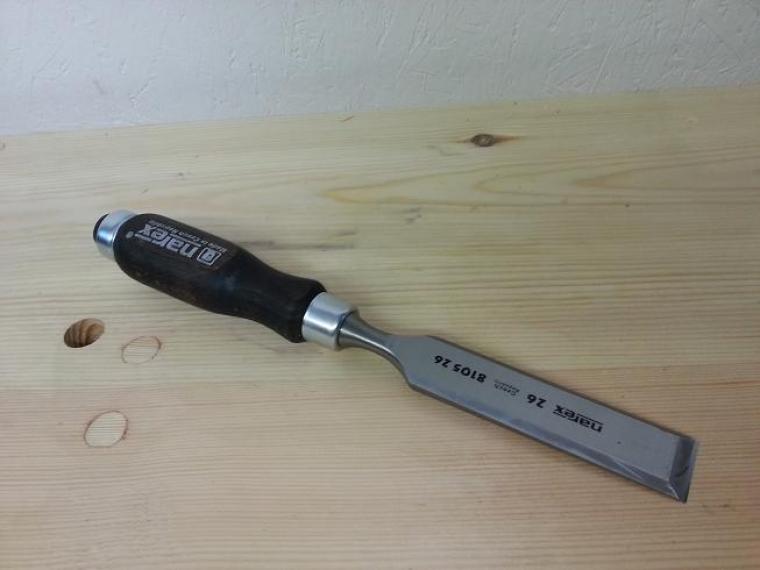 The vouchers enabled be to purchase a set of the Narex 8105 chisels. These robust chisels are a popular choice and I was interested to find out more. A set of 5 costs around £45 and for that price they come in a plastic wallet so make sure you have a roll or chisel rack to keep them safe. There is a boxed version if you spend another £20. These have wooden handles so feel warm in the hand and the grip is comfortable and ideally suited to bench work. I'm not sure about the raised bump with it's hoop iron. After using them for a couple of months it feels a little bit small. These chisels are nearly always struck but I do push them too and that's the only time the bump causes me problems. The wood on the handle is stained darker than the natural timber colour and I actually like this darker colour. I find I often get hot when working and unless the chisel handles are boxwood the sweaty hands can make pale wood look a bit mucky. The steel seems very good. Removing the factory grind marks from the back took longer than others I have done. This was not down to the machine marks being heavy, it was just because the steel is hard. The edge is sharp and durable. The next thing I experienced with these chisels was a first for me, I cut myself! Not with the cutting edge but with the junction between the back and the side. I was paring with a pushing action with one hand supporting the blade, I pushed forward and felt the edge slice me! Not deep, but it drew blood. I therefore, very lightly took the edge off of this junction and I mean lightly, I did not want to create a round. One other thing that has happened with both my 8105 Narex and my Narex mortice chisel is that the edge chips when first used. Do not let this worry you. Narex harden their chisels after the primary 25deg bevel has been made, this seems to make the tip brital. Hone past this and you're into the good stuff.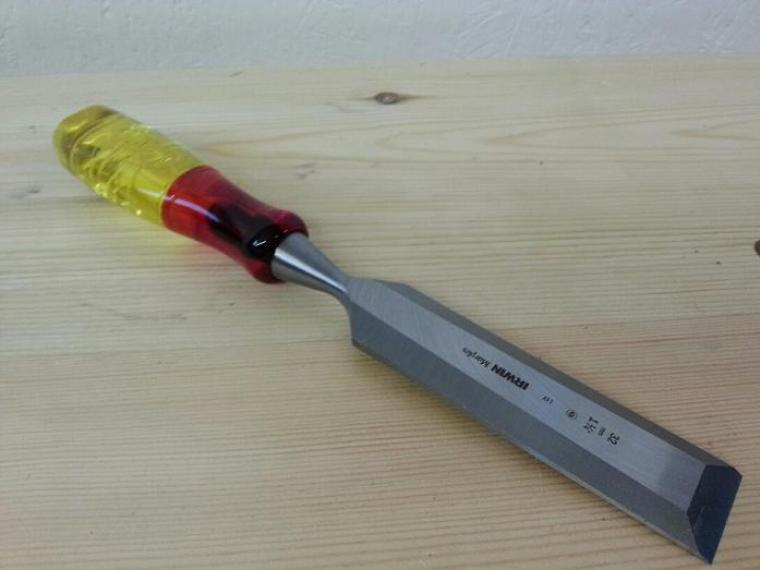 The nostalgia made me buy a set of Marples M373's (Marples is now part of Irwin tools). This was the first set of chisels I had when I started work as an apprentice and they were the choice of or the wanted chisel by those I worked with and were referred to as the "Splitproofs". Marples always used to lifetime warrant the handles on these chisels. If they split (impossible on plastic, it was their stab at the wooden handled chisel market back in the day) they would replace them. I saw this happen some years ago and it was replaced. It would be interesting to see if the same thing is true today. My first set was a Sheffield made product, my most recent set is made outside of the UK. When compared to the Narex they look a bit brutal with the bold red and yellow plastic handles. But because of my nostalgia toward them I look at them very fondly. Although that plastic handle is not perhaps beauty personified it is very very comfortable to hold. The plastic is very slightly soft and in no way slippery which the pictures do suggest. They also have a nice simple top, no raised bump so I find them very comfortable to use with a mallet or when pushing. They cost around £45 for a set of 6 and they do include an appropriate wooden box for storage. Ideal if you don't have a roll or other storage method. I found them very easy to prepare, you can watch me get the 3/4" chisel ready here. It took five minutes which is not bad at all. To the best of my knowledge these are not available outside the UK, however I do have one modern Irwin M444 which would have the same steel but a slightly lighter blade which would also be fine. These come in a set of 6 also with a decent storage box for about £40.00.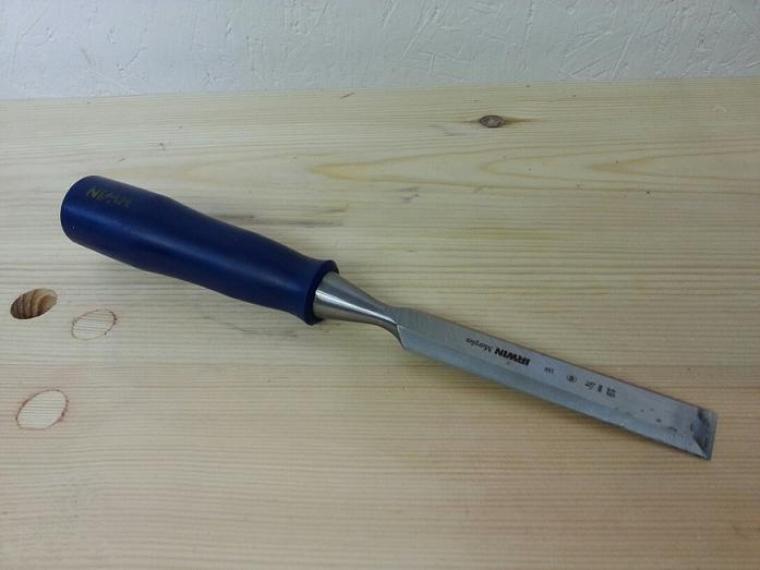 I feel I can recommend these because I have owned and used them. There are doubtless other brands that do a great job but the two described above tick my boxes on value, quality and performance. The Narex and the Marples will be on my bench for the next few months and it will be interesting to see which I reach for first. And remember if you want the set of Faithfull chisels put a comment below and send me your address.