Winder Stairs - Installation Photos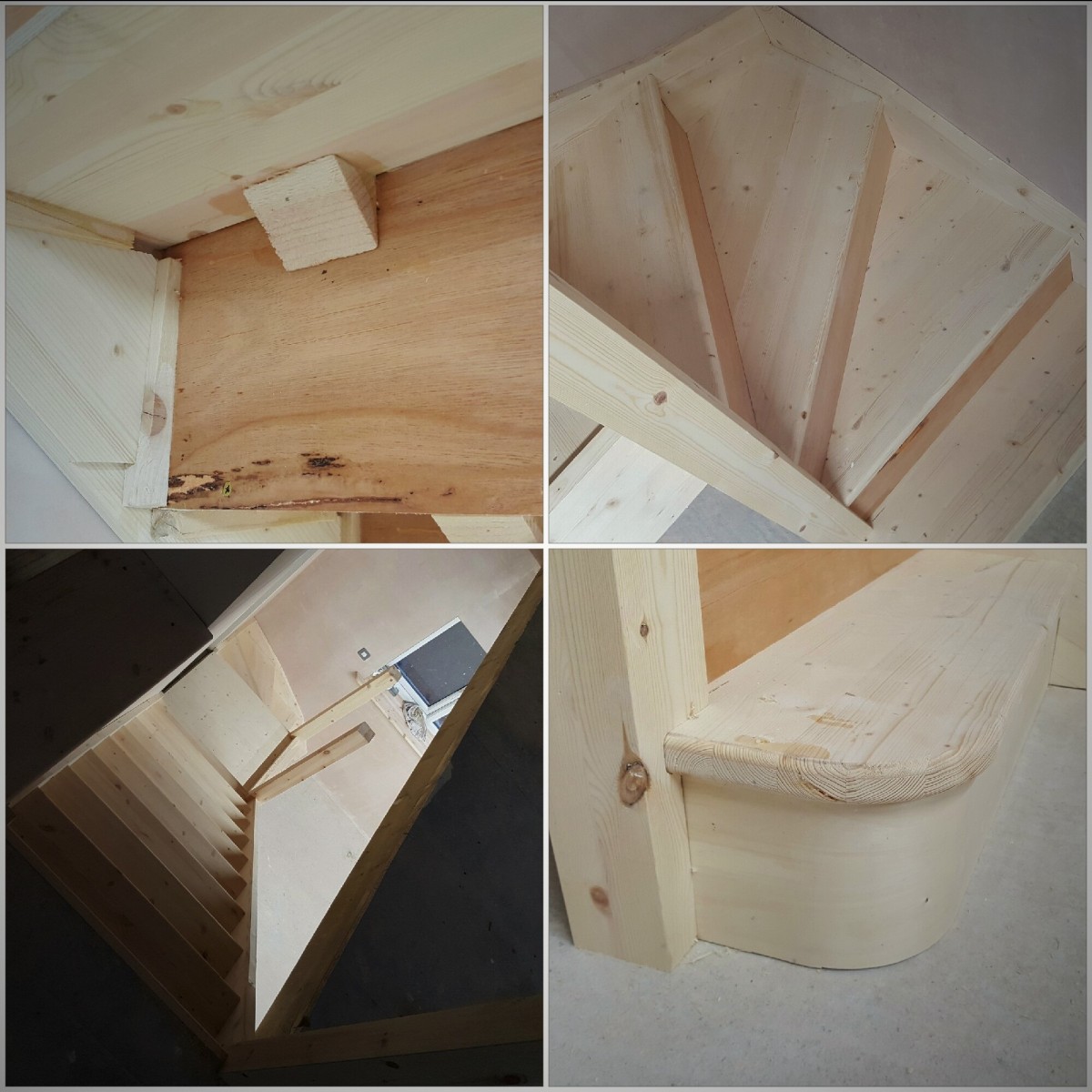 Although I have some info on one flight of stairs already here's a quick look at another flight that is currently being installed. It's constructed from modest materials, paint grade softwood with plywood risers, but once carpeted and painted it'll still be attractive and functional. Even though you can buy a flight of stairs that are made to a "standard" size from Builder's Merchants it is unusual that these offering work in bespoke projects or old housing stock. Having the ability to plan and make exactly what's required and install it allows us to meet the needs of most projects. Although this is a basic flight it was good fun to plan as after the winder turn there is a landing area and as always space seems rather tight! I sometimes wonder if architects and builders do this out of spite (joking of course) :).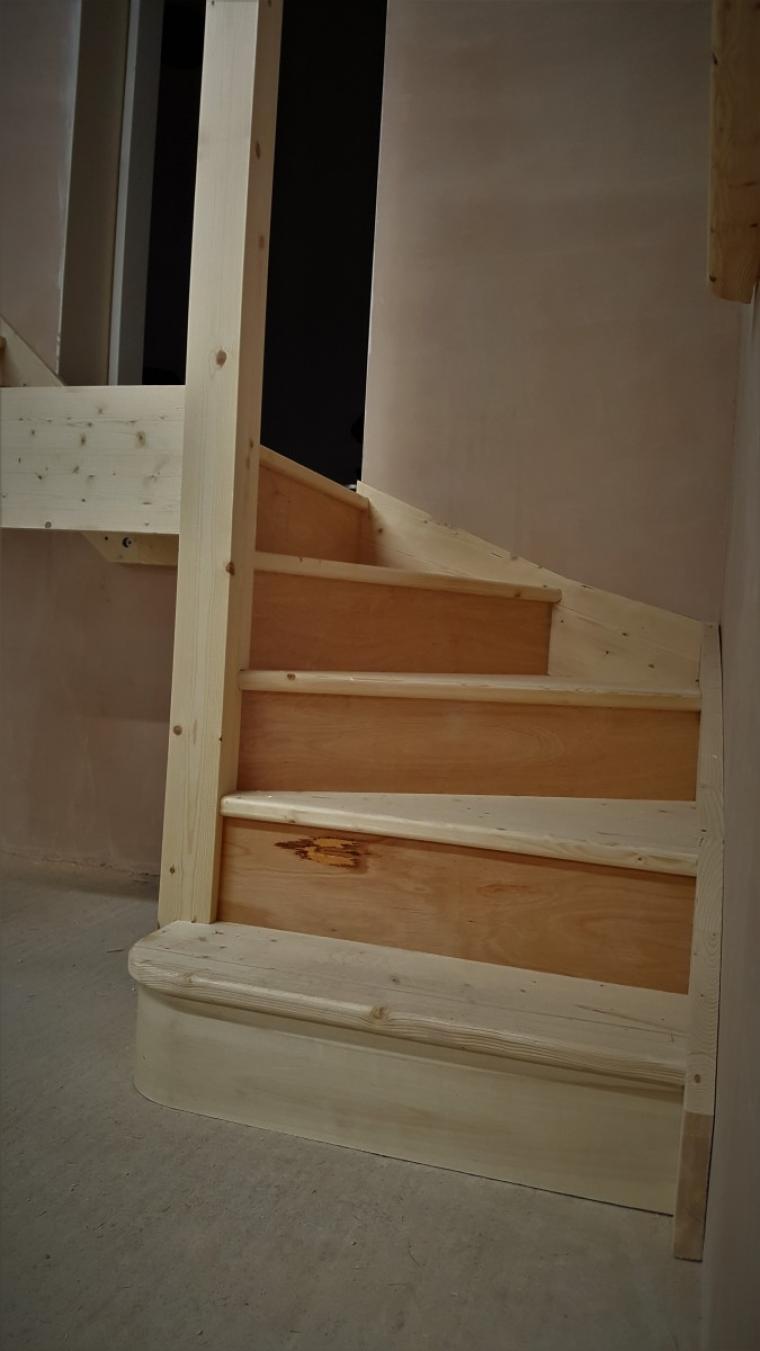 Nearly all of our stairs are made using the traditional "housed and wedged" construction that has proved successful for hundreds of years. We also use thicker treads than any "off the shelf" stairs I'm aware of. A full 25mm thick tread makes for a much stronger and robust construction and reduces the chances of squeaks. You might also notice how the lower post is set back from the first step, with that first step having a radius to it's edge known as a "bullnose" step. In a domestic setting this creates a nice flow when stepping onto the stairs. When the balustrade is fitted I'll add a few more photos.